Toen Ingrid op 1 december 2017 deze crea-challenge  bekend maakte, wist ik  meteen dat ik hieraan mee wilde gaan doen. Ik ben tijdens de kerstvakantie aan mijn eerste creatie begonnen en ga die vandaag met jullie via deze blog delen. Mijn insteek is om steeds op de 1e van elke maand een nieuwe creatie te plaatsen. In verband met de jaarwisseling plaats ik deze dus 1 dag later. 
Gehaakte mand 
Op 25 januari 2017 plaatste ik een foto van een woonmand die ik gehaakt had en door de reactie van Ingrid op 2 december, wist ik meteen wat die eerste creatie ging zijn. Ik heb geen woonmand gemaakt, maar gewoon een mooi mandje wat zeker geschikt is als kadootje. Ik heb tijdens het maken steeds foto's gemaakt en ik zal jullie aan de hand van die foto's en wat uitleg laten zien hoe ik hem gemaakt heb. Ik ga geen uitleg geven over haaksteken, maar zal wel "haaktaal" gebruiken. Degene die deze blog lezen en zelf haken, snappen wat ik bedoel ;) 
Je hebt nodig: 2 bollen acryl, nylondraad van 6mm, steekmarkeerder, haaknaald nr. 6, aansteker en schaar. Je haakt met dubbele draad.
Je begint met een magische cirkel en haakt daarin 6 vasten. Doe steeds in de laatste steek je steekmarkeerder, dan weet je wanneer je rond bent. Hier nog niet zichtbaar, maar bij de volgende foto's wel. 
Zodra je die 6 steken hebt, ga je het nylonkoord erbij nemen. Je laat dit een stukje uitsteken en haakt om het koord heen. In elke vaste van je 1e toer, haak je 2 vasten. Na deze toer heb je dus 12 steken in totaal. 
Zodra je die 12 vasten hebt, kun je het nylonkoord gaan wegwerken. Hiervoor knip je het koord schuin af over een stuk van ongeveer 3cm. Smelt met de aansteker losse stukjes nylon vast.
Trek daarna voorzichtig aan het lange stuk nylondraad, totdat het laatste puntje wat je net afgeknipt hebt, helemaal in de draad verstopt zit. 
De volgende toer haak je ook nog in elke vaste 2 vasten. Daarna meerder je op de normale manier bij een ronde verder. Dus 2 vasten in 1 vaste, dan 2 vasten. Volgende ronde 3 vasten tussen de 2 vaste in  1 vasten. Net zolang tot je de gewenste grootte hebt.
Hier kun je goed zien hoe je insteekt onder het nylonkoord en daardoor dus om het koord heen gaat haken. 
Hier is mijn bodem 18cm en dat vond ik groot genoeg. Je kunt hem zo groot maken als je wilt natuurlijk. 
Als de bodem de gewenste maat heeft, ga je 1 toer haken en dan steek je alleen in in de achterste lus. Je meerdert dan ook niet meer. Trek na een steek of 10 à 15 voorzichtig aan het nylonkoord, zodat je duidelijk ziet dat de rand omhoog gaat komen.
Zo moet dan je rand eruit zien als je niet meer gemeerderd hebt. Blijf tussendoor steeds voorzichtig aan het koord trekken om zijn vorm goed te laten krijgen.
Als hij de juiste hoogte bereikt heeft, stop je met haken ongeveer 10 steken voor de steekmarkeerder. 
Hier nog een bovenaanzicht van hoe het mandje er nu uitziet. 
Als je dus nog ongeveer 10 steken moet haken, knip je het nylonkoord ook weer schuin af. doe dit op een lengte die je nodig hebt tot aan de steekmarkeerder. 
Brand ook hier wel weer de losse nylondraadjes vast. Kijk wel uit dat je je vingers niet verbrand, want als je het koord dichtknijpt kan het nog warm zijn.
Ik heb besloten om aan deze mand een losse omslag rand te haken. Ik ben dus na het afhechten van het nylonkoord, doorgegaan met rond haken. Dit echter met 1 kleur, dit voor het effect duidelijk te laten zien.
Ik heb de omslag vastgezet met een leuke knoop. Ik had nog knopen met deze tekst en ik vindt dat leuk om te gebruiken.
Om hem nog iets meer te versieren heb ik er een vlinder aan gehangen. Dit kun je natuurlijk geheel naar smaak zelf bepalen.
Hier nog even een boven aanzicht van het mandje als hij klaar is. 
Klaar is dan je mand! Je kunt hem vullen met iets lekkers of met douchespulletjes bijvoorbeeld en is altijd leuk om zo kado te geven. Je kunt er ook een deksel op maken. Hiervoor maak je de bodem nogmaals, maar dan met 1 toer extra. Dan haak je hem niet zo hoog als je de deksel wilt. Zie de blog/foto van de woonmand via de link hierboven.
Ik ben heel benieuwd naar jullie reacties en volgende maand laat ik jullie weer iets creatiefs zien. Dit zal overigens niet altijd gehaakt zijn, want ik heb diverse hobby's.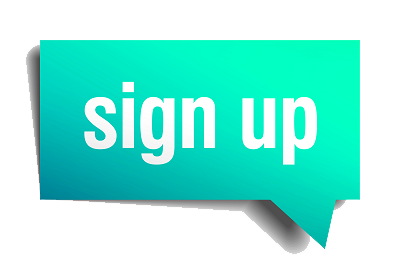 Word lid en beloon de maker en jezelf!