If you own dolls, doll photography is a really fun way to interact with them more and to share your passion with the world. It really is not difficult to start off with, I already played around with it for a while and now I finally have my DSLR camera I can really get into it. So here is a super basic tutorial for if you are just starting off and really have 0 idea of what you are doing. If you already know something about photography, this is going to be super amateuristic to you. Sorry for that! 
Step 1. Buy a better camera.
I swear to god, this DSLR was the best thing to happen to me aside from getting Lily offered to me at a reasonable price. My pictures look so much more professional almost instantly, even though I am far from a professional photographer. The pictures I've taken for this tutorial, I tried to take both on phone and on my newest camera. 
There are relatively affordable options for DSLR cameras out there, and if you don't want to get one then maybe try investing in an affordable but good camera with a non-interchangeable lens. Rise above that phone quality! Okay, My phone is super old, I'll admit that. But in lower light settings even phones have shortcomings, My camera saves the day. All pictures on this blog are untouched, only transferred from camera to computer. No editing involved.

Step 2. Take time posing your dolls.
Posing your dolls make them have more character and generally make your pictures more interesting to look at. If you take some time trying to pose them well, it will be rewarding even though you don't mess with composition and better cameras yet.
In the 2 pictures above I just picked up my doll and put her down in a way she'd stand by herself, then shot a picture with both my Canon and my phone. She's cute, but there isn't any character to her at all. She just looks sort of confused to me. Now let's see what happens when we try give her some depth
Isn't that better? She looks a bit shy, maybe a bit clumsy or awkward. You can relate more to the doll, which makes it so she is more interesting to look at trying to figure out the emotion or the story behind the shot. Without changing the composition at all, we already made a major difference.
Step 3. Try messing around with your composition and props
Even in a really basic bedroom there is stuff to work with. I am currently on holidays, so I am very limited. I did bring my fairy lights with me for the sake of photography, so that's a plus, but aside from that I have to use whatever is available. Luckily the bedsheets here are super cute. Anything will work to make a picture more lively honestly, Bedsheets, Shirts, Pillows, candy, anything!
Then a good way of making your picture more interesting is to get really low. Dolls always look very small, obviously, so making them look big usually results in more lively and interesting shots!
And these are the techniques I've been using. For even more interesting pictures I'd really recommend getting yourself even the most basic of editing apps, but more on that in a later blog. I hope it wasn't too boring to read, and I hope it wasn't too weird seeing me do a blog in English for a change. I'd like to try bring more doll people to Yoors, but since the communities per country are not the biggest, English is used to communicate a lot. Let's see if Google is kind to me today. Either way, I hope you thought this was interesting, if you did be sure to leave a review. And if you want to see more, don't hesitate to follow me! I'd love to see your pictures too, so please show me if you used this tutorial or if you already make pictures. Have a lovely day!
Be sure to follow my instagram to see more pictures, or to interact with me more!
And check out our blog for more doll stuff, and to see Jezlyn's posts too!
Yoors profile: NoukLynDolls
Instagram: @evelynnsdays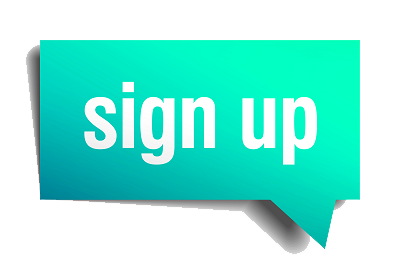 Sign up on Yoors if you're interested in sharing your posts as well and to interact with the community! We'd love to have you here. If you sign up using this link, we both get points from it which helps us out a lot. Thank you!