How can you make money on FutureAdpro?
FutureAdpro is an advertising platform and is supported in a great way by its own social media site. This gives FutureAdpro a huge advantage. FutureAdPro is an option within Futurenet and is a powerful way to start your own online income. All you have to do is click 10 ads per day, whether you have 1 or 100 Adpacks. You can also click more ads, because the more you click the more you earn. Note that you can click these 10 ads every time within 24 hours. I have not been that long, but as you can see I have 2 ad packs of 10 dollars and started with 1 adpack of 50 dollars which is currently half off and as soon as my 50 dollar deposit is completely out I have meanwhile made $ 10 profit, because $ 50 in the end makes $ 60 at the end. Of course, I want to earn more, so I put everything back immediately, as soon as possible. Adpack number 3 of $ 10 is on its way. Ad packs of 10 dollars gives a profit of 2 dollars and so I am saving for a nice gift, but you can also save for a day out and who has a lot of adpacks walking who can go on holiday here and besides that I'm on saving to be able to purchase new ads on futureadpro. You do not have to buy an adpack, but with adpack you start to earn faster. You can also buy a 10 dollar adpack from the ads that you click daily.
How does it work?
The ad packages cost $ 10 and / or $ 50. Depending on your membership, you can have 1 to 1000 active "Adpacks".You also earn a commission on all sales that you generate! Depending on your membership, you earn reference commissions (people you bring). With a free membership you earn 3%, with the highest membership you earn (8%, 4%, 1%, 1%, 1%). This means 8% of people you apply, 4% of the people who said they put in, 1% of people who said they put it back and so on. Membership also gives you access to services such as a landing page system so that you can advertise beautiful landing pages. I myself is in status position 1 what you see in green on photo below.
Advertising with Futureadpro
You get 800 advertising credits for every adpack you buy. These credits can be assigned to your own ads that will give you views for your ads. You create your text ads by assigning a header, body text and a link. There is a targeting option that allows you to target your ad by age, gender, country and language. You can then assign the display credits to FutureAdPro. Another alternative is that you can convert these advertisements into a voucher for companies ( as a gift or to sell ).
All benefits at a glance
Simple way to earn money online. Advertise and earn in 1!
Higher ROI (rate of income) of 120%, which is higher than most revshares in the industry.
Clear design and an easy-to-navigate website.
You can focus your advertisement on target group, age, language, etc.
Commissions go five levels deep.
Holiday function where you still earn without your daily clicks. Handy if you do not have access to an internet connection.
Paying or withdrawing money is possible in different ways. This can be done by bank, Western Union, credit card or even Bitcoin. See here under movie futureadpro general where everything is quietly explained with images.
So you are a member of Futurenet? If you have not yet registered for free, you can do so via this link . You will see "Rattles" in your link. That is positive! This means that I am your sponsor. This also means that I can and wants to guide you in everything you need help with. Many sponsors simply report you and then you are only there. I do not work like that and what I do not know my sponsors know and they also like to help.
10 ways to make money with Futurenet.
Social Media Bonus
FutureAdpro (tip!)
Multimedia Bonus
Sales Bonus
Friends Bonus
New Position Bonus
Matching Bonus
Advertising Bonus = passive income
Leader Bonus
Career Plan (prizes)
Social Media Bonus
How much time do you spend on the daily use of social media? With the use of social media I mean liking photos, posting comments and chatting with friends. By doing these things on Futurenet you earn money . This is not a joke!
FutureNet divides its daily profits from its adveretenties and shares it with its members who are actively working on the social media platform. This means you pay for chatting with friends or for posting videos and photos. Also for commenting and liking someone else's posts ... You are paying!
Extra tip: - Using Futurenet chat is one of the best ways to make money with the social media bonus. See the movie below.
My message with friends who help me with futureadpro and futurenet.

Multimedia Bonus
Are you creative? Can you produce impressive multimedia? If you can make things like e-books, videos, banners, games or apps you can make a lot of money with Futurenet.
Futurenet offers you the opportunity to sell your Multimedia on the platform. Because the platform has so many users, there is a very big chance that you will find someone who wants to use your services. All you have to do is upload your services in the "products" tab, indicate your price and then wait for the requests to come in! Every time someone downloads your multimedia you will be paid for this!
So if you are good with photoshop or are you comfortable with creating short videos, then making money with futurenet is the ideal way for you! The products you can offer are: Music, videos, images, films, games, banners, templates, tutorials, apps, e-books and e-learning.
To be able to offer your services you need to become a premium member, this is already a one-off payment of $ 10!
Sales Bonus (sales bonus)
You earn 30% commission for every Futurenet product that you sell. This is not a one-time payment, but for every purchase made by people you have made. You also receive commission on every product that is sold by those of you, this varies between 3% and% 5, depending on how far these people are among you.
You will discover that there is a large variety of products that you can sell. The most popular products at the moment are: landing pages, video mails, blog service, cloud storage, website templates and games.
Friends Bonus (friends bonus)
The more friends and acquaintances you bring in, the easier it is to make money with Futurenet . Sounds simple right? Read this section carefully and learn the tricks of this opportunity! If you register someone, the person is added to the matrix (Premium membership of $ 10 required). Where you end up in the matrix depends on the level of your investment. Participating in the Matrix (premium) can be from $ 10 to $ 1,685.
Futurenet uses a 3x3x3 structure. This may sound a bit confusing but not worry, that's what we are for! It is actually very simple. It basically means that there are 3 layers of your sponsor where you can end up. A person can place 3 people in his first layer, second layer, third layer and so on. This ensures that we all have a fair chance of making money from registering people. Otherwise, 1 person would have 1,000 people through registrations.
Instead of confusing you with very long bills, I advise you to watch this video . Between minute 2 and 4 the most important aspects are discussed. This way you get a good picture of the friends bonus .
With the friends bonus you earn up to 10 layers under you, for every registration you earn 5%. If you or the people below you have filled each layer to the maximum in all your matrices, you have earned a total amount of almost 7.5 million! Earning such amounts with just signing up friends for social media does not sound bad?
If you are just starting with Futurenet, it is advisable to skip this section. It boils down to this, if you have 40 premium members odner you will start a new matrix. The same money for 80 people and so on. This system ensures that you multiply your earnings in the matrices.
Matching Bonus
The matching bonus is a very important mechanism that you can use for your earnings with Futurenet. You can make up to 50% profit based on your partners in the Friends tree / matrix. This varies from 10% to 50% depending on your level in Matrix. ($ 10- $ 1685).
If you are not completely clear yet, do not worry. My advice is to create a free account here , play with Futurenet and eventually it will all be clear to you when you see it in action.
The advertise bonus is something for the advanced. This bonus is aimed at partners starting their online business with the Royal position. The moment you purchase or reach the Exclusive position, you have 14 days to upgrade to the Royal position to earn with the advertise bonus.
The advertise bonus is very powerful. Basically, Futurenet pledges you to double your investment from $ 1,685 to $ 3,370. Futurenet distributes 10% of its advertising revenue and stops a game (pool of revenue). This game is divided monthly among the members with a Royal position. Every month this pot is divided until you have reached your promised amount of $ 3,370 .
Leader Bonus (managerial bonus)
This too is aimed at the advanced. With the managerial bonus you get a part of the income from your structure, without any limit on the depth of this. From your first level to the infinite. In other words, if you do a great job of signing up and putting in people on your team, you will receive an extra bonus .
Also for free members you can earn money here and in the following movie this is very well explained.
The functionality of FutureCloud and FutureAdPro is not linked by chance. For optimal use of the benefits of these two tools, we have created a Cloud system.
Together with FutureCloud it is possible to share files, documents, diagrams and notes with your team in an even more effective way. It is a perfect and easy way to share videos, training, marketing plans and presentations with friends and invite them to your team.
FutureNet can change the lives of thousands and that is because of you. We believe that our joint mission and goal is to make as many people as possible known and to use our platform and to show the world that the future of the internet is here and now! Let's build the FutureNet Community together!
Download the app today and use AdPro without restrictions.
And do you already have a futurecloud?

Do not have our App yet? Then your FutureAdPro account will remain active and you can use all functions, with the exception of viewing the Ads. After downloading the App and logging in via your FutureNet, your FutureAdPro account will be activated shortly afterwards and you can make unlimited use of the functionality. 

Sources I have used are: a lot of reading from various sources on the internet, including futureadpro etc., listening to YouTube movies and my own experience.  Translate with Google translate.

pack number 6 has been bought with money that has come from my 1st packs.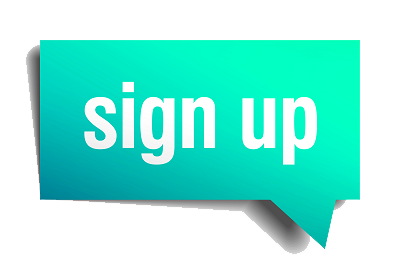 Become a member and praise the creator and yourself!