Love Life, every aspect of it! Life Purpose Letters are soulful stories with food for thought and simple mindfulness and journaling practices to help you Master your Life every day.


#purposeeveryday
"Take a moment to see that sparkle in the mirror.


then you will truly see all of you and all you can ever be"

 Eunice Frijde
Dear friend,
In the bathroom mirror, I see this woman. Is that really me? Or is it just a cover-up; some kind of make-up Mother Nature has created for others to see. I stare into her eyes, attentively, am I somewhere in there? A train of thoughts are going through her mind: stories with subliminal messages, about what I should do; what I should say; who I should be. It's confusing me! I want to be on top of things. I want to be in control, and I don't want her to end up like some wannabe.


A Better me
Money. Fun. Travelling. Sex. Love. Happiness is on her mind. She thinks about an advertisement for a course, 'Ten Steps to Success', on Facebook. She wonders, is this course the path to a better me? Pressing her nose against the mirror, looking beyond the brown colour and black pupil of her eyes she sees a sparkle. It gives her wings to fly beyond what she can see. Her speech, thoughts, and actions are like footprints in the sand. No judgement, because I'm no God, and she is just a human being whose eyes show hopes and dreams waiting to manifest into the world, so she can really fly free.
Desires
A naked black woman with brown eyes and big hair is glazing at me. She is just some kind of make-up; an image I have created for others to see. Or does she exist to help me shine my light, is this how it's meant to be? She wants more money, more fun, more travelling, good sex, more love, more happiness and more meaning in her life. She is clever at figuring out strategies of getting what she wants, always hungry, her desires are food for those sharks of false beliefs.
Reflecting
Now she's reflecting, emptying her mind and I'm moving all her 'I want more' nonsense stories into the bin. For a few seconds, we connect and she feels light and completely happy and free. 'I'm not my thoughts; I'm not my emotions; I'm not the colour of my skin; I'm not the stories in my head. I'm not who I think I am', I hear her say out loud repeatedly like a mantra. Who am I? I'm the sparkle that shows you who she is and who she can be.
 A sparkling human being with high hopes looked into the mirror of truth. And therefore she is aware of a hidden treasure inside her, you, relatives, friends, colleagues, that beautiful stranger passing by in the street and even her worst enemy.
---
Food for thought 
Key ingredients to living your life in alignment with your purpose are reflecting and contemplating on who you truly are.
Have a good look at our actions, habits and beliefs. Do they help you to be happy and to realize your dreams? Look in that 'mirror of truth' on a daily basis!
Do you reflect on a daily basis? As a Life Purpose Coach, I want to invite you to connect with yourself and to look into the 'mirror' to see what's on your mind and in your heart at this moment. Therefore, I encourage you to do the following practice. You need a pen, your journal or a piece of paper, and your mobile phone (I advise you to turn it off or put it on silent modus)
Practice:  Take some quiet time for yourself. Focus on your breath! Inhale deeply, and exhale all the air out of your lungs. Repeat this cycle three times. Simply relax and enjoy this quality time with yourself. When you feel you are (a bit more) relaxed, put the alarm on your mobile phone on 5 minutes.
Get your pen and write everything that comes to mind. Let it all out; empty your head and pour out your heart on paper. Feels good to do that, doesn't it?
When the alarm goes off.  Focus on your breath again! Inhale deeply, and exhale all the air out of your lungs. Repeat this cycle three times. Relax and enjoy this quality time.
Continue this practice with reading your own writing. Close the practice with saying out loud to yourself: 'Thanks for this quality time.' 
You can repeat this practice as much as you like. When you do it on a daily basis, it helps you to get a good insight into your thoughts, emotions, actions and beliefs.
If you need help finding the answers to your Life's questions?  
Contact me so I can support you.

A friendly smile,
Eunice
Life Purpose Coach & Spiritual-Storyteller

Never want to miss out on my stories? Subscribe here to receive my 'Life Purpose Letters'

---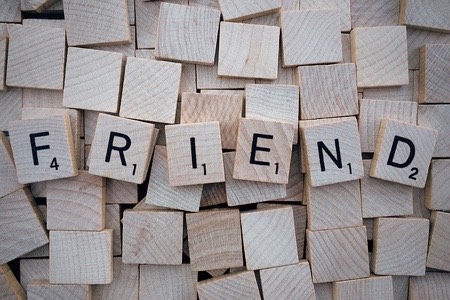 Beloon de maker en jezelf
Word gratis lid.