In tegenstelling tot andere vormen van mantelzorg, is de handeling van moeders die zingen voor baby's een universeel gedrag dat schijnbaar de tand des tijds weerstaat.
Shannon de l'Etoile, hoogleraar muziektherapie:

"We weten uit eerder onderzoek dat baby's het aangeboren talent hebben om muziek op een verfijnde manier te verwerken. Aanvankelijk wilde ik het gedrag van baby's identificeren in reactie op live-baby-gerichte zang in vergelijking met andere veelvoorkomende maternale interacties zoals het lezen van boeken en het spelen met speelgoed. Een van de hoofddoelen van het onderzoek was om de betekenis van baby-gericht te verduidelijken. Zingen als een menselijk gedrag en als een middel om unieke gedragsreacties op te roepen van baby's."
Band tussen moeder en baby
Bovendien onderzocht de l'Etoile de rol van baby-gericht zingen in relatie tot de ingewikkelde band tussen moeder en kind. In een eerste onderzoek filmde ze 70 baby's die reageerden op zes verschillende interacties: moeder zingt een toegewezen nummer, "vreemdeling" zingt een toegewezen nummer, moeder zingt liedje naar keuze, moeder leest boek, moeder speelt met speelgoed en de moeder en baby luisteren naar opgenomen muziek. De resultaten waren veelbelovend, maar stelden ook aanvullende vragen.
Shannon de l'Etoile:

"Hoge cognitieve scores tijdens baby-gestuurde zang suggereerden dat betrokkenheid via liedjes net zo effectief is als boeken lezen of spelen met speelgoed om de aandacht van het kind te houden, en veel effectiever dan naar opgenomen muziek luisteren. Maar wat vertelde de betrokkenheid van de baby ons over de rol van de moeder tijdens de interactie? Uit bevindingen bleek dat wanneer baby's tijdens het zingen werden verloofd, de instincten van hun moeder ook zeer alert zijn. Intuïtief, toen de betrokkenheid van baby's afnam, paste de moeder haar toonhoogte, tempo of toets aan om de respons van baby's te stimuleren en te reguleren. De extractie en analyse van vocale gegevens onthulden dat moeders met postpartum depressie mogelijk gevoeligheid en emotionele expressie missen tijdens hun zang. Hoewel de baby's nog steeds bezig waren tijdens de interactie, veranderde het tempo niet en was het enigszins gerobotiseerd."
Band moeder baby
Volgens de l'Etoile, voor moeders met postpartum depressie, zorgt kindergericht zingen voor een unieke en wederzijds voordelige situatie. Door middel van lied, worden de baby's voorzien van de broodnodige zintuiglijke stimulatie die hun aandacht kan richten en hun opwinding kan moduleren. Tegelijkertijd ervaren moeders een broodnodige afleiding van de negatieve emoties en gedachten die gepaard gaan met depressie, terwijl ze zich ook sterker voelen als een ouder.
Shannon de l'Etoile:

"Moeders over de hele wereld zingen op opmerkelijk vergelijkbare manieren voor hun baby's, en baby's geven de voorkeur aan deze gespecialiseerde liedjes. Het tempo en de toets hoeven zeker niet perfect of professioneel te zijn voor moeders en baby's om te communiceren via liedjes. In feite kunnen zuigelingen worden aangetrokken door het persoonlijke tempo en de toonhoogte van hun moeder, wat hen aanmoedigt om hun blik te richten op en uiteindelijk communiceren door deze blik."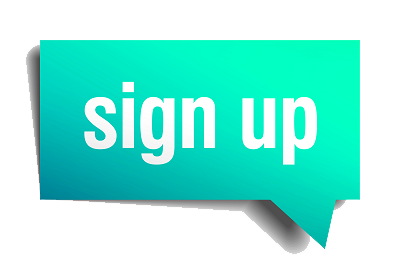 Word lid en beloon de maker en jezelf!