After having entertained, inspired and educated millions of visitors over 180 days, Expo 2020 Dubai drew to a tearful close on March 31,2022 and became a part of #history   . For its hundreds of thousands of loyal patrons, the event was more than a destination; it was an emotion. The end of the event has probed people to look more into the history of world expos and the future of EXPO2020 .
HISTORY OF WORLD EXPOS
World Expos, officially known as International Registered Exhibitions, are a global gathering of nations dedicated to finding solutions to pressing challenges of our time by offering a journey inside a universal theme through engaging and immersive activities. World Expos welcome tens of millions of visitors, allow countries to build extraordinary pavilions and transform the host city for years to come. They are held every 5 years with a duration up to 6 months. they have the main motto as cooperation, education and innovation.

World Expos, organised under the auspices of the Bureau International des Expositions (BIE) , are hosted by national governments with the participation of a number of countries and international organisations . Unparalleled in their duration, the scope of their exhibits and the number of their participating countries, World Expos are extraordinary events with a far-reaching impact.

BIRTH OF THE CONCEPT
Prince Albert, husband of Queen Victoria of the United Kingdom, spearheaded 'The Great Exhibition of the Works of Industry of all Nations', which was held in the custom-built Crystal Palace between May and October 1851. This  very first World Expo was a unique gathering of nations, showcasing material progress based on technological innovation. Since their debut in London in 1851, World Expos have grown in their scale and reach, and are often seen as the "economic, cultural and technological Olympics". The concept became popular and was repeated across the globe, demonstrating an unparalleled power of attraction and a record of world-class legacies.

Model of the Crystal Palace,London
 The European Industrial Revolution heralded the start of the World Expo movement. The idea behind the Expos was to celebrate industry, production and progress in a context of peace and friendship. Historic World Expos helped power economies, drive scientific and technological development and stimulate creativity across many fields of humanity. World Expos were originally developed to showcase technical innovations and promote the social and cultural influence of the host and participant nations. Their all-encompassing nature made them a fascinating and instructive experience for visitors, exposing them to the important advances of the time. For 170 years, World Expos have provided a platform to showcase the greatest innovations that have shaped the world we live in today . 


THE GREAT EXHIBITION  OF 1851
The Great Exhibition in London was held in the iconic Crystal Palace in 1851 to showcase the inventions of the Industrial Revolution..By bringing together the best and most advanced creations from around the world, the Expo fostered a form of peaceful competition, but moreover sought to encourage the exchange of ideas and inspire visitors.

Exterior view of Crystal Palace
Machinery section
Canada section
China section
Guernsey, Jersey, Malta, Ceylon section
The Transept
West Indies, Colonies
Holland section
India section
The Italian Court
Turkey section
The United States of America section
Image: Dickinson's Comprehensive Pictures of the Great Exhibition of 1851
Attending the Great Exhibition were many notable celebrities of the time, including Charles Darwin, Samuel Colt and the writers Charlotte Brontë, Charles Dickens, Lewis Carroll, George Eliot and Alfred Tennyson. Samuel Colt demonstrated several of his revolvers and Frederick Bakewell showed off an early fax machine.

On display were 13,000 exhibits from Britain, its colonies and other countries from across the globe, including the largest diamond in the world, the 186-carat Kohinoor diamond. 
After the six-month exhibition, the palace was deconstructed and rebuilt in South London, though in a new form. The reconstituted building remained a major landmark from 1854 until 1936, when it burned down. 

MOVING TOWARDS PROGRESS
World Expos are multifaceted events aimed at educating and entertaining the public while sharing innovation and fostering cooperation between nations. In the 19th and early 20th centuries, World Expos shared an encyclopedic character and a common theme: an idea of "progress" based on industrialisation , technological advances and manufacturing. Expos had a major impact on people's lives, raising awareness of the great developments and discoveries of the time and promoting a consumer-oriented society. Further, each Expo brought together the talent and dedication of the men and women who planned, built and operated it.
France organised five Expositions Universelles in Paris between 1855 and 1900, consolidating the establishment of Expos as the most important events of cultural exchange, and as major diplomatic and economic gatherings.

THE CONVENTION OF 1928
The multiplication of Expos organised under different rules and with different focal points led to the idea of setting up a common organisational framework.This project, first mooted by Germany in 1913, eventually was signed in Paris on 22nd November 1928, when 31 countries signed the Convention relating to international exhibitionsand created a governing body to apply the Convention: the Bureau International des Expositions (BIE). From the 31 countries that created the BIE in 1928, the Organisation has grown to 170 Member States, as a result of the success and the appeal of Expos.


THE OPTIMISM OF MODERNITY
The two World Wars forever changed the ideas and values driving societies, revealing the need for a system of cooperation between nations as opposed to unstinting competition.The fascination for material progress gave way to the promotion of quality of life and international dialogue. The World Expos held in the period 1929-1962 reflected the desire to overcome conflict, placing the search for balance and the maintenance of peace at the centre of the themes explored.
Space needle model, Seattle in 1962
The Atomium model, Brussels in 1958
Buckminster Fuller dome ,Montreal in 1967
At the Expo sites, a sense of grandeur, splendour, spectacle and the promotion of the future created an exemplary climate of harmony, modernity and optimism.Technology was still at the centre , but as a means of promoting human development rather than as an end in itself.The evolving themes of the Expos from the 1950s onwards demonstrated this shift, including "Progress and Mankind" at Expo 1958 Brussels, or "Man and his World" at Expo 1967 Montreal.

1851-The Great Exhibition, London
1855-Exposition Universelle, Paris


1862-International Exhibition, London
1867-Exposition Universelle, Paris
1876-Centennial Exhibition, Philadelphia
1878-Exposition Universelle, Paris


1880-Melbourne International Exhibition
1889-Exposition Universelle, Paris


1893-World's Columbian Exposition,Chicago
1900-L'Exposition de Paris, Paris
1904-Louisiana Purchase Exposition, St. Louis
1906-Esposizione Internazionale del Sempione, Milan
1915-Panama–Pacific Exposition, San Francisco
1929-Exposición Internacional, Barcelona
1933-A Century of Progress Exposition, Chicago
1937-Exposition Internationale, Paris
1939-40World's Fair, New York
1958-Exposition Universelle, Brussels
1962-Century 21 Exposition, Seattle
1967-Universal and International Exposition, Montreal
1970-World Expo, Osaka
1974-International Expostion, Spokane
1975-International Exhibition, Okinawa
1982-Knoxville International Exposition
1984-World Exposition, Louisiana
1998-World Exposition, Lisbon
2000-World Exposition, Hannover
2005-World Exposition, Aichi
2010-World Expo, Shanghai
2015-World Expo, Milan



HISTORICAL INNOVATIONS
1855-Exposition Universelle, Paris

Emperor Napoleon III awarded the French Legion of Honour to Charles Goodyear for his vulcanised rubber. The vulcanisation process made it possible to shape rubber into durable clothes, shoes, balls, hats, rafts, umbrellas, and eventually automobile tires.

1862-International Exhibition, London

Charles Babbage's Analytical Engine – one of the first mechanical computers – was on display . The model was a follow-up to the Difference Engine that Babbage wasn't permitted to display at the earlier 1851 Great Exhibition.

1867-Exposition Universelle, Paris

Luxury brand Louis Vuitton owes much of its enduring success to its exposure and triumphs at world exhibitions. The company's trunks won a bronze medal at the Expo.

1876-Centennial Exhibition, Philadelphia

Alexander Graham Bell demonstrated the telephone at the Expo. While competitors were trying to make a better telegraph, the telephone's success came from its ability to send the human voice over long distances, cementing Bell's place in communications history.Food innovations like popcorn and Heinz Ketchup were introduced.

1878-Exposition Universelle, Paris

Augustin Mouchot debuted a solar collector. Shaped mirrors concentrated the sun's rays onto a black copper container filled with water, powering a refrigeration unit that produced blocks of cool ice and the first glimpse of renewable energy.
1880-Melbourne International Exhibition

It is now on UNESCO's World Heritage List.

1889-Exposition Universelle, Paris

Gustave Eiffel's The Eiffel Tower  design won over judges in a contest that drew more than 700 entries, including plans for a colossal watering can and a 300-metre-high guillotine.

1893-World's Columbian Exposition, Chicago

Thomas Edison and Nikola Tesla tried to persuade millions of visitors of the merits of their respective Direct Current (DC) and Alternating Current (AC) electrification systems. By the end,Tesla emerged victorious, and AC became the American national standard.George Ferris's "Big Wheel", a world first, was installed .

1900-L'Exposition de Paris, Paris

Some of the first Olympic Games of the modern age took place at World Expos. Official events in 1900 included polo, croquet, and Basque Pelota.

1904-Louisiana Purchase Exposition, St. Louis

Incubators were one of the greatest draws.Attendees paid admission to view this scientific miracle, strolling through an exhibit where medical staff watched over prematurely born babies who thrived in the new devices.Ice cream cones were introduced.The Wright flyer,the first powered aircraft made by the Wright Brothers was exhibited.

1906-Esposizione Internazionale del Sempione
 The novel espresso machine  came into the world's attention.
1915-Panama–Pacific Exposition, San FranciscoIn
Telecom company AT&T crowded visitors into an auditorium filled with telephone receivers to publicise the first transcontinental phone call.
1933-A Century of Progress Exposition, Chicago
The 1933 Expo began forecasting the future through pavilions that included the celebrated House of Tomorrow. The steel-framed home included then-luxuries such as air conditioning, a dishwasher, and a garage.

1937-Exposition Internationale, Paris
Pablo Picasso's painting, "Guernica",depicting the destruction of the Basque town of Guernica,was the highlight.
1939-40-World's Fair, New York
Television began with a telecast of US President Franklin D Roosevelt opening the New York Expo. In the RCA Pavilion, a transparent TV, with its working parts fully visible, was needed to convince wary audiences that the technology was no trick.
1958-Exposition Universelle, Brussels
The event's greatest impact was not the Atonium, but the infrastructure transformation of Brussels, turning it into one of the most motorised European capitals.
1962-Century 21 Exposition, Seattle
The Space Needle, was inspired by UFOs and old record-playing turntables. The 184-metre-tall monolith influenced the look of the "The Jetsons" cartoon series, and popularised the futuristic Googie style of architecture, known for geometric shapes expressed in steel, glass, and neon. IBM's Shoebox – an early computer that responded to vocal commands,stunned the audience.
1967-Universal and International Exposition, Montreal
Habitat 67 was experimental, modular housing designed by Moshe Safdie.
Just a year after the Apollo 11 moon landing, telecom company NTT displayed the "Dream Telephone" of the future. It was a prototype of a cordless phone terminal capable of making calls to any location in Japan.
1974-International Expostion, Spokane
Organisers urged every exhibitor to focus on environmental themes, and General Motors did this by displaying the XP-883, a prototype of modern hybrid automobiles.
1975-International Exhibition, Okinawa
The 1975 Expo imagined a future of floating cities. Its centrepiece was the Aquapolis, a 10,000-square-metre, semi-submerged metropolis that also tested one of the world's first waste-water recycling processes.
1982-Knoxville International Exposition
The United States Pavilion introduced audiences to the world's first touchscreen: Accutouch. Installed on 33 screens, the touch-sensitive panel allowed users to experience controlling a computer with nothing more than taps, jabs, and swipes.
1984-World Exposition, Louisiana
The first Expo to have an official mascot: Seymore D. Fair, a large, white-costumed pelican. Other unusual symbols since then have included Expo Ernie the robot, for Expo 86 in Vancouver, and Foody, a figure composed of fruits and vegetables, for Expo 2015 in Milan.
1998-World Exposition, Lisbon
Celebrated the 500th anniversary of Vasco de Gama's discovery of a sea route to India.
2000-World Exposition, Hannover
BMW built a fleet of hydrogen-powered 750hL automobiles, which provided daily shuttle services for guests.
2005-World Exposition, Aichi
The public was introduced to Ultra High-Definition TV (HDTV) for the first time.
2010-World Expo, Shanghai
With a site of 523 hectares in size, Expo 2010 Shanghai was the largest ever. In nearly two centuries of Expo, it also had the highest attendance rate, with a whopping 73.5 million visitors pouring through its gates.The closing date,October 31 was issued as World Cities Day.

The 2015 Expo's layout was inspired by Roman cities, with a 1.5 kilometre-long east-west-oriented "decumanus," which criss-crossed with a 350-metre-long "cardo.

WORLD EXPO MUSEUM
Jointly created by the Shanghai Municipal Government and the Bureau International des Expositions (BIE), the World Expo Museum is the only official museum and documentation & research centre in the world entirely dedicated to Expos and authorised by the BIE. The museum, with its mission to pass on Expo legacy and to retain the essence of Expos, is committed to acting as an exhibition centre, promotion centre, education centre, training centre, and documentation centre for the cause of Expos and a platform for Expo-related cultural exchange.
 Exhibition
 The permanent exhibition of the World Expo Museum showcases the history, creation, themes of Expos, highlighting their historical impact and their dreaming of the future. It also keeps updated by exploring and presenting the features of the coming Expos.
Education
As with Expos, the World Expo Museum strives to educate the public. In addition to exhibitions, it also hosts a range of educative events for audiences of different ages, including lectures, online classes, after-school events, volunteer programs, exhibition tour in schools, etc.
Research
The World Expo Museum is an authoritative institution for Expo research with the following functions:
Collecting Expo-related documentation resources

 Studying Expo-related subjects and publishing research results

International Expo academic exchanges

 Expo-related training

Library service and documentation utilization services

Building up digital resources and providing for utilization.

The World Expo Library, with a total floor space of 1,600 m, amasses a comparatively huge collection of documents on Expos including precious documentation on Expos in 14 languages and dating back to 1831, as well as 14TB of digital data. The rich collection covers official documents, schemes and plans, pictures and videos, research reports, and various publications of past Expos.

STATISTICS OF WORLD EXPO

Number of countries participated in world expo:
1904 -60
1939-55
1967-62
1970-77
1992-112
2000-155
2010-190

2015-139
2.Number of visitors in millions:
1900-51
1939-45
1958-41
1970-64
2010-73.5

Promote: support and profit
Support the_doctormom with a promotion and this post reaches a lot more people. You profit from it by earning 50% of everything this post earns!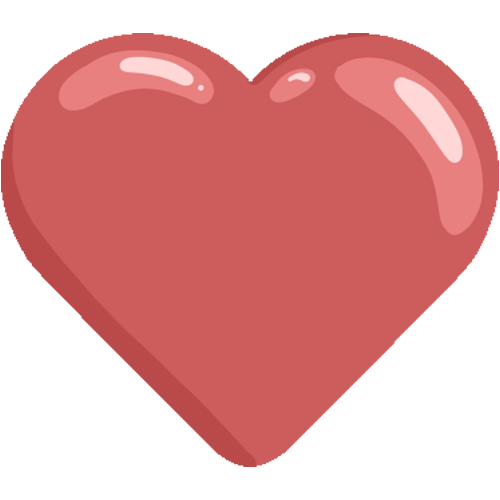 Like it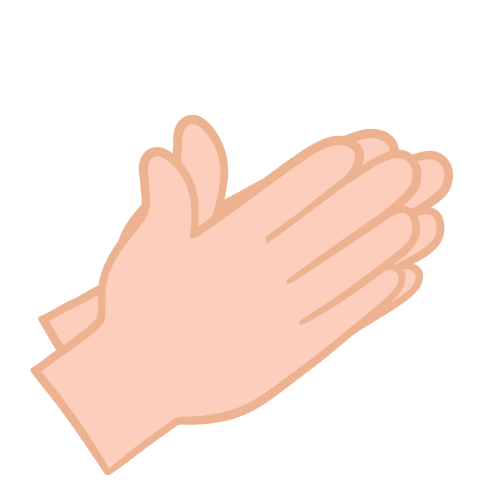 Applause