No bee is equal! Bees are useful insects that we must especially cherish!! Soon will also again be the annual Bee Count, certainly do not skip. You read there here all about in my Bee Count blog . These bees are for crafting and if you make a lot of them together you can of course count them! The bees are made with dyeing techniques that structure your paint. Too fun to experiment with! Read how it is made?
What do you need?
- Template at
- Thick craft paper
- Yellow and black Magic Paint (collall)
- Paint spatula comb
- Scissors
- Collall cuddle glue
- Wobble eyes
- Aluminium foil
- Craft paper for background
- Bead/ knot for feelers at
How to make it?
1. Print on solid white paper or pull the template shapes over
2. Cut out the large ovals globally, after dyeing you can cut it out exactly
3. The drop shaped wings can be made by pulling them over on aluminum foil
4. Make a trace of yellow paint on the paper ovals to make a bee (this is done with the coarse side of the red spatula)
5. Draw horizontally and vertically tracks into the paper oval and allow to dry
6. Put black paint on the yellow painted ovals (put on strips)
7. Edit these webs with the narrow side of the red spatula
8. Allow to dry and then cut it out
9. Cut out the wings from the foil (drop shape)
10. Stick the beesbodies onto a paper base with cuddly glue
11. Stick the wings to the top of the bodice with glue
12. Stick wobbly eyelets and draw a mouth and paws near the bee
13. Draw feelers and stick a bead, button or a ball of foil on the end.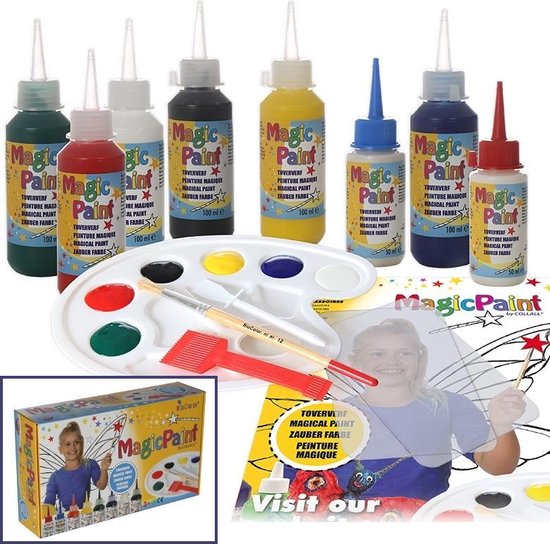 Collall Biocolor Magic Paint Set
Hours of painting fun for children with this magic paint, made in Groningen 14-piece set with a very special paint. You can paint, stamping, make stickers with it, it is suitable for wood, paper, glass plastic, textile & face. Particularly suitable for children from 3 to 9 years. The complete basic set with the following content. 6x bottle 100ml Biocolor (red, yellow, green, blue, black, white) 1 x bottle 50 ml Textile medium., rainbow paint spatula, 2 x technique plate, 2 x stamp balloon, and a use curve with all fun painting techniques and ideas. Gluten free!
(affiliate)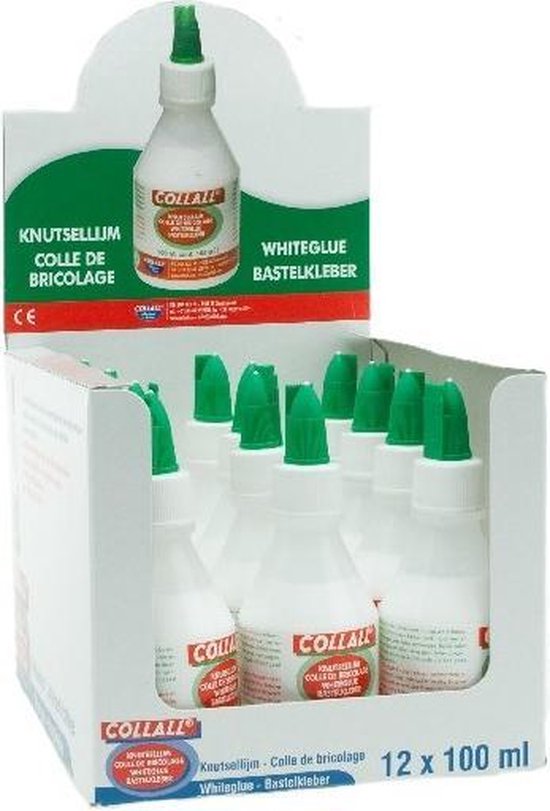 Collal Cuddle glue 100ml
Collall Glue bottle craft glue washable 100 Milliliter
(affiliate)
You must first save this template in a folder of your computer. After that, you can print it out!
Lots of fun and creative inspiration around the bee!