What is ear candle therapy? What is an ear candle? 
An ear candle is a hollow candle made of linen cloth and soaked in beeswax. In addition, herbs are added, and is known for its beneficial effects. Already with the Indians, especially the Hopi Indians, ear candle therapy applied for all sorts of ailments. You have two brands of ear candles, namely Biosun and Hopi. I mainly work with the Tade ear candles from hungary. Ear candles are the medicine of the poor people in hungary. But it's history goes way back to the indians and eskimo's!
What does the therapy do?
The ear candle is lit at the top and put on the painful place that needs to be treated. This can be in the ear (earaches, buzzes, forehead cavities, falls, flu, etc.) or any other part of the body  ( then we take a body candle). The two ears should always be treated, since the ear is an organ of balance. The candle is allowed to burn up to the marking line. This treatment stimulates and relaxes the patient and also treats the disease image. In addition to the ear candles, Tade also has body candles, fengshui and chakra candles. These are less known because they come from Hungary. These candles are, of course, are natural products and have proved more than once proved their use in my family. 
These candles can be used to work on the switchboards, to dissipate fever, to treat swollen glands, to remove boils, warts ...You can not think of it as crazy I use it for to treat my family. 
True story:The daughter of my neighbor is a violinist and since a day and a year she ran with pain in the chest. After consulting the doctor, she appeared to have a pleural inflammation due to the posture you assume to play the violin. After a few visits to the doctor and cortisone spraying, there was still no improvement in sight. When my neighbor told me her daughter was in pain, I told her you still have ear candles, so use them. She did not dare to say  and said that I should treat her daughter. So, so done. 
Soffie came to me that evening for a treatment. First I put mora slib on the spot to find out where the infection was. In that place I put an ear candle and she felt a 'pull'. I said that this was normal because the candle does its work. After 20 minutes the treatment was finished .I then made a clay preparation with essential oils and advised to apply it in the evening as a compress and to go to sleep. Let the body  candle burn in the morning and do this for a week. After 2 days, Soffie told me that she was suffering from the pain and if this was normal. I reassured her that this was no exception and that it usually breaks out first before you get rid of it. The next day she came to reassure me that she had no pain, but I advised her to really continue the treatment even though the pain had stopped. Two weeks later she came to thank me because she had been to the doctor to see if the problem had now been resolved. And yes, there was nothing to see on the photo !! She told me I had known before I had come to you directly and I had not walked around for a year !!!

For me, body candles and ear candles solve a lot of small medical problems, but you can use them to just for relaxation. The candle burning takes only 20 minutes and that's a 20 minutes relaxing time for you!
Bibi make up queen.
Your friends can sign up below. You both get a reward of 125 Yp. You can completely edit and customize this. Removing is also very easy by clicking on the red cross with your mouse.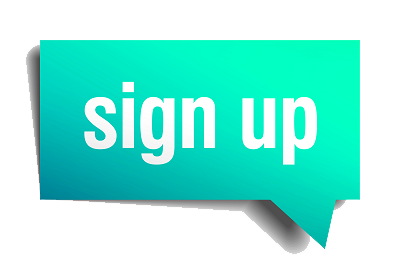 Become a member and reward the writer and yourself.