Bietensap… het klinkt niet echt lekker en dat is het ook niet (althans, dat vind ik). Maar wist je dat bietensap supergezond is? Eigenlijk is bietensap een soort dope; het zorgt ervoor dat je langer door kunt gaan. De stofjes die daarvoor zorgen zijn en nitraat en nitriet.
Prestatieverhogend
Wist jij al dat nitraat prestatieverhogend werkt? Deze stof die ook in aardappelen, spinazie en sla zit, zorgt ervoor dat er chemische reacties in ons lichaam ontstaan. Als we kauwen komt nitraat in aanraking met bacteriën. In ons lichaam wordt deze omgezet in nitriet en vervolgens in stikstofoxide. Dit heeft twee positieve effecten op ons lichaam: het opent de bloedvaten, waardoor er een betere bloedcirculatie ontstaat en het vermindert de nood aan zuurstof voor onze spieren, waardoor deze efficiënter kunnen werken.
Hoeveel sap moet je drinken?
Het is het meest verstandig om gedurende de dag kleine slokjes bietensap te nemen. Drink het alsof je een heerlijk wijntje in je mond hebt. Daarna gewoon doorslikken zodat het nitriet in je maag door het lichaam wordt opgenomen. Drink vooral niet te veel in een keer. Bietensap bevat veel vezels, waardoor de ook de darmwerking op gang komt.
Bietensap een wondermiddel tegen hoge bloeddruk en acne
Niet alleen bevordert bietensap je sportprestaties, het heeft ook een zeer heilzame werking voor mensen die last hebben van acne. Bietensap zuivert je huid. Natuurlijk moet je bietensap dan dagelijks drinken. Bijvoorbeeld een halve liter per dag. Je huid heeft er baat bij!
Wetenschappers aan de Londense School of Medicine bewezen al in 2008 dat bietensap ook zeer effectief is tegen een hoge bloeddruk.
Nog meer voordelen voor je gezondheid:
Bietensap bevat veel ijzer; dit komt vooral ten goede aan mensen met een lage hemoglobine en anemie;
Bietensap neutraliseert schadelijke stoffen die bijvoorbeeld ontstaan door het bakken van vlees of vis en die het risico op kanker verhogen.
Bietensap dankt zijn dieprode kleur aan de stof betacyanin; een stof die helpt bij het voorkomen en bestrijden van kanker.
Bietensap is rijk aan antioxidanten. Antioxidanten vertragen de veroudering van onze huid.
Als laatste nog een lijstje van aandoeningen waarbij bietensap zeer effectief kan werken.
Bloedarmoede
Roos
Ontgiften
Maagzweer
Nierziekten
Jicht
Spataderen
Dorst? Neem een glaasje bietensap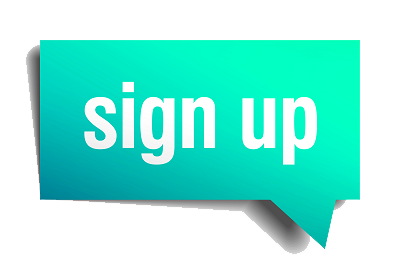 Word lid van Yoors! En beloon de schrijver van dit artikel en jezelf!