Gisteren hoorde ik over The Work van Katie Byron.  Ik ben dus heel druk aan het lezen gegaan.
The work is een heel krachtig proces dat je leert je gedachten te herkennen en te onderzoeken. Gedachten die je pijn, wrok, onmacht, ....bezorgen. 
Het laat je begrijpen wat je pijn doet en hoe je ermee kan omgaan. De 'struggle' waar je al zo lang mee zit, hoe komt het dat bepaalde dingen in je leven zich blijven herhalen, ... 
In de basisvorm bestaat The Work uit vier vragen en een omkering. 
 Is het waar?
 Kun je absoluut weten dat het waar is?
 Hoe reageer je, wat gebeurt er, wanneer je die gedachte gelooft?
 Wie zou je zijn zonder de gedachte?
Keer de gedachte om. Vind dan minstens drie specifieke, echte voorbeelden hoe elke omkering waar is voor jou in deze situatie.
Je kan alles uitgebreid lezen op de site 
http://thework.com/sites/thework/nederlands/thework.asp
Je vindt er de werkbladen, 'het Kleine boekje' (Nederlands).
http://www.byronkatie.com/ is een soort van blog forum waar je tevens heel veel verhalen en testimonials kan lezen, filmpjes bekijken.


Het is echte iets om te doen.
Ik raad het echt aan om nieuwe inzicht te krijgen, naar de basis te gaan van jouw probleem. Ik wou het daarom ook heel graag met jullie delen.
Ook via You Tube kan je heel veel filmpjes bekijken over en met Katie Byron.
Deze quote kwam heel hard bij me binnen.
Wanneer je de strijd aangaat met de realiteit, dan verlies je.

Katie Byron
Nu ga ik op zoek naar haar boeken. Ik ben geïnspireerd en zeer benieuwd naar wat deze dame nog meer te schrijven heeft.
Ik heb dus nog heel wat leeswerk te doen filmpjes te bekijken. 

Zoals Katie het zegt:
Een niet onderzochte geest is het enige lijden

Katie Byron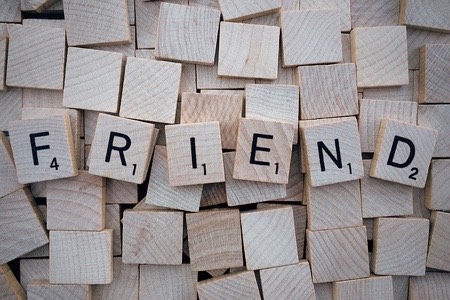 Wil jij graag betaald worden om blog te lezen, blogs te schrijven of ze gewoon te gaan delen? 
Meld je dan hier aan. 


Word gratis lid.