When I wake up, I wake up happy because I see a picture in front of me
Jij
Jij bent als de zon,
zo stralend als je kon.
Zo warm en ook zo ver weg van mij.
Je doet me smelten, me blozen.
Wat vind ik het heerlijk om van 

je warmte te genieten.
---
Jou ogen
Jou ogen
trekken mijn aandacht.

Ze maken mij gek.
Gek van verlangen, 
verlangen naar jou
en ik besef dat 
ik zielsveel van je hou.
Dat ik van je hou,
dat is niet zo een wonder.
Maar, dat jij om mij geeft ....
vind ik pas bijzonder.

 
Vroeger keek ik langs jou heen. 
tot plots alles om jou heen verdween!
Jij doet mijn hoofd op hol slaan.
Voor jou zou ik door het vuur gaan.
Alleen maar om te laten zien hoeveel ik van je hou.
Een vriendje voor het leven.
Een vriendje voor altijd.
Dit is niet voor even.
Ik wil je nooit meer kwijt!
Ik zou je willen zeggen hoeveel ik van je hou,
maar woorden zijn niet genoeg.
Ik wil je laten weten dat ik naar je verlang, 
maar dat weet je zelf al lang.
Eén ding wil je graag duidelijk maken:
Ik laat jou nooit meer alleen ontwaken!
Two hearts beat as one, 
this love lasts forever.
Some things are forever.
You to !!
Because i can see the future in your eyes.
4 woorden, 
deden m'n ogen lachen.
4 woorden,
deden m'n lippen trillen
4 woorden,
deden m'n leven veranderen
4 woorden ...
IK HOU VAN JOU
Lieve schat,
Ik hou van jou!! 
En jij van mij?
Ik droom van jou !!
En jij van mij?

Lieve schat,
Ik ga nooit meer bij je weg !!!
En jij?
JIJ BENT
Jij bent als de wind die zacht
spelend mijn haren streelt.
Jij bent als helder water dat het verdriet 

van mijn gezicht spoelt.
Jij bent als de zon die met haar warme stralen mijn ogen doet verblinden.
Jij bent als een vlam die met haar vurige warmte mijn koude hart doet smelten.
Jij bent als een wolkje aan de hemel 
die met de tijd meegaat. 
Jij bent als de zee die kalmte en rust brengt.
Jij bent de enige die al mijn dromen kan waar maken.
JOU
Jou voor altijd,
dat is wat ik wil.
Het leven dat ik leid, er is niets dat ik verspil, want elke dag met jou, is een dag vol plezier.
Het is omdat ik van je hou.
Ik wil jou, hier, voor altijd!
Jij bent de enige waar ik zoveel  om geef.
Jij bent mijn alles, ik wil je alles geven, want ik weet dat ik alleen met jou verder wil leven.
Een lieve glimlach speelt om je mond.
Tederheid straalt uit elk gebaar.
Een wondere blik kleurt je ogen,

liefde ligt in elk woord.
En ik voel de vreemde kracht 
die me intens gelukkig maakt!
Als ik jou zit aan te staren, zou ik je duizend maal willen kussen, je willen vertellen hoeveel ik van je hou, je tonen hoeveel je voor mij betekend.
Maar, er bestaan geen kussen, woorden of dingen die jou dat duidelijk kunnen maken.
ZOVEEL hou ik van jou!!
Een hand, zo teder, zo zacht,
die me beschermt,
van wie ik het niet had verwacht.
Een hand, die me kalmte leerde kennen, 
die me leerde niet steeds te rennen.
Een hand, zo liefdevol, zo vol van rust.
Dat ik van je hou, daarvan ben ik menu pas bewust.
Laat mij het nestje zijn waar jij steeds wil terug komen.
Liefde voor mij is jezelf vrij voelen terwijl je gebonden bent.
Je bevrijd voelen van jezelf.
Vleugels krijgen omdat je door een ander wordt geaccepteerd zoals je bent.
There is someone I dream about.
Thers is someone I care about.
There is someone I've fall in love with.
That someone is.... YOU
Mijn verstand slaat tilt ...door jou!
Ik weet niets meer ... door jou!
Het enige wat ik wel weet 
is dat ik van je hou.
You will forever be my always
Houden van ...
handen in elkaar en door die aanraking de gedachten voelen van de ander.
Houden van ...
alles om je heen vergeten, een vuurtje in je lichaam voelen branden, willen juichen, zingen en zoenen.
Houden van ...
weten dat de jongen tegenover jou niet volmaakt is en hem toch volmaakt vinden.
Houden van ...
jezelf vergeten voor hem.
you're kinda, sorta, basically, pretty much always on my mind!!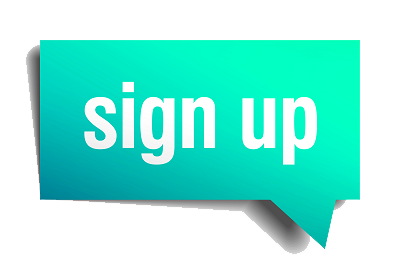 Word lid en beloon de maker en jezelf!