In het woonzorg centrum waar ik werk wonen veel bijzondere mensen.
Ze hebben een eigen appartement en kunnen gebruik maken van huiskamers beneden waar allerlei activiteiten op het programma staan.
Wij, het personeel, bieden zorg en begeleiding aan voor mensen met een dementie.
Elly was klein, petit zoals ze in Frankrijk zeggen, keurig in de kleren met een prachtige bos witte krullen, met snelle passen racete ze achter haar rollator door de gangen.
Maar voor het zover was…………..

"Goedemorgen mevrouw."
Meestal sloeg dan de balkondeur dicht als we via de gang deur haar appartementje binnenkwamen, met medicijnen en de spulletjes voor het ontbijt.
"is het al zo laat?"
We dekten haar tafeltje, broodjes "toch wel donkerbruin zuster?" kopje thee en beleg.
'ik blijf nog eeeven liggen"
Een half uur later belde ze via het intercomsysteem
"Ik heb nog geen Lactulose gehad"
Ja, daarom gooiden we het lege cupje ook niet weg, binnenkomend wezen we op het cupje naast haar bed.
Ze keek een beetje misprijzend " is vast van gisteren, en nu je hier toch bent, waar is mijn nagelsetje?"
Altijd het nagelsetje, waarschijnlijk door mw. zelf opgeruimd, maar ja…..
We konden daarvan toch moeilijk zeggen dat zoon Fred het mee had, die arme jongen kreeg al van zoveel de schuld, mw. ging altijd lief lachen alleen al bij het noemen van zijn naam.
Volgende ronde, de koffie. 
Elly zat als we mazzel hadden net aan haar boterham. Anders zat ze nog op bed met haar handen haar tenen aan te tikken. Hoeveel keer? 
De collega die ooit opperde dat ze dat ook wel zou willen als ze in de 90 was kreeg een kritische fronsende dame tegen over zich die vroeg of ze daar nu dan al wel mee was begonnen. "zuster nu u hier toch bent, wie heeft mijn plantje nou stuk gemaakt, dat doe je toch niet?" Een plastic wiebelding met blaadjes die op het zonlicht op en neer gingen. Ach help. Proberen er over heen te praten; "kan ik al een afspraak maken wanneer ik u kan helpen met afdrogen?"
Mw. had nog een heel programma af te werken, ze zou wel bellen. 
Even later zagen we haar staan, haar onmogelijk haar zoals ze dat noemde, aan het borstelen. We mochten het niet zomaar wassen Dat borstelen gebeurde buiten, ze stond in haar dunne nachtpon, kapmanteltje over haar schouders, op het balkon met minstens 500 slagen haar haren te modelleren. Regen of zon, het leek haar niet te deren. Of ze net hersteld was van een longontsteking of grieperig was. Daarna volgde de douchebeurt, er werd duchtig geschrobd, in donker. Meestal tijdens onze koffiepauze meldde ze via de intercom dat ze klaar was. Dat Elly achteruit ging merkten we op een ochtend toen ze onder de koude douche was gaan staan. Misschien was het ergens goed voor? Collega Janny heeft haar met een dik pak dekens terug gestopt in bed waar ze nog een poos heeft liggen rillen. 
Patty die meestal aan de kant van Elly werkte was op een gegeven moment klaar met het  nagelsetje en heeft een setje gekocht van het afdelingsbudget. Dat neergelegd op het appartement van Elly, op een moment dat Elly beneden was. 
Elly vond het setje natuurlijk meteen, ik was de klos in mijn avonddienst. Wie doet er nu zoiets? Mijn mooie setje mee nemen en hier een nagelsetje van slechte kwaliteit neerleggen. 
Ik moest het antwoord schuldig blijven, dat leverde me nog een reprimande op:
 "Van u had ik meer verwacht zuster"
Toen Elly's laatste longontsteking kwam en het alle schijn had dat ze het deze keer niet zou overleven bleef eerst de achterdocht nog even hangen; was er een complot gaande dat ze in haar bed moest blijven, en waar de dokter was?
Een langskomende vriendin gooide alleen maar olie op het vuur: "Dit moet je niet pikken, je bent al een week niet beneden geweest."
Tot het moment kwam dat Elly naar haar lichaam ging luisteren, ze genoot van de zorg en aandacht die wij gaven, maar ook het trouwe bezoek, vooral van Fred en zijn vrouw maakte dat ze rustig in kon slapen.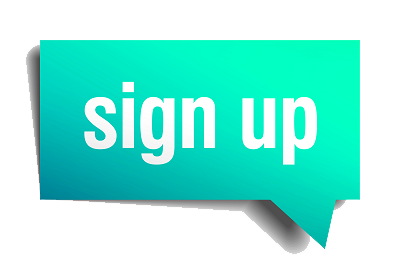 Wil je ook bloggen, of verhalen lezen? Word gratis lid van Yoors en beloon de maker en jezelf!