Met het koude weer van de laatste paar dagen is het heerlijk om binnen iets te knutselen, dat daarna heerlijk kan wapperen in de tuin. De eigen gemaakte windmolen staat vrolijk in de tuin. 
Wat heb je nodig voor het maken van je eigen windmolen? 
2 plastic flessen; 1 met dop, en 1 zonder dop. Kies voor zachte plastic flessen, want je moet deze kunnen doorknippen. 
Een schaar 
dubbelzijdig plakband / of een nietmachine
een stukje draad en wat veren  voor de versiering
Stap 1 
knip van de fles zonder dop de bovenkant eraf.  Wanneer dit wat lastig gaat kun je met een mesje voorzichtig eerst een gaatje in de fles prikken, zodat je het daarna makkelijker kunt doorknippen.  Knip er niet teveel van af, want je hebt de rest van deze fles later nog nodig om je 'vleugels' mee te maken. 
Het ziet er dan zo uit. 
Stap 2 
Knip nu van de tweede fles (met dop) de onderkant er af. Ik heb een stukje van 5 cm afgeknipt, iets minder mag ook. 
Het is de bedoeling dat je dan de afgeknipte bovenkant van fles 1 (zonder dop) straks vast maakt in de tweede fles, die nu geen onderkant meer heeft. 
stap 3
Terug naar fles 1 (die nu geen bovenkant meer heeft). Knip eerst de fles door midden ( van boven naar beneden). 
Zo kom je bij de bodem van de fles. Knip deze eruit. De bodem heb je niet meer nodig. 
Knip vervolgens je halve fles dwars door het midden. Doe dit met beide helften. Zo ontstaan er dus 4 stukjes fles, die straks de vleugels van je fles vormen. 
Stap 5 
bevestig nu de zijkanten die je net gekipt hebt met dubbelzijdig tape, of nietjes aan de zijkanten van de fles. Dit ziet er dan zo uit.  Op de foto zijn maar 2 vleugels goed zichtbaar. Het is de bedoeling dat je ze alle 4 vast maakt. 
stap 6 
Schuif nu als laatste de het afgeknipte bovenkantje, zonder dop in de open onderkant van de fles. Maak de onderkant weer vast met dubbelzijdig tape of nietjes. 
Je fles is nu klaar en kan versierd worden, en daarna lekker wapperen in de tuin. 
Ik heb aan de vleugels een touwtje met een veertje gepakt, dit wappert extra mooi in de tuin. 
Zet je windmolen nu op op stokje in de tuin. Daar kan hij lekker wapperen. 
Je kunt de windmolen natuurlijk ook mooi verfen, beplakken of er leuke stickers op doen. Mogelijkheden genoeg! 
Nu hopen dat het veel gaat waaien! 
Hieronder kunnen je vrienden zich aanmelden. Jullie krijgen beiden gelijk een beloning van 125 Yp. Je kunt het helemaal bewerken en op maat maken.Weghalen is ook heel eenvoudig met het rode kruisje als je er met je muis op gaat staan.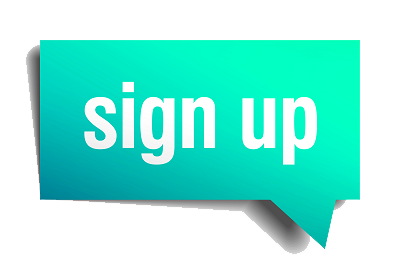 Word lid en beloon de maker en jezelf!