Who doesn't know him? Olaf, a beloved character in the shape of a snowman from the Frozen films. There are many great opportunities to craft this Olaf. For example, see a styropor Olaf. This was made a year earlier by a child parent Ineke van der Linde . This served for the children to be able to paste their own Olaf.
Not much material is needed. Think of some colored paper, and glue. The kids used child-resistant glue. (Collall Playcoll and Dreumeslijm) There is a template by Olaf. You can do this save with a right mouse button in a folder of your computer. Then you can print it out. In very young children, you cut out the shapes and let yourself stick. Older children can cut with some help or alone. Use wobble eyelets for the eyes.
Do glue on paper yourself and then try to stick it in the right place!
Of course, a fun (You Tube) Olaf sing-along video fits this craft!
Lots of fun Olaf Inspiration!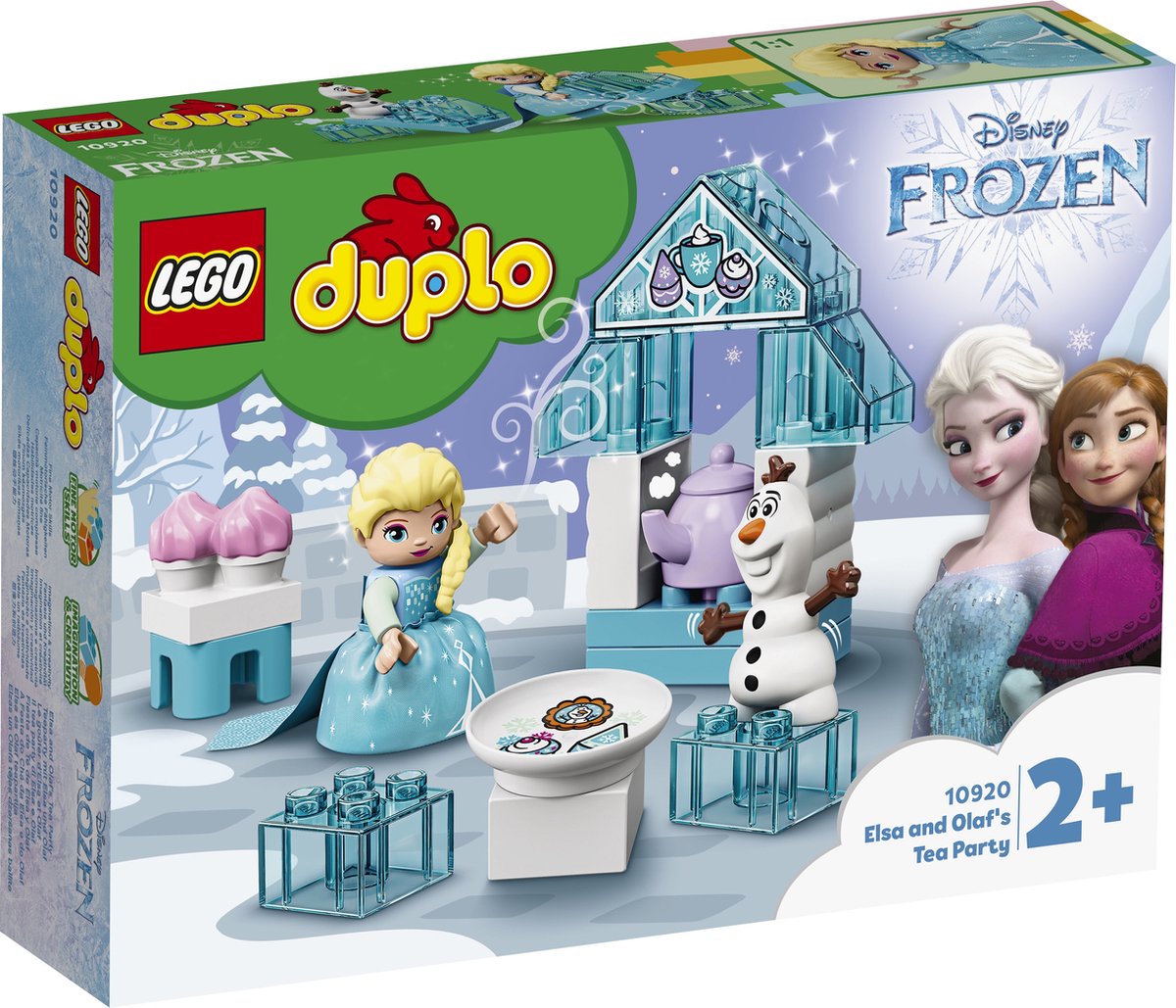 LEGO DUPLO Disney Frozen Elsa's and Olaf's Tea Party Develop the skills of toddlers with this Disney Frozen construction toy!
Click on the photo for the webshop!
LEGO Disney Frozen 2 Olaf Enjoy a happy day with this buildable figure of Disney Frozen 2 Olaf to play and put down!
Click on the photo for the webshop!