You can thread all kinds of things like beads, cards, etc. But you can also stick them and draw an image with it.! That's what they were going to do in the guest parents' care Ineke van der Linde . The kids enjoyed this challenge, because this is different when just lacing something. You draw with thread, as it were, and fills up an image. There is a special drawing pen in which you can draw with a thread. Really fun for kids! There are many types of images and they can reuse it over and over again. Read the experience below and view the photos. Lots of reading and viewing!
Ineke tells: "Drawing with laces" by SES Creative . What a genius conceived technique!! I do have roadboards here in the shelter, but this is completely different. You put a sample card in a mould. On top of that, you put a mat, which feels like a Velcro Mat. This technique (getting the skill) keeps the thread "sticking" on the mat. This technique even found an interesting 9-year-old boy.!!!
He knew Velcro, but as GAME!!!??? He had to try that too. This is how a 3.5 year old girl, a 7-year-old girl and a 9-year-old boy have been exploring and practicing here in a playful way. The 7-year-old girl already knew this box. She had it in her class. "When I finish my school work, teacher lets me do this," she said.
Draw with thread Ses Creative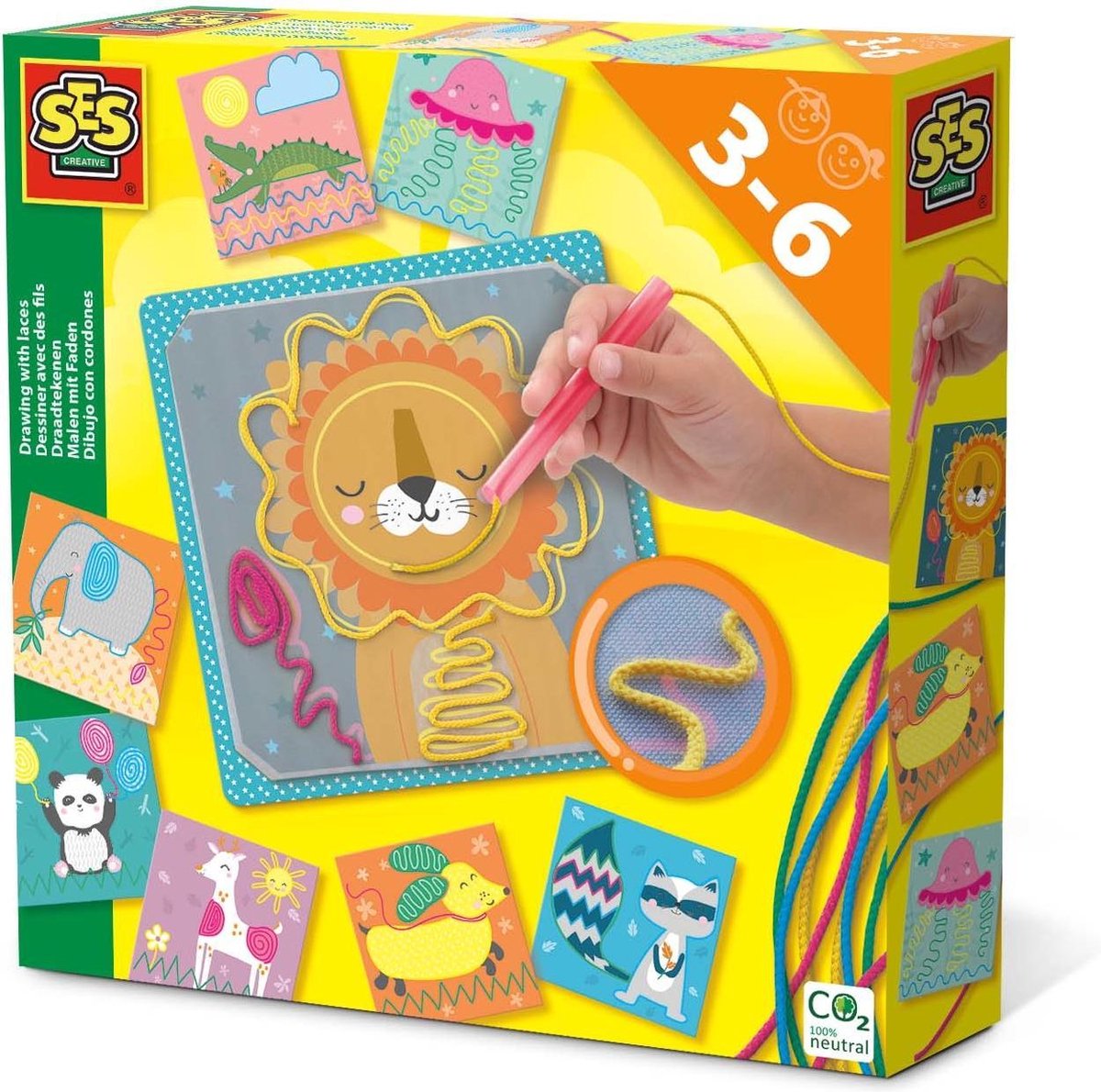 Wiredrawing
Bring these cute little animals to life by pulling them over with colored laces. Place one of eight tracing cards on the drawing board. Choose a fun colour and use the drawing pen to pull the cards. Which animal are you going to pull over?? Once you're done, you can easily untie the laces from the Velcro drawing board and start a new design.
Features:
Convenient drawing board and pen
Cheerful cards to pull over with laces
Laces in different lengths that match the cards
Laces can be pulled off the Velcro
Come up with your own creations
Set is reusable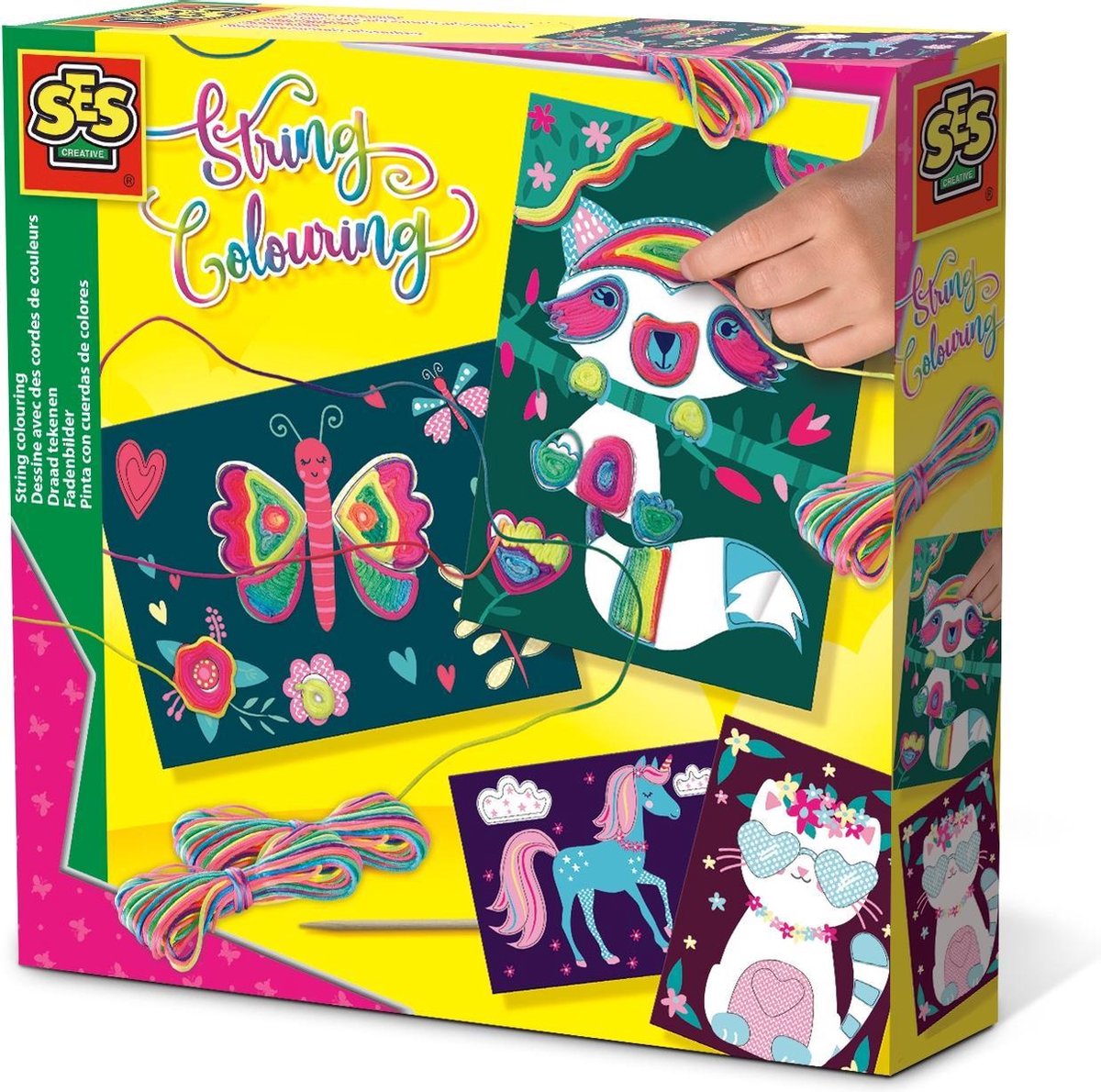 Draw thread neon
These animals look beautiful with neon laces and are easier to make than you might think.! The background maps have self-adhesive faces and make it easy to fill the areas with the wires one by one. Try different options and customize where you want, these paste cards allow correction.