Er waait een verkoelend briesje. De binnen- en buitentemperatuur zijn gezakt naar waarden die het mogelijk maken om weer wat te doen. En vooral : om weer in de buurt van mijn oven te vertoeven !
We maken deze heerlijke chocolademuffins met kokos !
Nodig :
- 150 ml kokosmelk
- 100 g meel (amandelmeel of een mix van boekweitmeel en ander glutenvrij meel)
- 100 g geraspte kokos
- 100 g pure chocolade
- 2 tl bakpoeder
- 100 g zachte boter (niet gesmolten)
- 1 ei
- 100 g kokosbloesemsuiker (of gewone, als je dat niet hebt)
- Verwarm de oven voor op 180°C.
- Breek de chocolade in stukjes.
- Verwarm de kokosmelk (microgolf of au bain marie) en laat de chocolade er in smelten.
- Meng het meel, bakpoeder en de geraspte kokos in een apart kommetje.
- Roer ei, boter en suiker tot een licht schuimend mengsel. Doe er de chocolademelk bij. Als dat goed gemengd is, voeg je er het droge mengsel bij. 
- Ik voegde nog wat chocoladestukjes toe die niet gesmolten waren. Lekker als bite !
- Zet bakpapiertjes in de muffinvorm. (Eentje voor 12 stuks)
- Vul de vormpjes zoals op de foto.
- Bak de muffins 20 tot 25 minuten in de oven.
- Laat even afkoelen in de vorm.
- De muffins zijn enkele dagen houdbaar in een afgesloten doos.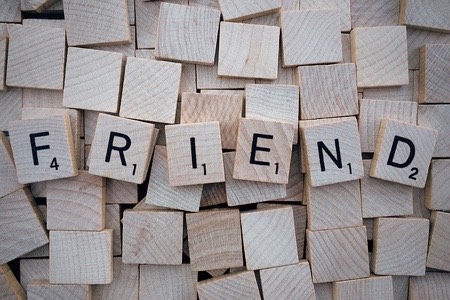 Ook lid worden van Yoors en een blog beginnen ?
Meld je dan hier aan !