Nog nooit was het zo druk in de vestigingen van Vroom & Dreesmann, als je niet beter wist zou je zeggen dat het een succesvolle dag zou worden... De waarheid lag anders, uitverkoop omdat V&D ophoudt te bestaan...

Een dag die elke medewerker over zou willen slaan...
Met de tranen in haar ogen vraagt de medewerkster of het zo mee gaat... Waarvoor eigenlijk hè... Zo vriendelijk zijn de klanten ook niet. "Aaah, d'r kan toch nog wel wat meer korting af? Jullie gaan toch failliet!" Een ander roept nog even naar een medewerker: "Morgen heb jij geen werk meer!" Tasjes met gekochte waren worden bij medewerk(st)ers uit hun handen gerukt, terwijl anderen vragen hoe het nu eigenlijk met de garantie geregeld is. Volle tassen worden er naar huis gesleept en veel mensen hebben goed gescoord!
Wanneer de deuren definitief dicht gaan, kunnen personeelsleden beginnen met het verwerken van deze turbulente en enerverende laatste dag. Ook de medewerkers van La Place staan op straat, omdat het restaurant zich bevindt in het failliete warenhuis. Daarbij zijn de panden ook geen eigendom meer. Eind 2005 werden de panden verkocht en werden daarna gehuurd. Ja en als je zo'n bedrijf eenmaal leeggetrokken hebt, naar Amerikaans model, is het cashen geblazen en weer verkopen. Quick and easy money... Leuk voor de aandeelhouders en hier staan de mensen op straat, zoals later zal blijken. In 2010 werd V & D overgenomen door Sun Capital, een Amerikaanse investeringsmaatschappij wat het begin van het einde is gebleken voor het warenhuis.

Eenmaal thuis komt niet alleen de dag van vandaag op de ex-werknemers af; nee, hun hele carrière speelt zich opnieuw af in hun hoofd. Mensen van boven de 50 die nooit iets anders gedaan hebben, dan werken voor de V&D. Nu moeten ze het zien te rooien met wat W.W. + voor degenen die geluk hebben, het geld wat de partner nog binnenbrengt. Maar het is niet alléén het failliet van het warenhuis maar ook het failliet van de graaiende en brutale klant én het failliet van de op geld beluste aandeelhouder. Dit noemen we marktwerking...

© 07-03-2018 (Laatste update: 14-03-2019) Copyright: Blog, titel en tekst(en) door: © The Original Enrique   ( enrique.dutch@gmail.com )  Alle rechten voorbehouden/All rights reserved. Naar een uitdaging van: Hans van Gemert. Afbeeldingen afkomstig van: Pixabay.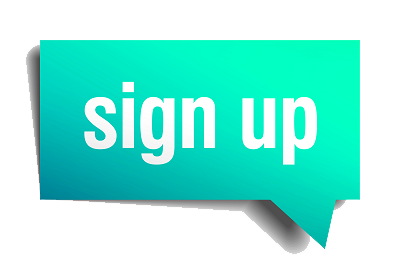 Word lid en beloon de maker en jezelf!