Theme the Fire Brigade
is a popular theme to treat with children. There are many facets that you can discuss. Think, for example, of the work of the fire brigade, the types of help they provide, what do they wear to work safely, etc.. In addition, it is of course very nice to read to the children about whether to let them read a nice book about this. Sometimes it is also possible to visit a fire station in the area. In other cases, the Fire Department also sometimes gives a guest lesson at school.
The fun thing about creativity is that you can encourage kids to get more experience on the topic. The topic "fire", of course, is very fascinating and scary at the same time. What should you do and what not if there is a fire? And what does a fire look like? That's what children can work out with this assignment.
Creative with the colors you see in a fire and do your own improvisation . By using colors and a piece of paint tool you can play with the colors. No paintwork becomes the same and the children can still have a real fire brigade in colors. But, of course, they can also draw and color themselves as a fire brigade.. which is also an extra creative challenge! Read how to make this?
What do you need?
- Coloring page firefighter click here
- Sturdy white craft cardboard (A4)
- Red-yellow-orange Magic Paint
- Paint spatula
- Paint sponge roller
- Collal cuddle glue
- Scissors
How to make it?
1. On a white craft cardboard, make strips with red, yellow and orange paint
2. Spread the paint with a spatula, press it flat against the paper and pull strips
3. Finish with the sponge roller and allow everything to dry
4. Print and color the fireman coloring page and cut it out
5. Stick the firefighter with glue on the painted paper... the fire is extinguished!

Various fun material aimed at preschool children!
Fun creative/educational inspiration from the fire department!
Below you can find the used products.
Click on the image and order it in the webshop!
Affiliate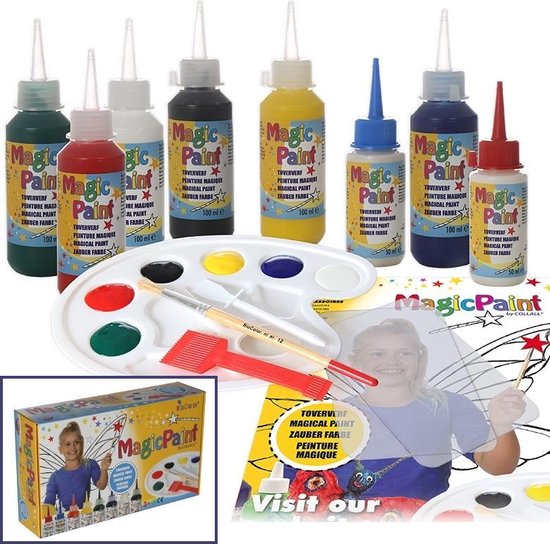 Collall Biocolor Magic Paint Set
Hours of painting fun for children with this magic paint, made in Groningen 14-piece set with a very special paint. You can paint, stamping, make stickers with it, it is suitable for wood, paper, glass plastic, textile & face. Particularly suitable for children from 3 to 9 years. The complete basic set with the following content. 6x bottle 100ml Biocolor (red, yellow, green, blue, black, white) 1 x bottle 50 ml Textile medium., rainbow paint spatula, 2 x technique plate, 2 x stamp balloon, and a use curve with all fun painting techniques and ideas. Gluten free!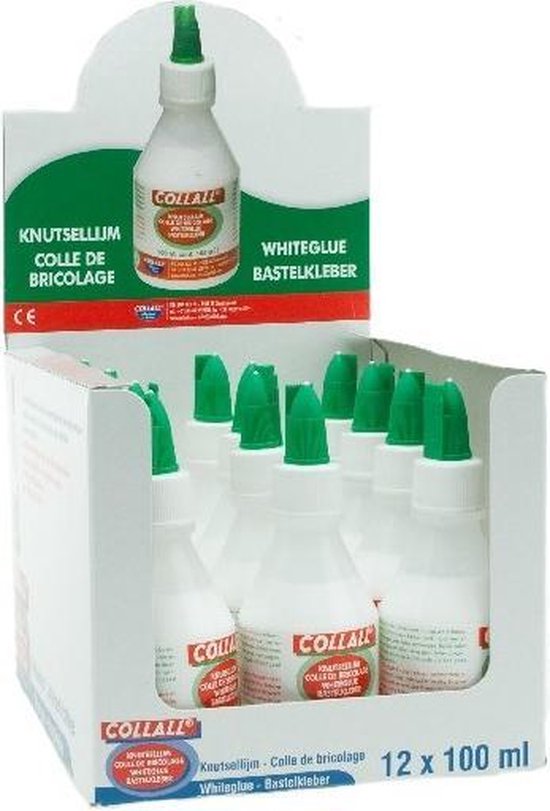 Collal Cuddle glue 100ml
Collall Glue bottle craft glue washable 100 Milliliter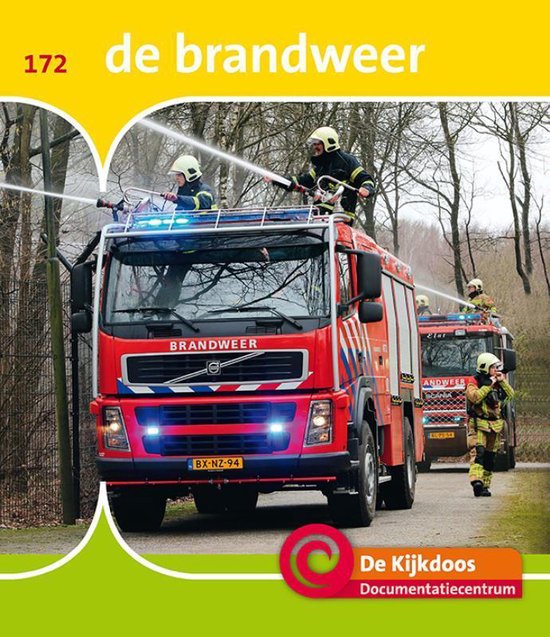 The viewing box 172 - The fire department
Book De Fireweer De Kijkdoos written by Marian Van Gog published by Uitgeverij Ars Scribendi B.V. Non-fiction children's books (