Nederlanders zijn zuinig als het aankomt op Valentijnscadeaus. Volgens een bericht in de Telegraaf uit 2016 gaat 1 op de 5 consumenten een Valentijnscadeau kopen voor hun geliefde. Maar we besteden er niet al te veel aan. Een op de 5 vind ik zelf nog best wel veel eigenlijk. Ik had gedacht dat het lager zou liggen. Gemiddeld werd er 16 euro uitgegeven aan een Valentijnsdagcadeau. 

Ruim 66 procent van de mannen en 30 procent van vrouwen heeft liever seks dan een cadeautje op Valentijnsdag. Dat blijkt uit een Amerikaans onderzoek.
"Toch willen veel mensen wel graag een cadeautje krijgen van hun partner. De ondervraagde mannen gaan er van uit dat hun partner 168 euro zal spenderen aan een cadeautje en de vrouwen verwachten een cadeautje van 143 euro. Mannen zijn echter van plan zo'n 71 euro uit te geven en vrouwen willen 52 euro spenderen." Dit onderzoek werd in 2014 gedaan en het lijken mij typische Amerikaanse bedragen, zeker als je het vergelijkt met de 16 euro die uit het het onderzoek van 2016 naar voren komen in Nederland. Grappig vind ik ook om te lezen dat mannen 71 euro willen spenderen maar een Valentijnscadeau van 168 euro verwachten en dat vrouwen zelf maar 52 euro willen uitgeven aan het Valentijnscadeau voor hun partner maar wel verwachten dat hun partner 143 euro aan een Valentijnscadeau zullen uitgeven. Ik kan me voorstellen dat mensen erg teleurgesteld zullen zijn als ze een Valentijnscadeau krijgen dat respectievelijk 116 euro en 72 goedkoper uit valt dan ze zelf verwachten. 
Het merendeel van de mensen wil verrast worden op Valentijnsdag. Ik kan me voorstellen dat dit ook voor ingewikkelde situaties kan zorgen als het niet op elkaar is afgesteld. Hoe zou dit nou werken in de praktijk als beiden iets origineels bedacht hebben voor de ander als verrassing? Of zou dit meer vallen onder "dit is wat we willen maar wat we nooit krijgen gaan?

Vrouwen schijnen de volgende Valentijnscadeautjes niet zo heel erg te waarderen: 
Een huishoudelijk cadeau
Een knuffeldier (of een andere pluche dier)
Een satijnen pyjama
Kaartjes voor een voetbalwedstrijd
Lidmaatschap van de sportschool
Sokken
Een dieetboek
Het luchtje dat je schoonmoeder ook draagt
Wil je als man goed voor de dag komen dan kun je kiezen uit de volgende Valentijns cadeautjes die het altijd goed doen: Hotelovernachting, Bloemen,  Chocolade,  Uit eten & Parfum. Wil je het nu helemaal goed doen combineer dan deze 5 cadeautjes en je zit weer voor een jaar gebakken. 
Welke Valentijns cadeautjes kunnen mannen waarderen dames? Hieronder staan 5 Valentijns cadeaus die het bij mannen altijd goed doen: 
Accessoires 
Gadgets
Hotelovernachting
Drank
Belevenis ( hier wordt een actieve belevenis mee bedoelt) 
Maar wat willen mannen nou echt het allerliefst als Valentijnscadeau krijgen? 
"Mannen willen op 14 februari namelijk maar een ding en dat is seks.Dat blijkt uit een onderzoek van Groupon naar wat mensen zoal verwachten van Valentijnsdag. Van de ruim duizend ondervraagde Nederlanders zegt een groot deel van de mannen liever seks dan een lief appje, bloemetje of kaartje te krijgen. Helaas voor hen gaat vrouwelijk Nederland daar niet in mee: 95 procent van de vrouwen acht de kans op Valentijnsactie in de slaapkamer niet hoger dan normaal."

|bron: Telefgraaf.nl / nu.nl / grazia.nl / singlesite.nl / metronieuws.nl |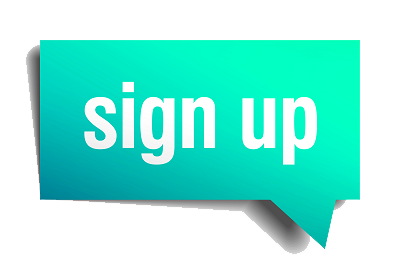 Word lid en beloon de maker en jezelf!