Week 1/52 - 2019 Buitengewoon Bewust Licht Leven – vorig jaar dacht ik eraan om elke week een stukje te gaan schrijven, uiteraard kwam er niets van terecht… Dus een nieuwjaar, een nieuwe poging. Ik ga niet meer terug kijken op het afgelopen jaar, want het is tijd om vooruit te kijken. Waar liggen de kansen, waar liggen de mogelijkheden om een fijn leven te leiden (en dan niet met lange 'ij')? 

Elke week een update over een fijn leven leiden, zonder lange 'ij', dat is het plan. Nog altijd willen we - in dit leven - ons ecocamp 'YourTree' in Frankrijk opzetten. Mijn lieve Fransman bouwt de 5 yurts en ondertussen zoeken we een plekje voor ze in de natuur, zodat we hier buitengewoon natuurlijk en ecologisch kunnen gaan wonen. Dit kost tijd, geduld en liefde voor een project. Maar de weg naar een doel toe mag ook plezierig zijn! :D 
Daarbij geloof ik heilig in de Wet van Aantrekkingskracht. En raad eens wat? Ik trek ineens van alles aan! Zo superleuk hoe ineens je dagen anders verlopen, hoe je ineens aanvoelt wat te zwaar of juist heel licht is. Allerlei 'cadeautjes' komen ineens mijn kant op. "Hoe kan het nog mooier worden? Meer van dit alsjeblieft." #dankbaar
En jij? Heb jij aantrekkingskracht?
Ben jij aantrekkelijk voor mensen die bij je passen, voor geld, voor liefde, voor positieve dingen? Of wat trek jij aan? Voor mij is er ergens een omslag geweest. Ik heb veel gelezen en nagedacht, deed ik altijd al, maar zeker na het hebben van borstkanker. Want een ziekte overkomt je niet voor niets. Het is een grote uitdaging, dat zeker. Maar hoe ga je ermee om? Wat mag het je brengen? Zo kijk ik er tegenaan, en dan is er dus werk aan de winkel…
Mijn werk in de winkel
Mijn gekozen behandeling van borstkanker vond/vindt plaats op 4 vlakken: fysiek, mentaal, voeding en het vermijden van chemische stoffen. Voor alle veranderingen had ik een heel jaar nodig, en nu is het tijd om weer een leven op te bouwen. Ik heb immers geen eigen huis meer, geen vaste baan meer.. Maar de vernieuwde ik voelt zich een stuk rustiger en tevreden, terwijl ik nog altijd binnen een half uur een to do lijst kan creëren waar je u tegen zegt… (dit blijft een levenslange uitdaging voor mij vrees ik...)
Wat er aan vooraf ging..
Ik kreeg een burn-out in een managementfunctie en ben vanaf het voorjaar van 2016 baanloos, wel begon ik even daarvoor mijn eigen cadeau-atelier 'Glimlach Eve'. En sinds het najaar van hetzelfde jaar werd bewust ik dakloos.. 
Destijds besloot ik het leven geheel in eigen handen te nemen, om te ontspullen en mijn huurhuis op te zeggen. Wat was dat een gelukzalig gevoel. Vrijheid, elke dag! Toch heb ik het niet elke dag zo ervaren, regelmatig waren er momenten dat ik dacht: "Wanneer heb ik weer een normale gezonde geldstroom?" Ik stond niet vaak stil bij het feit dat ik geen eigen huis had, terwijl dit nu een hot item is. Op dit moment zou ik niets liever wensen dan een eigen home sweet home, en dan wel in de natuur, met een moestuin, en aanvullende beestenboel... (zwijmel, zwijmel)
Maar waar ik het eigenlijk over wilde hebben: (afdwalen en te lange verhalen schrijven blijft ook een dingetje, al zal ik - bij wekelijks schrijven - vast kortere stukjes produceren, er is altijd hoop! Je kan trouwens mijn bewogen historie tot nu toe teruglezen op www.glimlacheve.com)
Buitengewoon Bewust Licht Leven (en de stoelpoten)
Ik besef me dat veel mensen echt geen idee hebben waar ik me nu eigenlijk allemaal mee bezig hou. Om eerlijk te zijn wist ik het zelf ook vaak niet. Dagen en weken gingen soms voorbij, zonder concrete focus. We zetten stapjes voor ons ecocamp dat wel, en kennelijk was deze tijd nodig voor het herstellen na mijn borstkanker. Vaak roep ik op Instagram dat ik een minimalist ben, dat ik bewust probeer te leven. Maar wat houdt dit in?
Dit is ook voor iedereen anders. De één probeert zo groen mogelijk te leven, de ander houdt zich voornamelijk met gezonde voeding bezig, en weer een ander doet aan yoga en meditaties. Het leven… heeft zoveel verschillende vlakken. Ik krijg nooit echt een goed overzicht, en dit houdt tegen dat ik erover schrijf. En toch, toch ga ik het dit jaar proberen! Elke week een ander bewust onderwerp, waar ik tegenloop. Appeltje eitje, denk je niet?
Mijn leven begon te veranderen na mijn burn-out, en nog meer na het vinden van mijn Fransman, vervolgens helemaal na mijn borstkanker. De oude Eef komt niet meer terug, en ik ben aan het uitvinden wat die nieuwe Eef allemaal kan en wil. En name wil ik licht en bewust leven, voor fijnheid in mijn eigen leven en met liefheid voor de wereldbol waarop wij mogen verblijven.
Vaak ben je te bang
Om beslissingen te nemen, om iets te doen tegen de wil/wens van anderen in. Maar het is toch potver jouw leven en niet die van iemand anders? Natuurlijk zal je soms iets doen om de lieve vrede te bewaren, of om iemand een groot plezier te doen, maar de boventoon mag zijn dat je doet wat JIJ wil, wat JIJ wenst, wat JOU energie geeft, wat JOU lachend de dagen laat doorbrengen. Dit was voor mij de boodschap en na misschien wel duizend keer, kwam die binnen. Dus mijn 2019: Buitengewoon Bewust Licht Leven en vertellen welke uitdagingen ik daarbij tegen kom.
Er zijn zoveel onderwerpen waar weinig over wordt gesproken, waar te weinig aandacht voor is, waar veel overtuigingen heersen. Zaken waar we normaal gesproken helemaal geen erg in hebben. Ik heb de uitdaging gekregen om me te verdiepen in heel veel bewuste onderwerpen na mijn kankerdiagnose, en het is een mooie taak deze in mijn leven te implementeren, op een manier die mij (en mijn Fransman) blij maakt. 
Welkom in mijn bewuste levensonderwerpen, 
op weg naar een ecologisch camp, 
en in financiële vrijheid. :D
Week 1 van 2019 is voorbij en het is me gelukt positief te blijven; om mijn energie niet te veel te verspillen, maar zelfs om energie te krijgen. Dat is een grote winst! Ik ben eruit dat ik wekelijks over mijn inzichten wil vertellen, zolang ik het leuk vind. Dus ik zal maar snel echt beginnen, voordat mijn energiestroom hapert, en week 2 ook alweer voorbij is...
Voor mij valt het leven onder te verdelen in 4 hoofd- & hartpunten:
1.       Werk / Financiën: bezigheid en geldstroom om het benodige te betalen
2.       Relaties: met vrienden, familie, evt. partner, jezelf en de Spirituele kant voor warmte en liefde
3.       Wonen: een eigen veilige plek voor geborgenheid en rust
4.       Gezondheid: voeding, beweging, verzorging van lichaam en geest (fysiek en mentaal)
Maar het leven rommelt aan je stoelpoten..
Zie deze hoofd- en hartpunten eens als een stoel met 4 poten, en wat als er 1 poot of zelfs 2 poten kleiner worden… 
En raad eens wat, het leven rammelt, rommelt, knaagt of zaagt altijd aan je stoelpoten. Misschien is dat nu nét waarmee we mogen leren leven? Joh, wat klink ik toch onwijs wijs vandaag. Haha, dus ik laat het voor week 1 hierbij.
Volgende week meer over 1 van de 4 onderwerpen, of misschien nog wel een algemeen stuk over alle vier, wie zal het zeggen? Dat is koffiedik kijken. Maar aangezien ook week 2 alweer bijna voorbij is… hoef je niet te wachten tot je koffie dik is, dat duurt volgens mij een heel stuk langer.
(al vraag ik me tegelijkertijd weer af, wie ooit die uitdrukking bedacht heeft, wie ging er koffie dik of koffiedik kijken? Wie gebruikt er überhaupt ooit het woord koffiedik? Is het niet koffieprut? Of grut? Shit, ik kan niet eens op het juiste woord komen. Hè ja, ik ben opnieuw op mijn positieve Evelinda-weg, dat het voelt goed zeg. Fijn dit. Leuk dat je tot de laatste zin meeleest, voel jij het ook? Dat ik weer op dreef ben? Jongens, er valt zoveel leuks te vertellen over wat me is overkomen. Maar goed, ik brei er nu een eind aan. Nog al zo'n uitdrukking, klaar met je breisel, dan maak je een eind. Hier nu wel een eind, terwijl ik alleen nog niet 'uitgebreid' ben, maar anders wordt het toch echt te uitgebreid..)  
Tot snel! Met lief liefs voor jou vanuit Frankrijk, vanuit een testweek in een petite maison.. Meer hoor je volgende keer.  :) 

Word lid, hiermee beloon mij & jezelf. Yoors is een platform wat leden punten geeft, welke uitbetaald kunnen worden in euro's. Whoohoo, een stukje onderhoud van 1 stoelpoot!
Promote: support and profit
Support C'est moi, Evelinda :) with a promotion and this post reaches a lot more people. You profit from it by earning 50% of everything this post earns!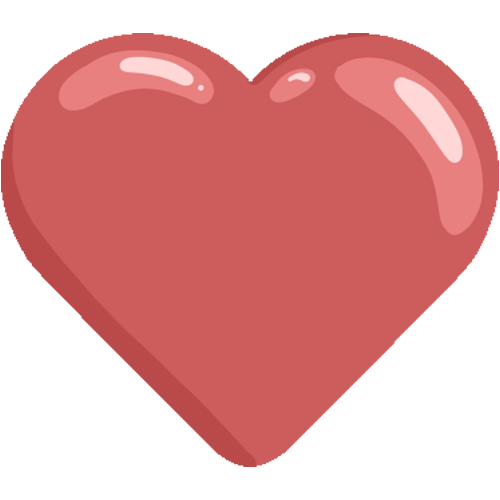 Like it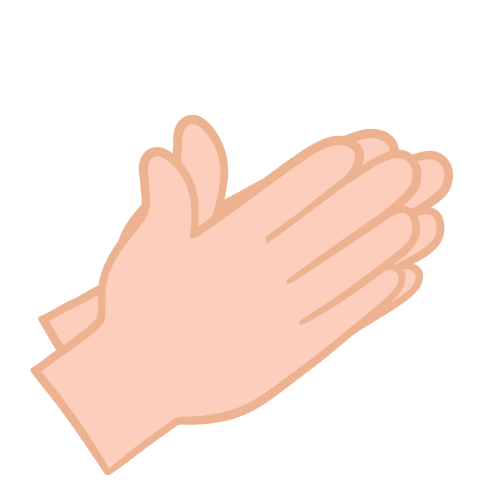 Applause