Gisteren hadden we weer een van onze favoriete simpele maaltijden. Macaroni met Spruiten en Spekjes. Deze is ook prima voor de niet-vegetariër te maken. Je neemt dan simpelweg de gewone (gerookte spekjes).

Je hebt hiervoor nodig:

Macaroni
2 zakjes Spruitjes of 1 diepvriesverpakking van 450 gram
1 bakje Spekjes (in ons geval van Vivera de Plantaardige)
Creme Fraische of Melk
Dana Blue Schimmelkaas ... of een andere kaassoort
Begin met de spekjes te bakken, dit duurt het langst. In het geval van de Vivera Spekjes het best even wat zout toevoegen omdat ze vrij flauw zijn van zichzelf. Als de spekjes een beetje aangebakken zijn gooi je de spruiten bij de spekjes, in een pan spaart weer afwas uit. En dit ga je roerbakken tot de spekjes goed naar je zin zijn en de spruitjes goed gaar zijn, ze mogen een klein beetje lichtbruine kleur krijgen.

De macaroni kook je wederom 2 minuten korter als aangegeven.

Als je de macaroni hebt afgegoten gooi je alles samen in een pan bij elkaar en voegt de creme fraische of melk toe. Daar laat je de gekozen kaas in wegsmelten. Roer alles goed door elkaar.

Op je bord scheppen en eventueel naar smaak wat kruiden toevoegen. Ik had gekozen voor chilipeper en paprikapoeder omdat ik het rood van die kruiden weer goed vond passen bij het groen van de spruiten. Tot slot heb ik er nog wat zelfgemaakt chili-olie overheen gedaan.

En dan smakelijk eten. Simpel te maken, niet heel veel nodig en heerlijk eten!
En tot slot nog een tip!

Wie ook wat vaker vegetarische / veganistische vleesvervangers zou willen eten, maar deze te duur vindt, wat ik heel goed kan begrijpen. Kijk eens naar de aanbiedingen. Deze zijn regelmatig. Wij letten dus zelf altijd heel goed op deze aanbiedingen. En zo hebben we onze vleesvervangers voor veel minder geld ... Onze diepvries wordt tijdens de aanbiedingen goed volgegooid. Een maand of 2 geleden waren de vleesvervangers van Vivera allemaal voor 1 euro per bakje! Wij eten met 2 personen van 1 zo'n bakje. Dus hebben we toen de hele week elke dag vleesvervangers gekocht en zo de diepvries volgegooid. Ook tijdens de aanbieding die vrij kort daarna kwam, 5 euro voor 3 bakjes hebben we nog eens ingeslagen. Dit scheelt enorm veel op onze kosten en we hebben toch wat we willen.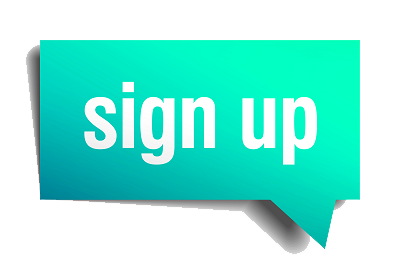 Help mij en jezelf met sparen. Praat mee op Yoors!