Ondanks dat deze "Hoe werkt dat challenge" niet meer actief is, maak ik toch mijn reeks af!!
Daarom vandaag voor jullie mijn laatste deel van "Hoe werkt taartenbakken". Deze staat in het teken van Taartdecoratie. 
Wat is er in deel 3 te lezen?
* Verschillende manieren voor het decoreren/bekleden van taarten.
* Het eind resultaat van mijn Kinderverjaardagtaart.
Taarten decoreren/bekleden... Hoe moet dat?
Er zijn veel verschillende manieren om een taart te bekleden of te decoreren.
In mijn vorige blog heb ik jullie laten zien dat ik de taart altijd afsmeer met een dun laagje crème, ook aan de buitenkant...
Waarom doe ik dit?
Dit zorgt ervoor dat de decoratie/bekleding beter blijft zitten. Je gebruikt het als een soort plaksel.
Vormen van decoreren.
Er zijn verschillende manieren voor het decoreren van een taart.
Je kunt hierbij denken aan het decoreren met:  Marsepein, fondant, crème, chocolade, kleurenspikkels of glittersuiker. Hiervoor zijn tallozen ideeën te vinden op Pintrest!
In alle gevallen bestrijk ik eerst de taart met een dun laagje crème die ik op dat moment ook voor de vulling van de taart gebruikt heb. Hierdoor heb ik een mooie onderlaag waarop ik verder kan bouwen.
Verschil Marsepein/fondant.
Ik hoor jullie al denken, voor de niet taart kenners... wat is nou het verschil tussen die twee.. Ik moet je eerlijk zeggen voordat ik taarten ging bakken wist ik dit ook niet... Zelf vind ik het fijn om met fondant te werken, maar dit is meer een persoonlijke keus.
Fondant: Bestaat uit suiker en is daarom een suikerpaste. Plakt minder vast aan de werkbank of handen alleen als het TE warm wordt.  Fondant is glad en subtiel. Bij fondant is het van belang dat je snel handelt in het bekleden van je taart... Waarom? Omdat fondant van zichzelf uitdroogt/hard wordt. Dit heeft voordelen aangezien je decoraties in de juiste staat blijven, maar ook nadelen dat je hard door moet werken. Wanneer je een taart in 1x wilt bekleden is het daarom van belang dat je de fondant goed kneed, snel uitrolt en over de taart decoreert. Kneed je niet goed of wacht je te lang, dan zullen er schuren in je taartdecoratie ontstaan.
Marsepein: Is ook gemaakt van suiker, maar ook van amandel. Doordat Marsepein een stuk vetter is dan Fondant plakt deze ook vaker aan de handen of aan het werkblad. Is vaak wat grover en korreliger dan fondant. Marsepein droogt niet van zichzelf uit waardoor je een langere periode aan de decoratie kunt werken. Een nadeel hiervan is dat het marsepein niet hard wordt.
Ik vind het altijd leuk om met fondant een taart te bekleden. Hierdoor kun je een taart meer toevoeging geven vind ik persoonlijk. Maar wat ook leuk is, is om bijvoorbeeld met een spuitmondje en een spuitzak crème bloemen te spuiten over een taart heen als decoratie of strepen te maken met verschillende kleuren crème.  Hiervoor gebruik ik dan eigenlijk altijd Enchanted.
Afronding van mijn gemaakte verjaardagstaart voor een kinderfeestje
Zoals jullie weten ben ik bezig geweest met het maken van een taart voor een kinderverjaardag!!
Nu kan ik jullie het thema wel verklappen... Het thema waarin ik een taart opdracht had was het thema Bumba
Ik zal jullie in stapjes laten zien hoe ik de bekleding heb aangepakt.  
Bekleding van de taart:
Ik heb ervoor gekozen om met fondant te gaan werken in de kleur wit. Ik heb eerst het fondant uitgerold. Daarna heb ik er een structuurmat opgelegd en het stuk fondant (met de structuurmat erop) opnieuw uitgerold. Hierna heb ik rondjes uit het stuk fondant gestoken. Vervolgens heb ik de rondjes op de taart geplakt. 

Decoratie van de taart:
Ik heb ervoor gekozen om Bumba bovenop de taart te maken. Ik heb dit gedaan door een Bumba plaatje uit te printen en hiervan losse stukjes te knippen. Vervolgens heb ik deze stukjes uit het fondant gesneden. Verder heb ik vlaggetjes gemaakt, vlinders uitgestoken en de naam van degene van wie de taart is hierin verwerkt!
Owja en suikerballetjes verwerkt in de taart.
Entoen..... was de taart klaar :) 

Ik hoor graag wat jullie van mijn taart vinden :)

Hieronder kunnen je vrienden zich aanmelden. Jullie krijgen beiden gelijk een beloning van 125 Yp. Je kunt het helemaal bewerken en op maat maken.Weghalen is ook heel eenvoudig met het rode kruisje als je er met je muis op gaat staan.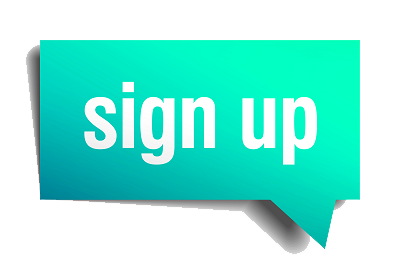 Word lid en beloon de maker en jezelf!