WHAT IS ALOE VERA?
The aloe family of plants includes over 200 varieties. Of these, it is the Aloe barbadensis miller (Aloe vera) that has been of most use to man. It looks like a cactus but is in fact a member of the lily family.
A succulent plant with thick fleshy leaves which conceal an inner gel, it has been used for centuries to maintain health and enhance beauty. Flourishing in warm, dry climates, both the Greeks and the Egyptians valued it highly.
No one quite knows why aloe is as beneficial as it is, but it may be the balance of nutrients as much as the nutrients themselves. It contains over 75 substances which meet the body's needs in maintaining health and vitality.
DRINKING GELS
Aloe Vera Gel
Aloe vera drinks are liquid dietary foods consisting of the stabilized inner leaf gel of the plant which contains over 75 known nutrients, in a natural balance that helps to maintain all the signs of a healthy animal. Suitable for all, the liquids are readily absorbed into normal feeds, although some animals prefer them in their water. The drinks maintain a healthy appetite, suppleness of joints and energy levels. Aloe vera also has a soothing effect.
Forever Freedom
Forever Freedom contains naturally occurring glucosamine sulphate, chondroitin sulphate and methylsulphonylmethane (MSM), which arenatural elements shown to maintain healthy joint function and flexibility. This is a fast acting and unique formulation.
TOPICAL PRODUCTS
Aloe Hand & Face Soap
Rich in soothing Aloe vera, this gentle formula is excellent for bathing small or large animals. Equally suited to removing mud after a country walk or cleaning delicate skin types prior to applying other products, our soap will clean without irritation. It comes complete with a handy pump top that makes for easy bathing, whether the family pet or a top show breed!
Veterinary spray
Formulated in a base of stabilized Aloe vera gel, the veterinary spray contains Allantoin and eleven exclusive plant extracts. With a convenient nozzle applicator, this liquid can be sprayed directly onto tender areas of your animal to soothe or to cleanse before dressing. Veterinary spray can also be sprayed onto animal coats after bathing, for extra shine and condition.
Aloe Vera Gelly
Can be used as a topical preparation to calm irritated skin and help reduce scar formation. It is a thick gel with antibacterial properties, which lubricates and soothes tissue in sensitive areas. The Gelly is easily absorbed by the skin.
Aloe Propolis Crème
One of our most popular products for humans, this rich soothing cream is equally beneficial for animals. Propolis is a natural agent used by bees to maintain the health of the hive. By combining aloe with bee propolis, we have created a world-class product that not only soothes, but moisturizes while it works.
Aloe Heat Lotion
Aloe vera in a heat producing formulation which encourages blood supply to an area. Particularly useful for its soothing action on joints, ligaments and muscles. In animals it is essential that it is applied directly to the skin and not onto the hair.
Aloe Jojoba Shampoo
Aloe vera makes this a mild, but deep cleansing shampoo. Combined with the moisturizing and conditioning properties of jojoba oil, it will leave your animals' coats, manes and tails tangle-free and shining with health.
Forever Bright Tooth gel
Well-liked by our human customers, this high-in-aloe, refreshing tooth gel is ideal for your pet's teeth too. Reducing the build-up of plaque and tartar on the teeth, while gently soothing the gum areas, it has a low-abrasiveness factor and leaves teeth sparkling clean.
Hieronder kunnen je vrienden zich aanmelden. Jullie krijgen beiden gelijk een beloning van 125 Yp. Je kunt het helemaal bewerken en op maat maken. Weghalen is ook heel eenvoudig met het rode kruisje als je er met je muis op gaat staan.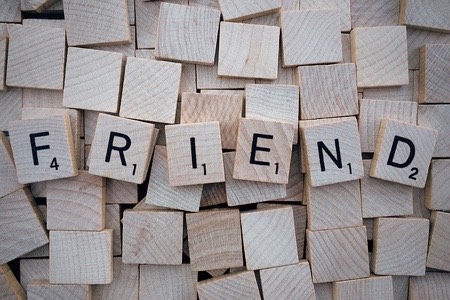 Beloon de maker en jezelf
Word gratis lid.