De bitcoin hype is helemaal op zijn hoogtepunt deze week. Vandaag tikte de bitcoin de 15.000 aan. Dat was wil zeggen dat als je een paar jaar geleden 1 bitcoin kocht voor 1 dollar, deze zelfde dollar vandaag 15.000 dollar waard is. Niemand van de normale mens kan momenteel een bitcoin aanschaffen, maar je kan ook stukjes kopen ervan. Of in dit geval, gratis krijgen alleen maar door te klikken. Hopelijk stijgt de bitcoin verder door en dan zijn je kleine stukjes vanzelf meer waard!
Nu zijn er hoop sites waar je gratis Bitcoin kan verdienen. Eentje ervan is moonbit.co.in . Komt dit adres je bekend voor? Ja inderdaad ik schreef laatst al een blog waar je gratis Dash (een andere soort cryptocurrency) kon verdienen alleen maar door te klikken.
Ik ben de Moondash fontein nu een week of 2 aan het proberen en het werkt goed. Nu kwam ik ineens een bitcoin fontein tegen, en ik dacht deze ga ik ook eens proberen
Hoe werkt deze fontein dan?

Fonteinen werken doordat je dagelijks naar de site gaat en klikt om je gratis Bitcoin op te halen. De paginas hangen vol met advertenties, maar daar kan je opzich prima omheen klikken. Elke 5 minuten kun je klikken, en zul je een mini beetje Bitcoin ontvangen. Elke dag die je aansluitend terugkomt, krijg je een extra % bonus. Dus op dag 1 1% bonus, op dag 2 krijg je 2% bonus enzovoort! Vergeet je een dag, begin je weer bij 1%. Ook krijg je extra bonus door andere mensen aan te dragen met een link. Hoe meer mensen: hoe meer bonus. Alleen leg je zelf niks in, dus je kan ook niks kwijtraken, alleen maar opbouwen.
Wat moet ik doen dan om te beginnen??? 

Eigenlijk is het best makkelijk. Klik op deze link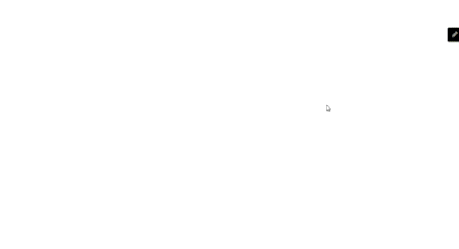 Heb je de smaak te pakken en wil je nog meer klikken???

Er zijn nog meer fonteinen waar je elke dag kan klikken. Je geclaimde stukjes cryptocurrency komen allemaal uit in dezelfe Coinpot portemonnee. Hier kun je ze ook kosteloos met elkaar ruilen. Komen ze dan he!
Je begint dus met niks, en je hoeft niks in te leggen, alleen maar je een paar seconden van je leven elke dag. Ga mee in de bitcoin hype!