Op de headerfoto zie je een flinke stapel diskettes. 
Diskettes waren magnetische geheugendragers voor in je computer, de opvolger van de wat grotere floppy-disk.
In zowel de diskette als de #floppy -disk zit een schijfje dat is bedekt met een magnetische laag, waarop bestanden kunnen worden opgeslagen. De #diskette is de verbeterde uitvoering van de #floppy -disk, met een diameter van 3,5 inch. Het zeer kwetsbare magnetische schijfje zet netjes opgeborgen in een kunststof hoesje. Aan de diskette zit een metalen strip, die opzij beweegt als je de diskette in het diskettestation stopt. Hierdoor komt het schijfje vrij te liggen en kunnen de gegevens gelezen of geschreven worden.
Diskettes worden bijna niet meer gebruikt. De computers van tegenwoordig worden al lang niet meer uitgerust met een #diskettestation , maar er bestaan wel varianten die je op een USB-poort kunt aansluiten. De reden van het in onbruik raken van diskettes zit in de capaciteit, die naar moderne maatstaven hopeloos te kort schiet.

Op een diskette kon je ofwel 720 Kb (kilobyte) ofwel 1,44 Mb (megabyte) kwijt. Dat hing ervan af of diskette Double Density was of High Density.  Uiterlijk is er maar weinig verschil tussen een HD- of een DD-diskette. Een HD-diskette heeft een HD-logo, en bovendien een  vierkant gaatje, rechts onderin. 

Tegenwoordig meten we de capaciteit van opslagmedia niet meer in kilobytes (=1000 bytes) of megabytes (=1000 kilobytes), maar in gigabytes (= 1000 megabyte) of zelfs in terabytes (1000 gigabyte). 

Voor het gemak tel ik hier met '1000', en niet met het correctere '1024'.
Voor 1 Gigabyte zou je zo'n 700 diskettes nodig hebben.
De hele stapel diskettes op de foto hiernaast neemt tegenwoordig maar een klein deel van de ruimte in van een micro-sd kaartje, zo'n kaartje dat je op je vingernagel kunt leggen....  
Op een micro-sd kaartje kun je tegenwoordig al snel 8 Gb, 16 Gb kwijt, en je hebt ze al waar 128 Gb op kan.
 Tel maar eens uit.....Vul je één kubieke meter met  double-sided high density diskettes, dan kun je in totaal iets meer dan 43 Gb kwijt.  Ofwel: voor de capaciteit een micro-sd-kaartje van 128 Gb, dat je op de nagel van je pink kunt leggen, had je drie kubieke meter diskettes nodig ...
(c) 2017-2018 Hans van Gemert

Afbeelding: eigen foto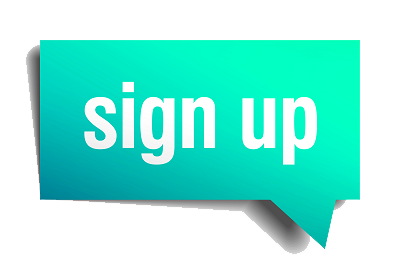 Word lid en beloon de maker en jezelf!