De laatste dag van de maand en de laatste maand van het jaar staat op het punt te beginnen! Een maand vol gezelligheid en bij ons vol cadeautjes. Maar ook de maand van het aftellen tot het nieuwe jaar.
De kids hebben dat niet zo heel erg door, die denken momenteel alleen maar aan pakjesavond en het aftellen tot pakjesavond. Daarna zullen ze uitkijken naar Kerstmis en dan naar de verjaardagen van beide in januari. De jaarwisseling vinden ze niet echt belangrijk. Toch vind ik het wel leuk om af te tellen naar het nieuwe jaar door middel van een adventskalender. En tegenwoordig maken ze, ze in allerlei verschillende soorten (en maten). Hieronder vind je de leukste:
1) Lego Friends Adventskalender
Lego heeft een leuke dorp waar verschillende meiden wonen: Lego Friends. Zij hebben twee leuke kalenders. In deze adventskalender zitten leuke diertjes, wat kleine bouwsels en poppetje Stephanie. Veel moois in deze adventskalender! Ook is er van Lego Friends een grotere adventskalender te koop met twee poppetjes en te bouwen onderdelen. Die vind je hier.
Voor een adventskalender met een kerstman, ijshockeyers en andere leuke setjes te bouwen is Lego City Adventskalender ook een leuke kalender. Net als de kalenders van Lego Friends iedere dag een poppetje, een diertje of iets te bouwen. Super leuk!
3) Playmobil Adventskalenders
Playmobil heeft diverse leuke adventskalenders te koop. Hieronder staan er een aantal opgesomd:
- Paardrijclub;
- Top Agents.
4) Hot Wheels Adventskalender
Auto fans in huis? Dan is deze Hot Wheels adventskalender de juiste keuze! In de kalender zitten leuke auto's en andere accessoires voor veel speelplezier.
5) Schleich Wild Life Adventskalender
Een dierenfan in huis? Dan zit je zeker met de Schleich Wild Life kalender goed. Ook heeft Schleich nog andere adventskalenders, maar deze vonden wij de leukste variant.
Kopen jullie wel eens een adventskalender? Is dit dat een kalender met speelgoed of met snoepgoed. Hebben jullie nog andere leuke aanraders?
*affiliate link in deze blog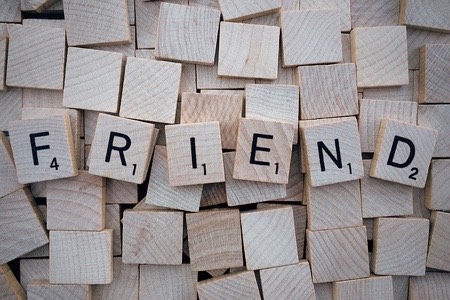 Beloon de maker en jezelf
Word gratis lid.