Karnemelk is een mager zuivelproduct en staat in de Schijf van Vijf. Wat is er zo gezond aan? De interessantste resultaten uit wetenschappelijk onderzoek.
Karnemelk verlaagt je cholesterol- en vetgehalte
Een verhoogd cholesterolgehalte, vetgehalte (triglyceriden) en/of bloeddruk vergroot het risico op hart- en vaatziekten. Ter preventie of behandeling van een verhoogd cholesterol- en vetgehalte en/of bloeddruk wordt onder andere aanbevolen om dagelijks niet te veel (verzadigd) vet met de voeding binnen te krijgen.
Zowel de traditioneel gekarnde boerenkarnemelk als de moderne karnemelk zijn gezonde, magere zuiveldranken en passen daarom in een gezond voedingspatroon.
Van de traditioneel gekarnde boerenkarnemelk wordt zelfs gedacht dat deze nog extra gezondheidsvoordelen oplevert.
Tijdens het karnen komen er relatief veel kapotte, lege vetcelwanden in de karnemelk terecht (niet te verwarren met de vetdeeltjes die de boter vormen). Aan deze vetcelwanden - rijk aan fosfolipiden, eiwitten en enzymen - worden de extra gezondheidsvoordelen van gekarnde karnemelk toegeschreven.
Uit wetenschappelijk onderzoek kan voorzichtig gesuggereerd worden dat het drinken van een klein beetje (45 gram) gekarnde karnemelk per dag leidt tot verbeterde cholesterol- en vetgehalten en een lagere bloeddruk ten opzichte van een placebo-zuiveldrankje. Dit effect zou groter zijn bij mensen met verhoogde bloedwaarden dan bij mensen met een gezonde bloedwaarden.
Het drinken van moderne karnemelk (gemaakt van magere melk) leidt niet tot extra verbeterde cholesterol- en vetgehalten en een extra verbeterde bloeddruk. Waarschijnlijk komt dit doordat deze karnemelk anders geproduceerd is en daardoor geen vetcelwanden bevat.
Voorzichtigheid is echter geboden, want er is meer wetenschappelijk onderzoek nodig om hier conclusies aan te kunnen verbinden.
Karnemelk verkleint je risico op darmkanker
Het dagelijks eten en/of drinken van 400 milliliter zuivelproducten verkleint het risico op het ontstaan van darmkanker met ongeveer 15 procent.
Daarnaast wordt er beweerd dat het drinken van karnemelk het risico op borstkanker verkleint. Het Wereld Kanker Onderzoek Fonds (WKOF) heeft echter veel wetenschappelijk onderzoek getoetst en op basis daarvan geconcludeerd dat het bewijs daarvoor flinterdun is.
Toch kan het drinken van karnemelk wel indirect het risico op het ontstaan van borstkanker verkleinen. Karnemelk levert namelijk gezonde voedingsstoffen en kan bijdragen aan een gezond gewicht.
Zorgt voor een gezonde darmflora
Gefermenteerde zuivelproducten zoals karnemelk bevatten melkzuurbacteriën en andere probiotische bacteriën. Voorbeelden zijn: Lactobacillus en Bifidobacterium. Deze melkzuurbacteriën hebben een gunstig effect op de darmbacteriën. De darmbacteriën zijn onmisbaar voor de vertering van ons voedsel, kunnen ontstekingswaarden verlagen en mogelijk beschermen tegen darmziekten.
In 1908 won de Rus Eli Metchnikoff de Nobelprijs voor de Fysiologie of Geneeskunde, omdat hij toen al door had dat gefermenteerde melkproducten, en probiotica, van groot belang zijn voor onze (darm)gezondheid. Dit werd later pas serieus genomen.
Karnemelk en lactose- intolerantie
Sommige mensen kunnen lactose oftewel melksuiker uit zuivelproducten niet goed verdragen. Dit wordt ook wel lactose-intolerantie genoemd. Lactose komt voor in alle bekende zuivelproducten. Zure, gefermenteerde melkproducten (zoals yoghurt en karnemelk) worden over het algemeen beter verdragen dan gewone, zoete melk. Zure melkproducten hebben namelijk een lager lactosegehalte, doordat een deel van de lactose al is verteerd door de melkzuurbacteriën.
Bovendien hebben zure melkproducten een grote viscositeit en een lage pH, waardoor de maag trager geledigd wordt dan bij gewone, zoete melk.
Het lichaam heeft dan langer de tijd om lactose uit karnemelk te verteren. Voor enkelen kan het drinken van karnemelk alsnog tot klachten leiden. Het is dan beter om karnemelk te vermijden en een alternatief product te gebruiken.
Karnemelk voorkomt blaasontsteking
De darmbacterie Escherichia coli (ook wel: E. coli) vormt één van de risicofactoren voor het krijgen van blaasontsteking. Gefermenteerde zuivelproducten (zoals karnemelk) bevatten melkzuurbacteriën en andere probiotische bacteriën.
Beide hebben een positieve invloed op de darmflora en versterken het immuunsysteem. Bovendien verkleinen probiotica op een veilige manier de kans op een blaasontsteking, doordat zij ervoor zorgen dat E. coli minder goed kan hechten aan de celwand van de urinebuis.
In hoeverre karnemelk ook echt gezien kan worden als hulpmiddel ter preventie of behandeling van blaasontsteking is nog niet duidelijk. Hiervoor is meer wetenschappelijk onderzoek nodig.
Karnemelk zorgt voor een jonge en strakke huid
Zuivelproducten zijn op vele manier in verband gebracht met de gezondheid van de huid. Bij sommige mensen kan het eten en drinken van zuivelproducten acne verergeren. Andersom bevatten zuivelproducten gezonde voedingsstoffen, welke ook een positieve invloed op de huid kunnen hebben. Zo wordt melkzuur in gefermenteerde zuivelproducten al jaren gebruikt tegen een zonverbrande huid en hyperpigmentatie. Ook hebben gefermenteerde zuivelproducten een positief effect op de darmflora , wat ontstekingen van de huid kunnen beïnvloeden.
Een wetenschappelijk onderzoek dat in 2015 uitgevoerd is in Japan laat zien dat essentiële fosfolipiden (ook gevonden in karnemelk) de elasticiteit en vochtigheid van de huid kunnen verbeteren. Ook zou het rimpels kunnen verminderen. Tijdens dit onderzoek werd echter gebruikgemaakt van hoge doseringen, waar met karnemelk niet tegenop te drinken is.
Verder is het nog niet bekend of het beter is om gefermenteerde zuivelproducten te consumeren of ze direct met een wattenschijfje op de huid aan te brengen. Meer wetenschappelijk onderzoek is nodig om hier iets over te kunnen zeggen.
Conclusie
Karnemelk kan het risico op het ontstaan van hart- en vaatziekten en kanker verkleinen. Bovendien zijn er aanwijzingen dat karnemelk positieve effecten heeft op de darmflora en het immuunsysteem. Dus, zolang je geen (ernstige) lactose-intolerantie hebt: karnemelk is goed voor elk.
Wil jij ook graag een eigen GRATIS blog en geld verdienen ? 
Dat kan gemakkelijk door je HIER GRATIS aan te melden. Je kunt dan ONMIDDELLIJK publiceren én geld verdienen!
Meer gezonde voedingstips en aangepaste recepten vind je op mijn website
Leefnugezonder
Promote: support and profit
Support leefnugezonder with a promotion and this post reaches a lot more people. You profit from it by earning 50% of everything this post earns!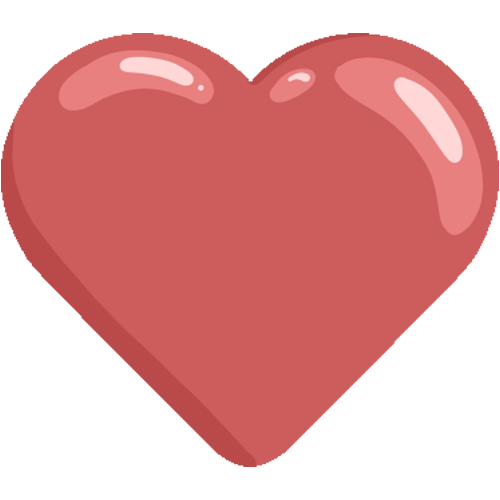 Like it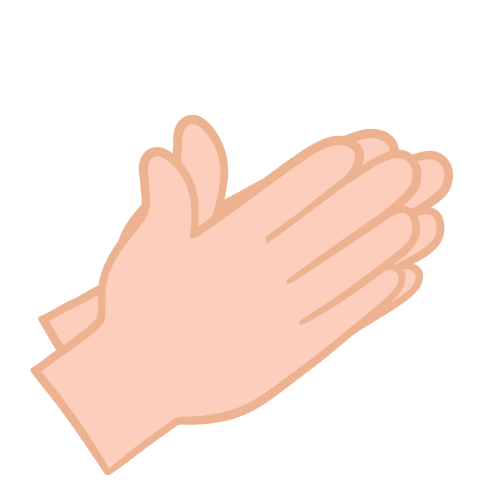 Applause