The recipe for M&M's is relatively simple: a peanut soaked in chocolate, then in a layer of sugar and finally tinted with a food dye.
But what are these different food colors in M&M's and what risks can they pose for consumers?

The red

The red color is made of carminic acid (E120).
This dye is synthesized or made from crushed insects (wollice).

This toxic substance can cause various symptoms, such as: asthma, hyperactivity in children, hives, eczema and insomnia.
The yellow
For the yellow colour, M&M's used E110, sun-yellow, a very toxic dye that is banned in Norway and Finland, for example.
Fortunately, M&M's has replaced this dye with curcumin, a natural dye that is harmless.

Blue
The blue color is obtained with the dye brilliant blue (E133).
This substance is banned in several EU countries, including Belgium.
In the Netherlands, this substance is still allowed.
Consumption of this substance can entail various health hazards: allergies, hyperactivity, asthma.
Therefore, its consumption is strongly discouraged and especially for children.

Tan
To get the brown color simply mix blue and yellow and add a lot of red.


The orange
The orange color is a mixture of red and yellow.

But in more and more EU countries, M&M's are more often using beta-carotene (E160a) to obtain the orange color.
Beta-carotene is a safe natural dye.
Green
The green finally is a mixture of blue and yellow
Nanoparticles

To further attach the various dyes, the soft shell of the M&M also contains a white dye titanium dioxide (E171).
Chemically, this is the combination of 2 oxygen atoms with titanium.

Titanium dioxide is dangerous and probably carcinogenic.

Titanium dioxide can also be produced in the form of nanoparticles.
Numerous studies highlight the impact of nanoparticles on our health.
Hence the warning of national food agencies to be cautious about the use of nanotechnologies and/or nanoparticles in human and animal food.

Nanoparticles are alien to our bodies.
Because of their small size, they easily get through our stomach and intestines and can thus spread smoothly through the blood throughout our body.

Eventually, they can accumulate in certain organs such as the liver, spleen, stomach, lungs and brain.
Bio
For the time being, there is no food label indicating the presence of nanoparticles in the diet.

So to make sure that there are no nanoparticles in your food, it has been hit to consume as many short chain bionutrition as possible!
source: fr.openfoodfacts.org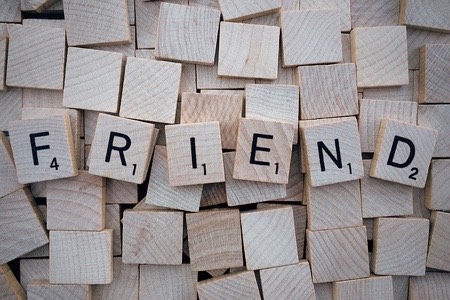 If you liked it or useful, share it with your friends, they will appreciate it.
Thanks for reading.
Become a free and non-committal member to be rewarded for reading.
Sign up now via the link below and receive 125 yp