Gefrituurde pompoen - of courgettebloemen... Ik had er al vaak over gelezen, maar het nooit echt durven proberen. Ik kan niet echt zeggen waarom.
Tot ik vorige week moest improviseren: ik was namelijk vergeten boodschappen te doen die ochtend en hier in de buurt is op zondagnamiddag geen enkele winkel open.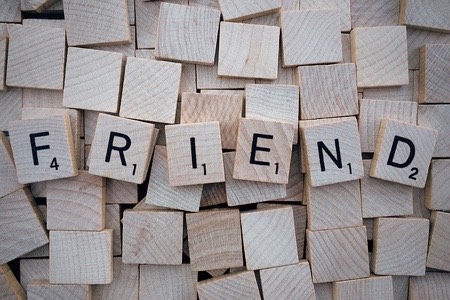 Nog Geen Lid Van Yoo.rs?
Meld je nu gratis aan en verdien geld met bloggen, commentaren geven en delen
PompoenBloemen Genoeg
Ik heb wel een grote moestuin, maar doordat ik bij het zaaien en planten nogal impulsief te werk was gegaan, was er geen enkel 'plukbaar' gewas voorhanden. 
Alle bladgroenten waren op dat moment  nog te jong om te oogsten, en de vruchten van de courgette-, pompoen- en komkommerplanten moesten nog verder rijpen.
Aangezien er aan de pompoenplant  wel ontzettend veel bloemen groeiden besloot ik dat het tijd was om me eindelijk aan dat experiment te wagen.
Het Resultaat
Dus plukte ik  die middag enkele van de mooiste bloemen en bewaarde ze in de koelkast tussen wat vochtig keukenpapier, terwijl ik online op zoek ging naar duidelijke instructies. Gelukkig had ik die snel gevonden en tot mijn grote vreugde was het helemaal geen ingewikkeld recept.
En het resultaat?
Dat was héérlijk!
Zo lekker dat ik me nog steeds afvraag waarom ik het nooit eerder heb geprobeerd...
Probeer het ook een keer! Je vindt het recept hieronder.

---
Bezoek Mijn Website
Op MoestuinMomenten vind je al mijn ervaringen, tips en ontdekkingen als beginnende moestuinier.
---
Knip enkele mannelijke bloemen van je courgette- of pompoenplant af. 
(Mannelijke bloemen zitten op een steeltje, vrouwelijke bloemen op een vrucht(beginsel))

Maak ze schoon, zonder teveel water te gebruiken of de bloemen te kneuzen.

Haal voorzichtig de stampers uit de bloemen.

Maak een luchtig en vrij lopend deeg: meng hiervoor enkele eetlepels bloem met wat bruiswater. Breng op smaak met peper en zout. (Je kan eventueel ook extra kruiden aan toevoegen.)
Verhit wat olie in een pan om de bloemen in te frituren. Je kan natuurlijk ook een frietketel gebruiken.
Dompel de bloemen in het deeg, en laat ze even uitlekken.
Frituur ze in de hete olie.
That's it.
Zo makkelijk en overheerlijk! 

Geprobeerd? Laat me weten wat je ervan vond...