De mopperende Moppereend stopt vast met mopperen, als hij deze strijkkraal projectjes ziet! De strijkpatronen zijn gratis hieronder te vinden en hiermee kunnen de wat grotere kinderen de eend, de hond, het konijn en het varken maken uit het leuke prentenboek Moppereend (Joyce Dunbar/Petr Horácek).
Heb jij wel eens iets met strijkkralen gemaakt? Dan weet je hoe het werkt: Leg de kralen op het het legbordje, is je figuur klaar dan leg je er strijkpapier (of gewoon bakpapier) over, even laten strijken (door een volwassenen) en de kraaltjes zijn aan elkaar gesmolten!
Geïnspireerd door dit leuke prentenboek wilden de oudste kinderen ook een knutsel maken die bij het thema Moppereend passen, maar het mocht niet te kinderachtig zijn. Daarom zijn hier 4 patronen gemaakt, die best wel een beetje moeilijk zijn. maar is het strijkwerkje af, dan heb je ook iets leuks! Je zou de figuren op een transparant sheet kunnen plakken, en die als deur- of raamhanger op kunnen hangen! Maar dat is maar 1 van de vele mogelijkheden.
Het boek Moppereend (Lemniscaat B.V. uitgeverij) gaat over mopperige Eend. Haar vijver is opgedroogd en er is niemand die met haar wil spelen. Tenminste... dat vindt zij. Want ze wil niet gaten graven met hond. Niet met Varken in de modderpoel. Niet kraaien met Haan. Niet soezen met Schildpad. Niet een lekker hapje eten met Geit. Er is een wolkje dat haar achtervolgt.
Hoe dat verder gaat, kan je in het boek lezen!
Hieronder vind je de gratis strijkpatronen. Het formaat legbord dat je er voor gebruikt 14,5 x 14,5cm en het heeft 29 x 29 pinnetjes. Door te tellen en te kijken leg je de kraaltjes precies zoals het voorbeeld. Heb je transparante (doorzichtige) legbordjes? Dan is het makkelijker! Leg dan het voorbeeld ONDER je legbordje en je ziet er precies doorheen welke kleuren waar gelegd moeten worden.
De symbolen van de kleuren zijn PRECIES HETZELFDE zoals in de officiële strijkkralenboekjes van HAMA iNSPIRATIONS zijn aangegeven. Handig!
Extra erbij gezet is de nummering. Handig bij een witte ondoorzichtige onderplaat, plak er een patroon met nummertjes onder zodat de nummering aan de zijkanten uitsteekt.
Let erop, dat je de nek van de eend goed strijkt, de nek is nogal kwetsbaar. De gemiddelde tijd is een halve minuut, maar dat verschilt per strijkbout. Over het algemeen is de kraal aan een andere kraal gesmolten als je de kleur door het strijkpapier heen ziet.
Na het strijken (denk aan het strijkpapier ertussen!) haal je voorzichtig stukje voor stukje het strijkpapier eraf. Kom je een kraaltje tegen die nog niet aan elkaar gesmolten is? Vouw dan het papier weer terug en strijk dat gedeelte opnieuw, met de punt van de strijkbout. Trek nooit in een ruk het papier eraf, maar doe het dus voorzichtig en stukje voor stukje.
Het linkeroortje en het achterpootje is wat kwetsbaar (met 1 kraal vast). Er zijn mensen, die de andere kant (de goede kant) ook nog even lichtjes strijken, voor de stevigheid. Denk erom, gebruik altijd het strijkpapier of een stukje gewoon (huishoud)bakpapier tussen de strijkbout en de kraaltjes!
Het varken is het makkelijkste en superstevig. Als je het leuk vindt, kan je hem ook nog in een modderpoel leggen, door bruine kraaltjes als een plas om zijn pootjes te leggen. Daar zal varken vast blij mee zijn!
Voor de eend, de hond én het konijn zijn best wat witte kraaltjes nodig. Het varken is het liefst roze.. Dus heb je nog kraaltjes nodig? Het merk HAMA is iets duurder dan andere merken, maar strijkt écht het fijnst, vinden wij. ( En nee, we hebben geen aandelen bij Hama :))
11/06/2020 Ingestuurd door E. Bunschoten. Zij heeft er een beetje een eigen draai aan gemaakt met de kleur en grootte aangezien ze geen grotere patronen had.
Super goed, gedaan, Zoë! Knap hoor, vooral als je 3 jaar bent!
Moppereend geplakt op een schilderijtje, ingestuurd door Marleen B.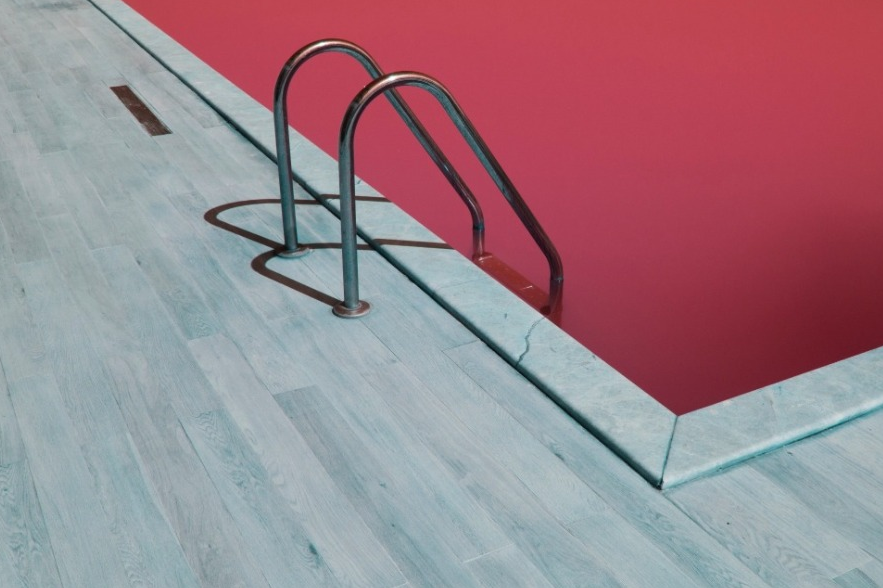 Ook een Moppereend strijkkralen figuurtje gemaakt? Stuur de foto naar ilse@deknutseljuf.nl als hij hier bij geplaatst mag worden!
Let op! Patronen zijn gratis om uit te printen. Het kopiëren van de patronen en op internet zetten (bijv. Pinterest, Facebook, Instagram, etc) is niet toegestaan! Het delen van deze paginalink mag natuurlijk wél! 
Meer Moppereend knutsels en inspiraties zien? Kijk dan op de website van Crea met Kids!