Terwijl er op menig social-media-kanaal hele discussies aan de gang zijn over of de kerstboom, wel of niet, nog mag blijven staan. Er ondertussen ook al verwarring bestaat over wanneer Verloren maandag nu precies valt, we blauwe maandag ook nog moeten proberen doorstaan en er al mensen zijn die zich zorgen maken over de aankomende Valentijn, ga ik aan de slag met bladerdeeg en een muntstukje. Ja ja... je hebt het goed gelezen... 6 januari, is het namelijk Driekoningen en daar hoort een driekoningentaart bij. Deze traditionele taart bestaat normaal uit bladerdeeg en frangipane  en in de taart wordt een boon, een porseleinen figuurtje of een muntstuk verstopt. Mijn dochter en ikzelf eten echter niet graag frangipane dus ik maak er een andere bladerdeegtaart van.
Wat heb je hiervoor nodig?

Kant en klaar bladerdeeg ( bodem en deksel)
Mascarpone (250g)
Krieken (1 bokaal)
Suiker (2 eetlepels)
Eieren (2 stuks)
En natuurlijk een muntstuk (denk eraan om dit heel goed af te wassen voor je het in de taart stopt)
Een oven
Een bakvorm
Een mixer om eiwitten stijf te kloppen
Kommen om alles in te mixen
Een vork en een spatel
Hoe ga je te werk?
Leg de bladerdeeg met bakpapier in de bakvorm...
Prik met een vork gaatjes in de bodem... 

Splits de eieren...
Meng de suiker en de eierdooiers door elkaar... 
Klop dit op tot een luchtig schuimend mengsel...
Meng hier de mascarpone door...
Klop het eiwit stijf met de mixer...
Spatel het opgeklopte eiwit onder de mascarponecrème...
Vul de taartbodem met de crème...
Scheid de krieken van hun sap (dit sap kan je nog in een smoothie gebruiken, in water doen om smaakjeswater te maken of invriezen in ijsblokjes om later te gebruiken).
Leg de krieken mooi verdeeld op de mascarponecrème...
Vergeet niet om je muntstuk ergens in de taart te verstoppen.
Dek de taart af met een tweede vel bladerdeeg... (zonder het bakpapier!!!)
Snij de rand van het bladerdeeg dat teveel is weg...
Plooi de rand van de bodem over de bovenste rand naar binnen zodat je taart volledig gesloten is.
Druk deze rand aan zodat hij niet openbarst in de oven.
Maak in het midden van de taart een kruisje of gaatje, anders zal je taart openbarsten.
Bak de taart 30 minuten in een voorverwarmde oven van 200°C
Versier ze na het afkoelen met een kroontje
Smakelijk...
Wie het muntstuk in zijn of haar taartstuk vindt, is de hele dag koning of koningin...
Hoe dat dan mag ingevuld worden, bespreek je best vooraf.
Veel plezier...
Meer recepten lezen van Mevrouw Stip kan hier: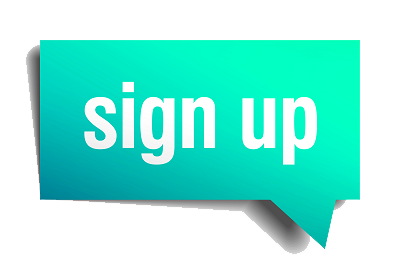 Zelf ook aan de slag gaan? Meld je aan...
Promote: support and profit
Support Mevrouw Stip... with a promotion and this post reaches a lot more people. You profit from it by earning 50% of everything this post earns!
Jolly
Decorated
Glowing
Valuable