Sometimes after watching a movie you get too excited and probably think I can also make it to the end. Rush being a finely crafted sports drama gives you that kind of excitement and thrill.
Based on a true story Rush is a film on Formula One racing, popularly known as F1. The film focuses on the rivalry between Niki Lauda and James Hunt.
The two drivers were best known for their 1976 World Championship.Director Ron Howard has made a perfect action sports drama movie.
The real-life rivalry between the two men showed the world what it really takes to be the best in the world, to be a World Champion. Rush offers some of the best racing scenes in the history of cinema.
These scenes feel more than real mainly because of racing tracks and cars. Screenwriter Peter Morgan ensured that Hemsworth looks the same as Hunt so the film also has some sexual content to make people aware of his flamboyant and charming personality.
Maybe you would want to avoid this movie with your family. After watching the trailer, Rush sounds like a bit Hollywood-type movie but believe me, give this movie a shot. You'll end up knowing a little bit more about the Grand Prix and of course these two legends.
It was the Glamorous golden age of Grand Prix when technology was not the only deciding factor in F1 racing. The film portrayed many exhilarating race sequences which look quite real and happened in real life.
All the movies which are based on real-life suddenly become more interesting. Director Ron Howard made a brilliant move by making a movie on Formula One World Championship and that too a rivalry story.
You can just imagine how exciting Rush is for that generation who used to watch these races live.Rush movie will definitely build your interest in F1 racing.
The editor of the movie Mike Hill has done many films with Ron Howard, for the film Rush they won BAFTA Award in 2013.
Ron Howard has made some of the most complex movies like The Da Vinci Code, Inferno and Angles and Demons based on Dan Brown's novel.
Also films like The beautiful mind and Apollo 13. By this, you can understand that director Howard likes to work with different genres.

F1 also known as Formula One is the highest international racing platform in the world. The championship takes place on multiple Grands Prix official tracks and sometimes public roads.
Each Formula One driver holds a super licence given only by FIA. Lewis Hamilton holds the record for the most number of race wins in F1 with 103 wins followed by Micheal Schumacher with 91 wins.
Formula One is considered one of the most dangerous sports with a death rate of about 3 percent per race. That's why organizations have limited the performance of racing cars in order to lower the risk of accidents.
The movie made everything look real. The takes, cars and even drivers look real as their costume is very accurate. We all think that Hollywood changes the storyline but in this one there are very few changes.
The racing scenes will only make you wonder, how these scenes were filmed.
The review of Rush will be incomplete without mentioning the astounding cast in the movie. Every actor feels right in his place in the film.
I'll take a bit of time to digest the fact that it's not the real James Hunt we are watching, but Chris Hemsworth is playing him in the movie. Hunt has a distinct personality which was tough to play. Hemsworth proved that he's one of the most talented actors in the movie industry.
The same thing happens with Daniel Bruhl. You'll not be able to tell that Daniel brühl is playing Nikki Lauda's role in the film. Daniel brühl's Niki Lauda is more than perfect in the movie.
The talented Spanish German actor has done many strong performances like Frederick Zoller in Inglourious Basterds, Zemo in Captain America Civil War, and Erik Jan in The King's Man.
If Daniel Brühl is in a movie you know you are going to enjoy it. Playing Lauda gave Daniel a chance to prove himself as a capable actor who can pull off anything and everything.
Because to play Lauda was a tough job as he has his own accent and personality. The way he walks and talks is hard to catch and even harder to play on a big screen.
Favino is Gianclaudio Guiseppe 'Clay' Regazzoni in Rush. Clay was in Ferrari then he joined BRM and then he again shifted back to Ferrari. The Swiss driver won 5 Grand Prix between 1970 to 1980.
While Clay was in BRM he met Niki and they became good friends. Clay Regazzoni adds another layer to the film as the audience got to know one more genius F1 driver.
Favino's acting as Clay was convincing and natural. The performance of all the actors makes the film so gripping that you just can't stop watching the film once you've started.
Thomas Alexander Fermor Hesketh is a UK politician and businessman. Played by Christian Mckay in the film Alexander Hesketh was really close to James Hunt's early 70s.
In 1972, he founded Hesketh Racing because he has an interest in Formula One. Hesketh's character is quite important for the film as his chemistry with James Hunt was awesome. It created a better image of James as a person in the viewer's eyes. Hesketh was super supportive and friendly to Hunt.
Hesketh was so much interested in motorsports that he created a motorcycle manufacturing company in 1982 but the company went down shortly after launching the first bike because of several mechanical issues.
Olivia Wilde plays James Hunt's wife Suzy Miller in the movie Rush. The introduction of Suzy Miller was quite fascinating to watch. Hunt is shown practising virtual driving in his imagination and Suzy Miller comes and distracts him.
Suzy Miller was a beautiful British model and dancer. Casting Olivia Wilde to play Suzy was the right choice because both look a lit bit alike. Olivia's character gains interest in F1 as the film moves forward as she watches the race while doing makeup.
The Romanian German actress is nothing but beauty. Alexandra Maria Lara plays Niki Lauda's wife Marlene Lauda. Marlene is shown supportive of Niki Lauda in all situations.
You'll like the scene in which Niki first meets Marlene at a party or I can say while leaving the party. The character development in the movie is awesome as you can probably tell before the scene that Niki Lauda is not a party person.
You just can't miss Natalie Dormer's cameo as nurse Gemma. It seems like Natalie has a cameo with both Captain America and Thor (I know it's a bad joke). Gemma is shown in a relationship with Hunt but as the movie progresses Hunt is shown with many love interests.
James Hunt was confident that he'll be the champion one day. Hunt's charming and handsome personality is shown in the film from the first scene by Chris Hemsworth. James Hunt was born in London on August 29, 1947.
From a very young age, Hunt was involved in many sports he used to play squash and tennis. At one point in the film, Hunt gets angry at a reporter for asking irrelevant questions to Niki Lauda, mainly about his personal relationship with his wife after the accident.
Hunt beating the shit out of the reporter shows his relationship with Lauda. Both were rivals to each other but not enemies. Hunt and Niki Lauda conveyed the true meaning of sportsmanship.
In the German Grand Prix, Niki Lauda had a fatal accident who was winning the Championship at that point. Hunt winning the German Grand Prix changed everything for the Championship while it was just the beginning for James Hunt.
Japanese Grand Prix was the 16th and last race of the Championship held at Fuji Speedway which is located at the foothills of Mount Fuji. The final race was deciding race for Niki Lauda and James Hunt as Lauda was only 3 points ahead of Hunt.
Since the weather condition was wet that day most of the drivers didn't want the race to happen but the organizers gave the green signal. Niki was unhappy with the race because of his previous accident but still, he agreed to race as he believed he would finish the race to win the title except he didn't.
He withdrew from the race in between because he knew it was unsafe in that condition. Hunt wins the world championship after finishing third in the Japanese Grand Prix driving for the McLaren.Hunt's brief drug use was not hidden from the world.
At the age of 45 he suddenly died due to a heart attack, many professionals speculated drug use to be the major reason. After the death, his friend Niki Lauda said that James had the most charismatic personality in Formula One.
Andreas Nikolaus "Niki" Lauda was a Formula One driver who won three World Championship. The Austrian driver was a complete genius as he knew almost everything about the sport including the automobiles.
He had a commercial pilot's license. Being a pilot Lauda liked to fly airplanes as the activity helped him to focus on his F1 racing. Niki was also an Aviation entrepreneur, his companies were Niki Lauda air, Niki and Lauda.
The film shows the journey of Niki Lauda who has big balls as he ditches his wealthy family and business to pursue the love of his life that is racing. The movie also shows disturbing images of Niki in a near-fatal crash. The accident happened at German Grand Prix which was considered the toughest track.
Lauda badly burned face is painful to watch even in the film. Niki Lauda's ex-wife Marlene Lauda helped him to recover from this injury. The movie rightfully portrayed her as a German socialite. While Niki was in the hospital he used to watch Hunt winning all his points. This scene tells us the true nature of a world champion.
Niki Lauda was an advisor for the Ferrari F1 team for years. Ferrari used to rule the championship in Niki's time. Lauda gave everything to the sport and became a three-time champion proving his family wrong. Lauda's relationship with the sport was true and natural and Rush revealed it to the world beautifully.
Well, you all are familiar with Hans Zimmer and his magical music, which brings life to the movies in which it is featured. The name of the film is right, Rush, you'll feel it when Niki Lauda and James Hunt are driving in rain and competing for the World's number one driver.
The music takes the whole movie experience to another level.
After watching the film you can feel that it's a movie to watch on the big screen. The timing of Hans Zimmer's Lost but Won is so perfect that at one point in the film you might get goosebumps watching it. The music's vibe is like the race and the rivalry between the two champions.
Hans Zimmer's soundtrack for Rush is everything the film needs. While listing you'll feel pain and inspiration at the same time. The music elevates the spirit of rivalry between James Hunt and Niki Lauda while watching them racing.
After watching the film you'll not be able to stop yourself to search for the soundtrack on Spotify or Youtube and listen to it repeatedly.
Promote: support and profit
Support Vivek with a promotion and this post reaches a lot more people. You profit from it by earning 50% of everything this post earns!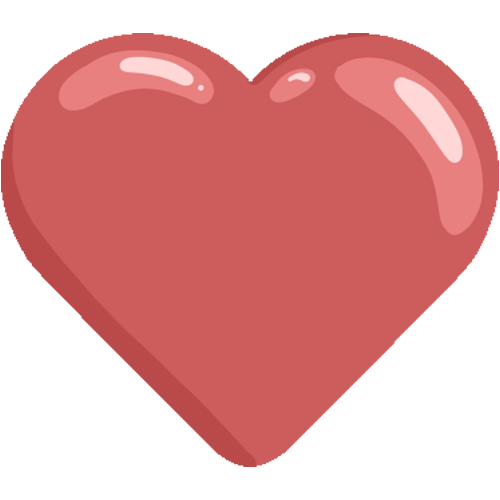 Like it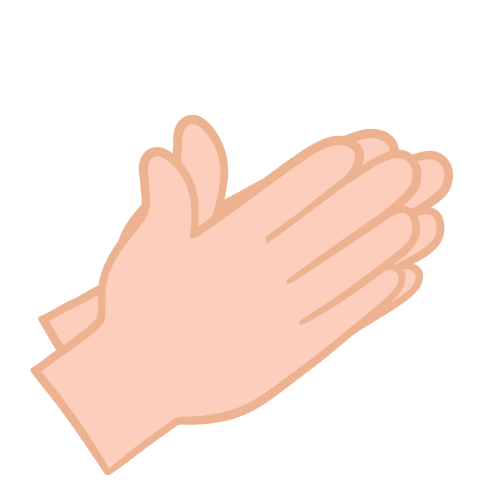 Applause