Sheep are animals with a thick coat of warm wool. This wool gives a lot of heat to the animal. From the wool we make people all kinds of products: sweater, socks, jacket etc.. For children this can also be fun to take a closer look. You see a lot of wool coming off a sheep! That you can do this in practice is also an option. Of course not with real sheep because that is not the intention of course. These sheep are made of cardboard with a plasticized layer. On the sheep comes shaving cream which the children can "shave" off with a cardboard clipper. That has been an activity at the nursery of Ineke van der Linde. Read how it was made?
A nice vlog in which you can see how a sheep is shaved!

Ineke tells:
With the question of my daughter if I could do anything with 2 cardboard boxes of very thick quality, the idea was immediately born to draw sheep. I had to wait and see exactly how big the boxes were. There could also be only 2 sheep from 1 box (2 long sides and 2 short sides).
I wanted to make 4 so that the youngest children in my group who can all stand can also go to work at the same time. I also wanted to make them sustainable, so that I can reuse them myself or use them for charity. For that reason, the sheep are all plasticized with wide transparent adhesive tape that you can also close boxes before shipping.
With all this in mind it also meant that the sheep had to be good in 1x, I didn't have a cardboard left to make 1 again. For that reason I started drawing on the wrong side of the box. So I could easily correct in the drawing before I saw. Once a good sheep saws out, I can make sheep looking left or right.
I have drawn the sheep from the loose wrist, but had a small coloring sheet as an example besides. The coloring page is googled and printed. I started drawing a pencil. Then I redrew it with a marker. Then the sheep are further coloured with Collall's Paintmarkers.
I used the first sheep as a mould for the other 3 sheep. Eventually I have 2 sheep looking to the right and 2 sheep looking to the left. I also thought that the sheep should be easily hanged from something. To do this, the center of gravity had to be determined. For this, a useful trick is. In order to film this, I called for my husband's help.
After this center of gravity was determined I glued a wooden coat hanger on that exact spot by means of a lot of glue from a glue gun. Thus, the bearing capacity is equally well distributed. Then I drew a cardboard clipper on the remaining pieces of cardboard and plasticized it with adhesive tape.
By spraying the sheep with shaving foam I boot the wool after. In the video you can see that I test this mimic shaving at an outside crane above a well. For the children I hang the sheep on a fence and the children all have a container under them, in which they can put the "shaved wool". And if they want to be able to apply the "wool" again on the sheep and shave the sheep a few more times.
Spraying the shaving foam is actually easiest when you spray down. It stays well on the sheep. So you can also inject the sheep first when they are lying on the ground and then hang up.
Here it has already brought a lot of fun and has already been repeated many times.
Tip: Look here for sheep coloring pages to use as an example
Here's some nice inspiration!
Paintmarkers | Collall | Set à 12
This Paintmarker is a liquid opaque water-based chalk pen for decorations on windows, glass, metal, wood, plastic and paper. With the special tip points, lines from 2 to 5 mm are possible. Set à 12 assorted.
Special applications:
The Paintmarker is suitable for children from 3 years old, hobbyists, for home and school. PaintMarkers are suitable for fine decoration work on glass, metal and school/outdoor boards.
Chalkmarkers
Window markers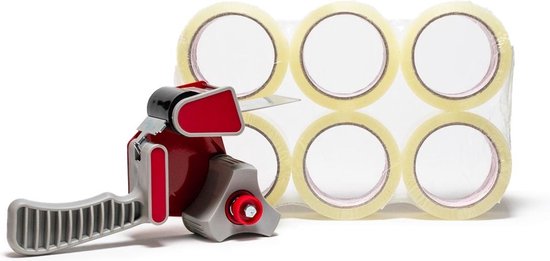 Profipack ACTION: Tape dispenser + 6 rolls of transparent tape
Tape all your boxes easily with this tape dispenser from Profipack. This tape unroller is made of plastic and metal and has a brake to regulate the tension of the tape. The tape dispenser is small in size and light weight, making it very handy. The tape dispenser should not be missing in any warehouse. This value pack contains a tape dispenser and 6 rolls of transparent tape.
Benefits
Has a brake to regulate the tape tension
Easy to use
Advantage pack with 6 rolls of transparent tape
In the packaging
1 tape dispenser + 6 rolls of transparent tape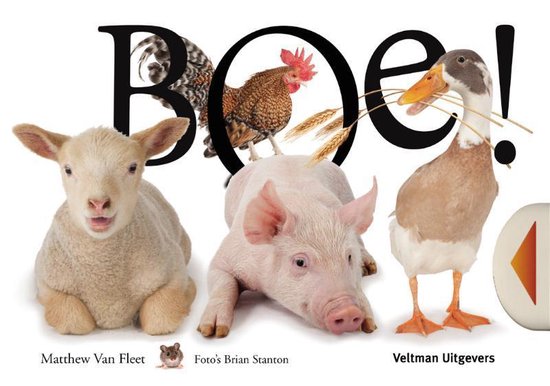 Boo!
This booklet with its clever flaps and tabs and cuddly bellies gives a lot of fun and introduces small children to the habits and sounds of seven different farm animals. They will love to point out and imitate the animals!