Action Movies On Amazon Prime Video
What a ride! Fargo is the kind of movie that will have you on the edge of your seat as soon as the opening credits roll, and keep you there until the end.
Its thriller rating is marvelous, directed by the Coen Brothers, starring Frances McDormand, William H. Macy, and Steve Buscemi.
The plot revolves around an insurance salesman who partners with two criminals in a plot to kidnap his wife for ransom money. This crime story with twists and turns will keep you guessing until the end.
All The Old Knives is a spy thriller that follows two ex-spies as they eat dinner together and reminisce about the old days.
Oliver (Chris Pine) is a CIA officer who has just retired, and Celia (Thandiwe Newton) is an ex-spy whom Oliver had once been in love with. At the beginning of the film, they haven't seen each other in five years.
Over dinner at a fancy restaurant, they reminisce about the old days, which quickly escalates into an interrogation—and you're never quite sure whose side you should be on. Is either of them telling the truth? Or are both of them retelling their past exploits to fit their narratives?
Director Janus Metz does an outstanding job of creating tension through cinematography alone: he uses extreme close-ups and claustrophobic angles to make you feel as if you're being watched by someone or something—you're always looking over your shoulder, never quite sure what's coming next.
The Lost City Of Z offers a cinematic experience that is unique, beautiful, and exceedingly rare in today's Hollywood. By Writer-Director James Gray, he has created an honest-to-God epic film with gorgeous visuals, an intriguing story, and a solid pace that never feels rushed or bogged down.
The Lost City Of Z tells the true story of British explorer Col. Percy Fawcett, who disappeared in 1925 while searching for a mysterious city that he believed to exist in the Amazon. It's a story that's been told before, but never with this level of authenticity and depth.
A terrific performance by Charlie Hunnam as Fawcett and Sienna Miller as his wife Nina, but the real surprise here is Robert Pattinson as Henry Costin, Fawcett's right-hand man. Pattinson captures Costin's offbeat personality perfectly and delivers some of the film's best comic relief.
This is one of the year's best films and should not be missed by adventure fans or anyone looking for a great story told well.
It can be difficult to make a movie about real people and events, especially if the events are recent. If an audience doesn't know who the characters are or what they're talking about, it can be hard for them to follow a movie—and even harder for them to care.
The dialogue is fast-paced, witty and quick-witted, and the actors (Dustin Hoffman and Robert Redford) are both charming and believable as the journalists of The Washington Post who uncovered the scandal that led to President Richard Nixon's resignation. The film got an admirable thriller rating.

The film is based on the 1974 book of the same name by Carl Bernstein and Bob Woodward, two of the reporters who worked on uncovering Watergate.

It has received accolades from The Academy Awards, The Golden Globes, and The New York Film Critics Circle; it won four awards out of eight nominations at Cannes Film Festival; it currently holds a 94% rating on Rotten Tomatoes, and it was selected by Time Magazine as one of "The All-TIME 100 Movies".

I've got one word for Die Hard: yippee-ki-yay!
It doesn't matter what genre you like, you'll love Die Hard. It's a classic that deserves to be remembered as a hero of the thriller genre and also got a great thriller rating. John McTiernan, who directed Predator and The Hunt for Red October, sets the stage for an action-packed journey into the heart and soul of everyman John McClane (played by Bruce Willis).

The movie starts slow, with McClane reuniting with his estranged wife (played by Bonnie Bedelia) at her office Christmas party in LA. But it quickly escalates into excitement when Alan Rickman's Hans Gruber character leads a team of hackers in hijacking the building and taking all of the employees' hostage. They have a plan, but they didn't expect John McClane to be there.

What follows is suspense, thrills, and a real understanding of what it means to be human, all packed into one hard-hitting film that will leave you fascinated and sometimes even laughing out loud.
Thriller Movies On Amazon Prime Video
Writer-director Scott Z. Burns' The Report is a biographical crime drama based on true events that transpired between 2004 and 2009 when the Senate Intelligence Committee investigated the CIA's Detention and Interrogation Program. It is also one of the best films of the year.
Adam Driver gives a terrific performance as Daniel J. Jones, a staffer who works tirelessly to unearth the truth about the detention and interrogation program used by the U.S. government in the aftermath of 9/11.
This truth is hidden in over 6 million pages of documents kept by the CIA themselves, which have been classified for decades or have been destroyed completely—and it's up to Jones to sort through it all and present his findings to Senator Dianne Feinstein (Annette Bening). The Report is among the best movies on Amazon Prime Video.

The Handmaiden is a psychological thriller that will leave you breathless. It's setting alone is enough to keep you on the edge of your seat: 1930s Korea under Japanese colonial rule.
The plot twists and turns as it follows the story of a young woman, Sook-Hee, who is hired by Count Fujiwara as a new handmaiden for a wealthy heiress, Lady Hideko.
She's tasked with convincing Lady Hideko to marry the Count, who plans to steal her inheritance and send her off to an asylum. But when Sook-Hee falls in love with Lady Hideko, she must choose between sharing in Count Fujiwara's scheme or finding a way out for both of them.
The Handmaiden is directed by South Korean filmmaker Park Chan Wook, who has been acclaimed for his unique style and themes of violence and revenge. In this film, he uses his trademark vibrant colours to create stunning visuals that enhance the mood of each scene.

A strong cast includes Kim Min-hee as Lady Hideko and Ha Jung-woo as Count Fujiwara; Cho Jin-Woong is also excellent as Uncle Kouzuki, the owner of the estate where much of the film takes place.

As the name suggests, this thrilling film is about a young woman who goes to a ball. What seems like an innocuous invitation—a note in the mail, date and time scribbled on it—turns out to be much more than that.
This is no ordinary ball, and this is no ordinary invitation. What she finds there will blow your mind. You may have heard of Mélanie Laurent as the director of such films as Now You See Me, Breathe, and The Nightingale.
In her latest movie, The Mad Women's Ball, she combines the best of all these genres into one epic experience that will make you want to run out to see it on opening night. Starring - Lou de Laâge, Mélanie Laurent, Emmanuelle Bercot. Among the best movies in the film industry.
But don't wait too long to get your tickets—the film industry is buzzing with anticipation for this one! It's sure to be one of the year's top flicks.

The General is a film that is not just a film, but an experience.
When watching this movie, it's easy to forget that you're watching anything at all—it feels more like you're there, standing alongside Buster Keaton as he manoeuvres his way from one dangerous situation to another.
The way he moves, the way he charms the audience with his smile and quick wit, the way he interacts with his surroundings—all of these elements immerse you in a world that is historically accurate and unspeakably exciting.
And then there are the stunts. From falling off moving trains to miraculously surviving explosions, this movie has everything a good action flick needs.
What makes it even more impressive is that it was made during a time when stunt doubles were unheard of—the actors in this film really did risk their lives for the sake of the story. The movie has been praised for its innovative stunts and special effects.

The General will keep you laughing and on the edge of your seat from beginning to end. It's an experience you won't want to miss!

Drama Movies on Amazon Prime Video
Lincoln is a striking, emotional drama that aims to explore the humanity and tenacity of the 16th president directed by Steven Spielberg.
The film, adapted by Pulitzer-winning playwright Tony Kushner from Doris Kearns Goodwin's book Team of Rivals: The Political Genius of Abraham Lincoln, follows our sixteenth President as he struggles to pass the thirteenth amendment abolishing slavery in 1865.
With an all-star cast that includes Daniel Day-Lewis as Lincoln, Sally Field as Mary Todd Lincoln, David Strathairn as William Seward, Joseph Gordon-Levitt as Robert Todd Lincoln, and James Spader as W.N. Bilbo, Hal Holbrook as Preston Blair, and Tommy Lee Jones as Thaddeus Stevens.
The directorial debut of Regina King, One Night in Miami is a fictional account of the historic night when four iconic friends came together for an epic evening in 1964. Regina King stars —Muhammad Ali, Malcolm X, Sam Cooke, and Jim Brown.
One Night in Miami follows the four men as they struggle with identity and fame after attending the fight that saw Muhammad Ali knock out Sonny Liston. Their conversation, which ranges from the Black Freedom Movement to Jim Brown's desire to start a black-owned production company, is filled with tension and intrigue.
The ensemble cast shines thanks to a captivating script. This is one of those movies where you almost forget you're watching actors—the performances are that good of Jim Brown, Malcolm X and others.

The latest from the master of the gritty, Steve Mcqueen, Small Axe: Alex Wheatle is a tale of a young boy who, after being adopted by a caring and loving family, turns to the streets after witnessing his adoption parents commit an unforgivable crime.
The drama is intense, but the film's focus on African-American history makes it riveting. Sheyi Cole stars as the main character, Alex Wheatle. Robbie Gee plays his father and Johann Myers plays his mother.
This movie has all the grit you'd expect from a Steve Mcqueen film. It's not for everyone—but if you like your movies raw and intense, Small Axe: Alex Wheatle won't let you down.
It's a Wonderful Life is a classic holiday flick that never fails to put me in the spirit of the season.
Lionel Barrymore stars as the dastardly Mr Potter, who has it out for George Bailey, played by James Stewart. The film follows George through his life in his small hometown of Bedford Falls, with plenty of ups and downs along the way—including a near-miss with death.
When I first saw this movie, I was a little unsure of what to expect. But after realizing it was set at Christmas time, my heart jumped with excitement to see all those great scenes of snow and decorated houses!
And the characters didn't disappoint either—they all had such complex personalities, but they were all just trying to get by in their small town and make their families proud. And while it's a family drama, there are some adult themes involved.
Although the movie is not made for kids under 12. The overall this is one of the one-holiday classic movies on amazon prime you can watch during December no matter what year it is.
The Electrical Life of Louis Wain
When you think of movies about the history of art, you might not be looking for exactly what you see in The Electrical Life of Louis Wain.
However, if you're looking for a way to feel inspired by a true story of determination and perseverance, then this is the movie for you. Starring Benedict Cumberbatch, Claire Foy, Andrea Riseborough.
Louis Wain (Benedict Cumberbatch) was an artist who had to overcome numerous obstacles in his career as an artist. He faced financial struggles, health problems, and difficulties in his relationships.
But he didn't let that stop him—he persevered and went on to create one of the most popular cat-themed comic strips of all time. The Electrical Life of Louis Wain is an inspiring tale about finding success despite your struggles.
When you think of George Clooney's cast, you don't usually think of a coming-of-age tale. But that's exactly what he's done with his latest film, The Tender Bar.
The story is set in the summer of 1986. J.R. Moehringer plays himself as a preteen boy growing up in the small town of Manhasset, New York. His father was a bartender and worked at the Tender Bar, where both his parents met and fell in love, so naturally, J.R.'s world revolves around it.
The cast includes Ben Affleck, Tye Sheridan, and Daniel Ranieri as some of the people who come into the bar and become J.R.'s surrogate family when his real one fails him.
When you think of George Clooney's cast, you don't usually think of a coming-of-age tale. But that's exactly what he's done with his latest film, The Tender Bar.The story is set in the summer of 1986. J.R. Moehringer plays himself as a preteen boy growing up in the small town of Manhasset, New York.
His father was a bartender and worked at the Tender Bar, where both his parents met and fell in love, so naturally, J.R.'s world revolves around it. The cast includes Ben Affleck, Tye Sheridan, and Daniel Ranieri as some of the people who come into the bar and become J.R.'s surrogate family when his real one fails him.
This movie is one of those rare gems that will get you on a rollercoaster ride of emotions and make you feel everything like an epic journey in between all while you're watching it—and long after it's over. It's definitely worth seeing if you're looking for an extraordinary film to watch this weekend!

Tangerine is a story of friendship among transwomen of colour living in Los Angeles. It's a story that doesn't get enough exposure, and it's also an important one to tell.
The main characters are Sin-Dee Rella and Alexandra, who are played by newcomers Kitana Kiki Rodriguez and Mya Taylor in their first feature film roles.
The two women play best friends who are trying to make it as sex workers on the busy Santa Monica Street when they find out that Sin-Dee's ex-boyfriend/pimp Chester has been sleeping around while she was in prison.
As Sin-Dee tries to figure out where Chester has been, her temper keeps getting her into trouble, until she eventually finds Chester with his other lover Dinah—and then all hell breaks loose.

Rodriguez and Taylor both do an incredible job of portraying the complex relationships between these different women. It's rare to see a movie that treats these characters fairly and doesn't reduce them to stereotypes or caricatures. This is definitely one you'll want to watch with friends!

Horror Movies On Amazon Prime Video
In Young Frankenstein (1974), Mel Brooks presents the story of Dr Frederick Frankenstein (Gene Wilder), a New York-based scientist whose father is the infamous mad scientist.
When the doctor learns that his father has died, he travels to Transylvania to claim his inheritance. He finds himself stuck in the role of continuing his father's experiments, and with the help of Igor (Marty Feldman), Inga (Teri Garr), and Frau Blücher (Madeline Kahn), he attempts to bring a dead body back to life.
Mel Brooks' film is a universal horror classic—though it contains some mature content, it's still one of the best films for families with older children. The movie got a 94% comedy rating/horror rating on Rotten Tomatoes.
The Sixth Sense, directed by M. Night Shyamalan and starring Bruce Willis and Haley Joel Osment, is a supernatural thriller that is as disturbing as it is exciting.
A young boy, Cole Sear (Haley Joel Osment), believes he is seeing dead people. A child psychologist, Malcolm Crowe (Bruce Willis), attempts to help Cole come to terms with his ability—but soon they realize they have much more to fear than just ghosts.
The movie opens with a violent attack on Malcolm's character by a former patient, who blames him for failing to help him. A year later, Malcolm is trying to make amends by working with children who need psychological help.
He meets Cole, who tells him that he sees dead people. At first, Malcolm does not believe the boy but soon discovers that Cole is telling the truth: there are ghosts everywhere. The film explores the mystery of how and why these ghosts are here and what their real intentions are.

You can't help but be captured in this spellbinding story from start to finish.

BLACK AS NIGHT is the directorial debut of writer/director Mariette Lee Go, and for a first film, it packs quite the punch. A horror drama that follows the story of two sisters (Asjha Cooper and Fabrizio Guido) as they search for their missing mother (Mason Beauchamp), BLACK AS NIGHT is a dark ride through all your worst nightmares.
As they continue to dig deeper into their mother's disappearance, the sisters find themselves on the brink of madness—unable to tell which fears are real and which are imaginary.
With a powerful screenplay by Go and stunning performances by the entire cast, BLACK AS NIGHT is an engrossing thriller that will have you on the edge of your seat with dread. Better yet? It promises to be a hugely successful franchise as well!

Suspiria is a 2018 supernatural horror film directed by Luca Guadagnino. It was written by David Kajganich and stars Dakota Johnson, Chloë Grace Moretz, Tilda Swinton, and Doris Hick.
A remake of the 1977 cult classic, Suspiria tells the story of an American ballet student named Susie (Johnson) who joins a prestigious dance school in Germany, only to find that it's run by a coven of witches.
The movie starts with a bang—literally—when we meet Patricia Hingle (Hick), an established dancer who runs out of her studio and into the street where she is hit by a truck.
She survives the accident, but when she's taken to the hospital she is found to have had all of her bones shattered. Before she dies, she leaves a rambling message for her therapist Dr Josef Klemperer (Swinton) about how there's something wrong with the dance school and that everyone at it is "one of them."

With these words hanging in our minds like an ominous cloud, we are introduced to Susie Bannion, an 18-year-old girl from Ohio who has come to Berlin to join the esteemed Tanz Dance Academy.
Train To Busan is a roller-coaster ride of action, adventure, and heart, with an ending that is sure to leave you in tears.
The movie starts with Seok-woo (played by Gong Yoo, also a real-life father) getting ready for his business trip to Busan. His daughter Soo-an (played by Kim Su-an) is not happy about it and pleads with him to spend the day with her instead.
He refuses, and sends her off on the train with his work colleague Sung-Kyung (played by Kim Eui-sung), as he's still busy at work.

When Seok-woo joins them aboard the train, they discover that a highly contagious virus has broken out and infected most of South Korea, turning those exposed into violent zombies.
Now they're trapped on this train careening towards Busan, while hordes of zombies fight their way aboard. The film is packed full of action scenes and emotional moments—all of which are enhanced by the truly incredible acting from all of the cast members.
There are touching moments between Seok-woo and Soo-an, as he works hard to protect her and make up for a lost time after neglecting her for so long.
If you like your horror with some old British charm, look no further than the 1987 classic Hellraiser.
Written and directed by Clive Barker, Hellraiser tells the story of Kirsty Cotton (Ashley Laurence) who, in the wake of her father's death, inherits his large home and has a run-in with her stepmother's lover (Clare Higgins).With its British aesthetic and distinctly 1980s style, Hellraiser is an instant classic.
Barker's signature focus on the grotesque and fantastical is perfectly paired with Higgins' performance as Julia Cotton. The film also features a strong supporting cast that includes Andrew Robinson as Larry Cotton and Oliver Smith as Frank Cotton.
Hellraiser may be over 30 years old, but this British horror film remains one of the most compelling examples of the genre—and you don't even have to like horror to enjoy it!
Sci-Fi Movies On Amazon Prime Video
It's a non-stop thrill ride with a lot of action and drama. It is one of the best movie on Amazon Prime Video right now!
The Tomorrow War is an action-adventure Sci-Fi movie that was directed by Chris McKay. The movie is about a group of people who join a war against aliens in the future and time travel to the present day to recruit soldiers.

This is a really good movie that has many aspects of sci-fi and adventure intertwined with it. It is a quality movie that can be watched by everyone. The stars of the movie are Chris Pratt, Yvonne Strahovski and J.K. Simmons who all do a wonderful job at acting for their characters in this movie.

The Map Of Tiny Perfect Things
In the age of streaming services and endless content, The Map Of Tiny Perfect Things tries to build its own space in the world by using a progressively overused plot device. Starring Kathryn Newton, Kyle Allen, Jermaine Harris and directed by Ian Samuels.
We're introduced to Mark (Kyle Allen) who has been stuck in a time loop for an unknown amount of time. He is not trapped like Bill Murray's character in Groundhog Day but is in a continuous loop of the same day repeating itself.
Mark is content with his situation, as he has found joy in his life from collecting tiny perfect moments and cataloguing them on his phone as he relives the same day over and over again.
His discoveries include things like perfectly cut sandwiches, perfectly poured coffee and perfectly timed high fives. His happy existence is disrupted when he meets Margaret (Kathryn Newton) who also seems to be stuck on the same day that Mark is living.
The two work together to solve why they are both experiencing the same day repeatedly and whether there is a way to escape their seemingly inescapable situation.

It begins in a way that's both sweet and sinister, like the first time you try cotton candy, which is both sweet and sinister. A young couple (Imogen Poots and Jesse Eisenberg) are looking for their first home together, so they head to the suburbs, where they get lost.
When they stop at a real estate office to ask for directions, the realtor (Jonathan Aris) gives them a map, along with a warning: "Don't go where I told you."
They don't listen.They find themselves in a new development that's unlike anything they've seen before—the houses are all identical, as well as dead inside—and when they try to leave, they realize that they're trapped. They can't explain how it happened or why it happened; all they know is that there's no escaping this strange town of identical houses and the single child who lives there.
It's a mind-bending premise executed by director Lorcan Finnegan with an eye toward tension and terror. The film is unsettling on multiple levels, some of which are obvious (the encroaching threat of violence) and some of which are more subtle (the way that our subconscious desires can be hijacked by powerful forces beyond our control).
When a mysterious signal interrupts the radio broadcast of a 1950s high school basketball game, it quickly becomes clear that something is amiss in Cayuga, New Mexico. As the night wears on, the town's switchboard operator Fay Crocker and local radio DJ Everett Sloan begin to uncover the strange origins of the signal, which may have far-reaching consequences for their town—and the world.
A slow-burning sci-fi film with lots of heart, The Vast of Night is an exploration of what keeps us connected to one another—and how easily those connections can be threatened. It's a love letter to the golden age of radio and a reminder that it's often our small communities that get dragged into national and international crises.

At its heart, The Vast of Night is an exploration of community. In particular, it explores how easily we can lose sight of this connection—especially when we're distracted by something like sports or romance.
This is not a film for those who want their movies to tie up all loose ends and offer easy answers: it's about the questions we ask each other and the fear of what might happen if we don't get them answered soon enough.

O Brother, Where Art Thou?
Your next Amazon Prime adventure awaits: O Brother, Where Art Thou?
This film was released in 2000, but the magic is still alive. Directed by Joel and Ethan Coen (Coen Brothers), this adventure-comedy drama features George Clooney, John Turturro, and Tim Blake Nelson as escaped convicts who encounter a witch, a cyclops, and a hobo-turned-governor during their journey through the Mississippi wilderness.
George Clooney cast (Everett Ulysses McGill) is a con man who wants to recover his fortune buried under a tree before his wife remarries. He sets out on an adventure with his two cellmates Delmar (Nelson) and Pete (Turturro) to find the treasure, helped along by their encounters with characters from Homer's Odyssey.
The trio are pursued by a one-eyed Bible salesman (John Goodman), a blind prophet (Holly Hunter), and many other kooky characters along the way. This movie had outstanding performance—the kind of fun you need after a long day at work or school when you just want something light.
Everybody's Talking About Jamie
If you're looking to be surprised, this movie is for you.
"Everybody's Talking About Jamie," a musical comedy-drama by writer-director Jonathan Butterell and produced by Dan Gillespie Sells and Tom MacRae, stars Max Harwood as 16-year-old drag queen Jamie New, a Sheffield teen who dreams of becoming a drag queen.
With the help of his teacher Miss Hedge (Sarah Lancashire), his best friend Pritti (Lauren Patel), and his supportive mother Margaret (Shobna Gulati), Jamie overcomes bullying, rejection from educators, and even the loss of his father to pursue his dream.
Jamie's story is funny, adventurous, and heartwarming—but it also has something important to teach its audience about what it means to be brave. It's easy to do the right thing when it comes at no cost to yourself. But sometimes, being brave means putting everything on the line—and that can be scary.

The film focuses on overcoming obstacles to pursue your dreams—and it leaves you with a feeling that anything is possible when you believe in yourself.

Guys and Dolls is a 1955 romantic comedy set in New York City, directed by Joseph L. Mankiewicz starring Marlon Brando, Jean Simmons, and musical director Frank Sinatra.
It follows the story of Sky Masterson, a gambler who falls for Sarah Brown, a Salvation Army worker. Guys and Dolls is considered one of the best movies of all time—and once you've seen it, you'll know why.
It's hard to believe that this movie is almost 60 years old. The cinematography is impeccable and the sets are gorgeous. You'll feel like you're getting swept up into 1950s New York City from your very first viewing.

The music in Guys and Dolls is also something to behold. I mean, it earned an Oscar nomination for Best Music! The songs are catchy and fun, and they're peppered throughout the film at just the right moments to give you some lighthearted relief from the drama that unfolds during some of the more tense scenes in the movie.

The director of Cold War is Pawel Pawlikowski, who also directed this film. It stars Joanna Kulig, Tomasz Kot, and Borys Szyc. Cold War is a historical drama about love in the 1950s. Zula and Wiktor fall in love in a music camp, but they are separated because they disagree with the politics of the time.
The music truly makes this movie special. Traditional folk music is played by actual folk musicians, and their passion for the music shines through their performances. The musicians themselves play characters in the film as well, giving it an authenticity that would be hard to find elsewhere.

The cinematography is also stunningly beautiful. The scenes set in Paris feel like walking through an old painting from a gallery, with their bluish-grey tones and romantic ambiance.

Guava Island is a musical film set on a fictional island off the coast of Venezuela, starring Donald Glover (Atlanta) and Rihanna (Ocean's Eight). It was directed by Hiro Murai and shot on location in Cuba.
The film stars Glover as Deni Maroon, a musician who wants to put on a music festival to help raise money for his fellow islanders. He enlists the help of his girlfriend Kofi Novia, played by Rihanna. Muriel agrees to perform at the festival if Deni can get the boat he needs to transport all of the performers across the island to the concert site. 
Deni acquires the boat from Red Cargo, who runs much of the illegal commerce on Guava Island—but then Red Cargo demands that he gets to headline at the concert as well. Guava Island is a small but fun movie that makes for an entertaining time at home.

Comedy Movies On Amazon Prime Video 
Norman, get out of your chair. The movie got an 85% drama rating on Rotten Tomatoes.
Dead Poets Society will make you want to stand at your desk and recite something—anything—as long as the words are beautiful. This coming-of-age tale, which holds a 92% comedy rating star, Robin Williams, as an English teacher, is a must-watch for anyone who's ever felt like they didn't belong or that the world was just too much.
Peter Weir (The Truman Show, Picnic at Hanging Rock), who directed Dead Poets Society, does a fantastic job creating the perfect balance between comedy and drama.
The film perfectly captures the feeling of figuring out who you are for the first time, featuring Robert Sean Leonard (House) as Neil Perry and Ethan Hawke in one of his first roles as Todd Anderson.
The Big Sick is a movie that will make you laugh, cry, and ponder the implications of a coma. That's why it's called Holly Hunter Genre. Michael Showalter stars Kumail Nanjiani, Zoe Kazan and Holly Hunter.
As you can imagine from that summary, The Big Sick is about more than just its title. It's more than just a romance, a comedy, or even a drama—it's all of those things plus Liz (Holly Hunter), who plays Emily Gordon's mother in the film.
I would say that this film is very much defined by Liz: she provides the most memorable lines, the most emotional moments, and the biggest laughs.

But don't think this movie is all dark—far from it. Kumail Nanjiani and Zoe Kazan have great chemistry as two deeply weird people who find their lives suddenly intertwined.
They're trying to navigate their relationship, their families, and some life-threatening health issues with equal parts grace and awkwardness—and watching them do it will leave you feeling like a better person for having seen it happen.
Rushmore is a unique coming-of-age story that's full of heart. The film has a quirky sense of humour, but it's also deeply romantic and brings the audience along for an exhilarating ride.
The high school movie follows Max (Jason Schwartzman), a 15-year-old boy with big dreams who attends Rushmore Academy, an exclusive private school in Houston. He gets himself into all sorts of trouble when he falls in love with a teacher, Miss Cross (Olivia Williams), and becomes friends with Herman Blume (Bill Murray), a disillusioned millionaire.

As the story progresses, Max has to decide what he wants out of life and how to achieve it—which is easier said than done. One thing that sets Rushmore apart is the cinematography: the camera work is fluid, and the shots are carefully composed and beautifully framed.
It's clear that director Wes Anderson has a strong vision for this film and has managed to execute it perfectly. If you're looking for a movie that will make you laugh, cry, and think about your life choices, this is THE ONE! Just make sure you bring tissues!
If there's one thing to be said about "All hell breaks loose," it's that it lives up to its name.
The horror movie follows the story of two brothers, Sam and Dean Winchester, who are on a quest to find their missing father. While they're searching, they run into Castiel, an angel who warns them that they "can't stop what's coming." But what is coming?
As the brothers start to discover what the future holds in store for them—and the world—they encounter demons, beasts, ghosts, and more. In other words: all hell breaks loose.
It's a fun, action-packed ride that allows you to escape from reality and immerse yourself in another world for a little while. It also provides a unique glimpse into how people might react if real supernatural creatures were around us every day.

Directed by Robert Singer and written by Andrew Dabb and Brad Buckner, It is rated R for violence, language, and sex-related content. It stars Jared Padalecki as Sam Winchester, Jensen Ackles as Dean Winchester, and Jim Beaver as Bobby Singer.
We're getting back to the basics this week with Good Morning Vietnam, a movie that is still one of the best movies you can watch in 2017. The movie was directed by Barry Levinson and starred Robin Williams, Forest Whitaker, and Tom. T. Tran, and many other incredible actors and actresses.
Good Morning Vietnam follows the story of DJ Adrian Cronauer, played by Robin Williams, as he entertains troops in Saigon during the Vietnam War.
The movie stands out in its ability to tell so many stories within one overarching story. The stories of Adrian's life as a young man in love and his relationship with his family back home, the story of Adrian's relationship with his fellow soldiers and how they are coping with life in combat, and the story of how a small radio station impacts thousands of people around it through its music programming.
When you watch Good Morning Vietnam, you will feel like you are transported back to 1965—and it will be hard to leave this world behind. one of the Best movies on Amazon Prime Video.

Romantic Movies On Netflix
Director Karim Aïnouz takes an unconventional step with his latest film, Invisible Life. When two sisters are separated by a twist of fate, they're forced to navigate the world without the other's support. StarringJulia Stockler, Carol Duarte, Flávia Gusmão.
Invisible Life explores the romantic lives of two Brazilian sisters: Guida and Euridice Axéll. Their romance and passion are only matched by their devotion to one another—until a series of events conspire to tear them apart.
While it may not seem like it at first glance, this film is really about relationships: the relationship between sisters, between lovers, between parents and children, between friends… in fact, there are so many different types of relationships shown in this film that you might have trouble keeping up!

But don't worry—you'll be caught up in the story before you know it. This is a tale you don't want to miss.

Jim Jarmusch's Paterson isn't exactly a story—it's more like a collection of moments in the life of an ordinary man. That man is Paterson, and the film follows him through the course of one week of his life.
Paterson lives in Paterson, New Jersey, and he drives a bus for a living. His wife Laura is quirky and energetic, and she has dozens of ideas for businesses she'd like to start—one day she wants to open a cupcake shop, the next day it's a boutique selling handmade leather purses. Starring Adam driver, Golshifteh Farahani, Nellie, and Rizwan Manji.
Paterson loves Laura, and he admires her creativity despite their differences. He loves his daily routine too, which includes writing poems during his lunch breaks and drinking beer at his local bar after work.

Paterson's biggest dream is to become a published poet, but it doesn't seem likely that that will ever happen. Still, he continues to write every day. He finds inspiration in everything that happens around him—every conversation with his coworkers or other bus riders, every person he sees on the street, every time Laura says something surprising or wonderful.

I Want You Back is a romantic comedy, written and directed by Jason Orley.Jason Orley cast Charlie Day, Jenny Slate, and Scott Eastwood, it's about a couple who is forced to figure out if their love can withstand the test of time after being separated for fifteen years.The story starts with Day and Slate as teenagers who are madly in love.
They decide to run away together, and after a brief but passionate relationship, they part ways.Fifteen years pass and Day and Slate have both settled into their own lives; however, they are both still haunted by their past romance. When they meet again in an unexpected place, they have to decide if they're willing to risk everything to be together again.
The movie is charming and funny—but also poignant at times—and it will make you think twice about what you would do if you were faced with the chance to go back in time.
In Manchester By The Sea, the story of a janitor who gets drawn into caring for his nephew after his brother dies, director Kenneth Lonergan paints a richly complicated portrait of grief. 
The film's lead actor Casey Affleck gives an Oscar-worthy performance as Lee Chandler, a man who has been cut adrift from everything he knows and is struggling to find any meaning in his own life where he feels utterly alone.
The supporting cast, including costars Kyle Chandler and Michelle Williams, also do excellent work rounding out the picture of what it means to lose someone close to you. 
Manchester By The Sea is a movie that pulls no punches in its depiction of the depths of human despair—but it also shows us how even the most hopelessly broken people can still find some hope for happiness in the future. This is one for fans of serious dramas about relationships that are deeply flawed yet somehow still loving. 
Hope you like this list! If we missed your favorite leave it in the comment section. 
Promote: support and profit
Support Vivek with a promotion and this post reaches a lot more people. You profit from it by earning 50% of everything this post earns!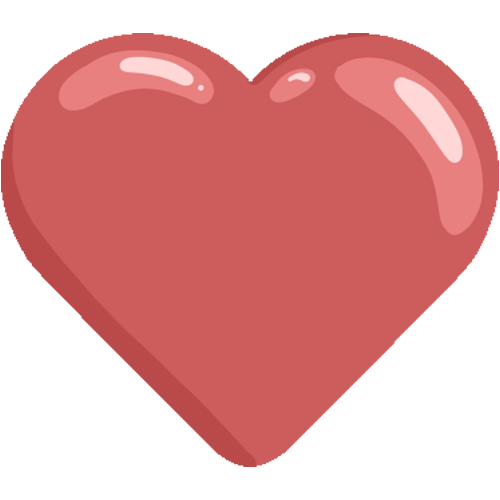 Like it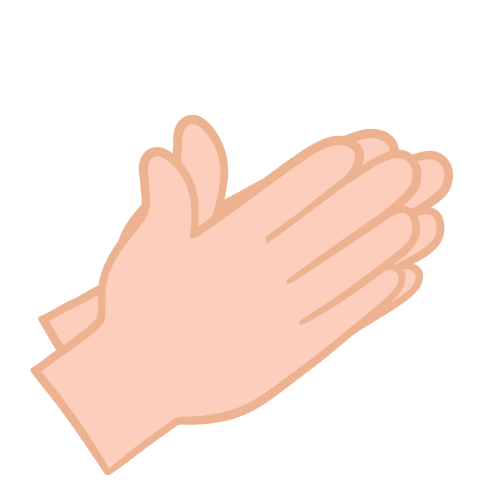 Applause