What to Watch on Netflix May 2022
Are you a movie buff who loves a good flick? Whether you're into romantic comedies, horror movies or science-fiction releases, we want to recommend the best movies on Netflix to keep an eye on. It isn't easy keeping track of all the great movies available.
Right now, there are so many movies on Netflix that it can become difficult to determine which ones are worth watching so we went through some of the Netflix movies and shows to keep an eye out for and recommend you the best movies on Netflix. You can watch these movies on Netflix RIGHT NOW!!
So Here are, the best movies you should watch in 2022:

The Writer-Director Maggie Gyllenhaal's directorial debut is one of the best psychological thriller dramas to date.
Elena Ferrante's novel, starring Olivia Colman, Jessie Buckley and Dakota Johnson. The Lost Daughter is about a young woman on a vacation who meets a family which reminds her of her own.
She begins to feel feelings that she has long forgotten. She starts to question everything she has known about herself. The plot is interesting and complex but with a simple idea of a woman going through some weird thing that we all can relate to. In depth review of The Lost Daughter.
Read the complete review of The Lost Daughter
Django Unchained is a feature film that asks you to give up any hope of subtlety. If you're looking for a nuanced treatise on slavery and race relations in the antebellum American South, this is not it.
But here's the thing: this movie is still worth watching. (And seeing it in theatres is your best bet.) Starring Jamie Fox, Christoph Waltz and Leonardo Di Caprio.The acting is phenomenal. The story moves quickly and keeps you engaged throughout, and the score—composed by Ennio Morricone—is just stellar.
Tarantino has a way of making movies that are both gruesome and hilarious at the same time, and Django Unchained is no exception. If you have a strong stomach, are a fan of the spaghetti western genre, or just find yourself fascinated by all things Tarantino, this one won't disappoint. Read more - Django unchained movie review 

Christopher Nolan is a film director who has released an array of movies that have gained a lot of fame. The film was released on July 21st, 2017 by Warner Bros Pictures.
Dunkirk is a 2017 war film directed and produced by Christopher Nolan. The story depicts the evacuation of Allied soldiers from Dunkirk, France, during World War II. Starring Fionn Whitehead, Tom Glynn-Carney, Jack Lowden, and Harry Styles, Dunkirk is the most recent film inspired by this historical event—but it is far from the first.
It's a beautiful film, the thing that stood out was how the director was able to take a story that is well-known throughout the world and make it feel new again. We don't even know if they're going to live or die—Nolan forces us to confront our mortality through compelling characters and gripping action sequences. Read detailed review of the Dunkirk.
When we think of the best movies, our minds often go to soaring epics that take us on a journey through alien worlds or far-off times—not the back rooms of 1920s recording studios.
But then again, there's a reason why an Oscar-winning performance "Ma Rainey's Black Bottom" is nominated five times for Academy Awards. Starring Viola Davis, Chadwick Boseman and Glynn Turman.
With its high-intensity dialogue and compelling acting, this movie is more than just a fascinating character study; it also takes you on a journey into the lives of people who were, for a long time, left out of the telling of American history. Chadwick Boseman's final film role as Levee.
Paul Greengrass's News Of The World is a wild ride, full of action and adventure.
Tom Hanks plays the role of Captain Jefferson Kyle Kidd, a former Civil War soldier who travels from town to town, reading news articles from around the world to citizens who don't have access to newspapers. A chance encounter with a young travelling companion leads Kidd on a harrowing journey across Texas.
This is an incredible film not only because of its action-packed plot but also because of its stellar performances. Helena Zengel is a total scene-stealer as the stubborn and strong-willed Johanna Leonberger. She plays the foil to Tom Hanks's character, who at first just wants to complete his journey home and doesn't want to be saddled with the responsibility of another person.
But as you watch their relationship grow, you'll find yourself rooting for them in all the ways that matter—and wishing your relationships could mirror theirs!
The movie is set in the 1950s and is based on Stephen King Novella of the same name. In the summer of 1959, a group of four friends—Gordie, Chris, Teddy, and Vern—set out on an adventure to find the dead body of a missing boy. Their quest takes them through forests and over train tracks, and they encounter a series of trials and characters along the way.
This movie is not your typical coming-of-age story; it's more like a collection of coming-of-age stories. It takes place over just 24 hours, but in that short time, we get to see how Gordie (Wil Wheaton), Chris (River Phoenix), Teddy (Corey Feldman), and Vern (Jerry O'Connell) have each learned about friendship, death, and growing up. It also won Best Film at Cannes Film Festival in 1986.

The Conjuring is a 2013 horror genre film by Warner Bros., directed by James Wan and starring a slew of talented actors (Vera Farmiga, Patrick Wilson, Lili Taylor, Mackenzie Foy, Joey King, Hayley McFarland) and based on a true story.
In the movie, Farmiga and Wilson play paranormal investigators who help a family of seven living in a new house to solve their creepy problems. The movie weaves an interesting storyline that is sure to keep you glued to your seat!
The Conjuring has all the elements to make it one of our favourites: suspenseful music, creepy children, dark forests, and plenty of jump scares. Plus the plot twist at the end is pretty great.
The new horror movie "It Follows" is a compelling drama that asks the question: what if once you had sex, you were followed by something scary? Starring Maika Monroe, Keir Gilchrist and Olivia Luccardi.
This film is a ghost story, we follow Jay (played by Maika Monroe) as she navigates an increasingly terrifying world in which she is stalked by a nameless entity that won't stop until it kills her. She finds herself with only two options: kill herself before the thing kills her or pass the curse to someone else by having sex with them.
With its retro feel, great music, and creepy mood, "It Follows" is a must-see for any fan of horror.
In the mood for a spooky movie? Look no further.
Nightbooks is a new movie about Alex, a young boy who loves scary stories more than anything. StarringWinslow Fegley, Lidya Jewett and Krysten Ritter When he gets kidnapped by a witch named Natasha, she puts him in the most dangerous situation he's ever been in: if he doesn't tell her a scary story every night, she'll eat him.
The movie is fantasy-horror with some comedic elements, so it's not your typical scary movie. There are also some scenes when you might want to cover your eyes (if you're scared of spiders). It is indeed one of the best movies to watch on Netflix!
Do you ever feel like life needs a little more excitement, but you don't know where to start? Well, Gerald's Game is the movie for you! With this movie, you can finally stop feeling like you're missing out on something. You don't know what it is? You'll never miss it again! You'll think "Wow! I was missing this in my life!"
Gerald's Game, based on Stephen King's novella of the same name, tells the story of Carla Gugino and Bruce Greenwood and how they found new things in their lives. They were married for 23 years and decided to spice up their love life by going on an adventure. But then something went wrong—now Carla is stuck in her bed with handcuffs around her wrists and ankles. She starts remembering the past and thinking about the future.

Can she escape from the handcuffs? Can she get some help? Will she survive? Or will she die? A must-see movie!

In the Nigerian tradition of cashing in on a popular horror movie, "His House" is an instant classic. If you are a horror fan, you will find this best movie on Netflix.
Starring Wunmi Mosaku and Sope Dirisu as a couple fleeing from war-torn Sudan, "His House" follows their experiences as they settle into a new home in England. Matt Smith, who plays the realtor, uses his excellent acting skills to make himself almost believable as a real estate agent. He also makes a compelling argument for the existence of ghosts.
What's keeping these ghosts unsettled? What do they want? And why does this particular house seem so connected to them? You'll have to watch His House know!
Uncut Gems is a hell of a film.Adam Sandler is a man on the edge in Uncut Gems, and he's going to take you along for the ride. He plays Howard Ratner, a New York jeweller who has a little bit of a gambling problem. This is one of those movies where the audience is just waiting for everything to go wrong for him—which it does, of course.
Uncut Gems was directed by Benny Safdie and Josh Safdie (Good Time) and co-written by Ronald Bronstein (Frownland). It has an excellent supporting cast—LaKeith Stanfield (Atlanta), Julia Fox (Joker), Idina Menzel (Frozen), and Kevin Garnett—but make no mistake: this is Adam Sandler. He performs, unlike anything he's done before.
Taxi Driver is a classic American film by director Martin Scorsese, starring Robert De Niro Jodie Foster and Cybill Shepherd.It tells the story of Travis Bickle, who can't sleep at night and works as a taxi driver to keep busy. He quickly grows disgusted with the corruption he sees on the streets of New York City and decides to do something about it, with tragic consequences.
The lead performance by De Niro is iconic for a reason, but what stands out most about this film is its exploration of loneliness and urban decay. It's not a cheery film, but it's one that sticks with you.
Starring Joel Edgerton, Tom Hardy, Jennifer Morrison, and directed by Gavin O'Connor, Warrior is a movie that had some buzz when it was released. The movie tells the story of two brothers who are dealing with family drama while training to compete in a national mixed martial arts competition. Both brothers have been estranged from their father (played by Nick Nolte) while training for this competition.
The performances are top-notch throughout the movie and drive the story. You feel a lot of empathy for each character and their struggles as they go through the film—you even find yourself rooting for each one at times, despite their complicated relationship.

Overall, Warrior is one of the best films that are worth your time if you're looking for something about sports drama and family entanglements.

The White Tiger on Netflix is a must-see. This drama stars Adarsh Gourav, Rajkummar Rao, and Priyanka Chopra. The film is directed by Ramin Bahrani.
The movie follows the life of Balram (Gourav) as he navigates his way through poverty and inequality in India in pursuit of becoming a successful entrepreneur. The story follows Balram's life from youth to adulthood, giving the audience an intimate look at how casteism and poverty impact his life and the lives of those he cares about.
One of the best Netflix movies showcases the resilience of the human spirit in the face of hardship. I also thought that the acting was superb—Gourav's performance is especially well done. I give this movie five stars out of five and recommend watching it if you see it pop up in your recommended Netflix Movies!
"Nightcrawler," directed by Dan Gilroy and starring Jake Gyllenhaal, Rene Russo and Bill Paxton.
The film follows Bloom as he develops his unique style of journalism during an economic downturn that has left him un- or under-employed. Bloom is a bit of an "off" guy in general—he's quirky but not overtly disordered, likeable but not connectible.
It's hard to put your finger on what exactly is different about him, but you notice right away that there's something not quite right about his perspective on life. It's hard to tell how self-aware he is of this difference, but if he is aware of it, he doesn't seem to care.
Lost Girls is the story of a mother's search for her missing daughter.It's the kind of movie that makes you want to look over your shoulder as you walk down a dark street. It's unsettling in all the ways that make it great, and the acting is superb. Amy Ryan plays Mari Gilbert, whose daughter Shannan was lost years ago, and who is on a mission to find out what happened to her daughter.
I've never been able to watch shows like Criminal Minds because I don't want to know about how awful people can be—but this movie is about the good people who keep looking for answers and searching hope despite all odds, and it will give you faith in humanity again.
This is a movie about love. It's about the love a couple has for each other and their children, and it's about the love of art. Starring Kathryn Hahn, Paul Giamatti and Gabrielle Reid.Private Life is writer-director Tamara Jenkins' first narrative film in 11 years, and it's her most mature work to date.
She shows us what happens when two people who thought they had life all figured out suddenly realize that they can't control everything—that sometimes life just happens to you. We see the struggle of wanting kids but not being able to have them, and we see how this struggle destroys relationships—both with others and with yourself.
Jenkins tells this story with humour, but in a way that feels true to life—not like she wrote jokes just because she needed them. And her direction is superb: every scene serves the purpose of showing us something new about these characters, whether it be funny or heartbreaking—and sometimes both at once.
Let's get this out of the way: The Half Of It is hands down the best Netflix original movie we've seen this year.The film is about Ellie Chu, a bright but socially awkward teen who helps a classmate woo his crush. Things get complicated when Ellie realizes she has feelings for the girl herself.
Leah Lewis, Daniel Diemer, and Alexxis Lemire shine in their roles as the three main characters of the film. Overall, The Half Of It is a beautiful story that will leave you feeling hopeful—and maybe even teary-eyed by the end.
The Ballad Of Buster Scruggs
If you want to catch a glimpse of the Wild West, don't miss The Ballad Of Buster Scruggs by directors Coen brothers.The movie follows the adventures of a singing cowboy, played by Tim Blake Nelson, who goes around righting wrongs and getting in gunfights. Along the way, we're introduced to an outlaw played by Willie Watson and a prospector, played by Clancy Brown.
There are six stories in total, each as fun and surprising as the last. Whether you're looking for something thoughtful or just want to watch some cool action scenes, this movie is for you.
It's a typical day in the life of Cassius Green (LaKeith Stanfield), a young man living in his uncle's garage and working at a telemarketing firm in Oakland. One day, after an impromptu lesson from his coworker Langston (Danny Glover) on using a "white voice," Cassius makes an epic sale. After this, he finds himself thrust into the upper echelons of the telemarketing office—and, as it turns out, into the midst of a massive conspiracy that threatens to upset the entire social order of America.
This film is directed by Boots Riley and produced by David Cross. Starring alongside LaKeith Stanfield and Danny Glover are Tessa Thompson and Jermaine Fowler, who respectively play Cash's girlfriend Detroit and coworker Salvador.

Greta Gerwig's directorial debut, Lady Bird, is a charming coming-of-age story about a girl struggling to cope with her relationship with her mother. Saoirse Ronan and Laurie Metcalf are both fantastic as mother and daughter, entertaining us with their wittiness and bringing tears to our eyes with their earnestness.
We certainly liked the movie, but it did leave us wanting more. The plot moves too fast at times and doesn't dig deep enough into the characters' personal lives or motivations. There are no big surprises or moments of shock or awe; and for a movie about an unpredictable young woman, that seems like a missed opportunity.
Still, if you're looking for a good time at the movies, Lady Bird is worth seeing.
Blade Runner 2049, produced by Warner Bros and Sony Pictures, is the latest entry in the classic science fiction series about robot-like "replicants" that have been created by humankind to serve as slaves. In this instalment, Officer K (Ryan Gosling) is a replicant who works in law enforcement. The film chronicles his quest to uncover secrets from his past and find out who he really is.
In this new film, the world has become even more artificial and dystopian than before—and it's easy to see why the original Blade Runner (1982) was so beloved. This one maintains all of the elements fans love while freshly expanding on them with an almost entirely new cast.
Overall, Blade Runner 2049 is a must-see for both fans of the original and newcomers looking for an exciting sci-fi adventure.
We're all about movies that tap into the magical, and that's exactly what Fast Color does.
The movie tells the story of a young mother with supernatural strength who must return to her family after years of hiding out to save her daughter from a similar fate. It's a movie that centers around the love between a daughter and her mother, and there's no denying the profound power of their bond.
Fast Color is on Netflix now, so grab your mom and settle in for a truly heartwarming experience—and maybe even some superpowers, too!
What if you were raised by robots?In the new movie, 'I Am Mother', a young girl wakes up in an underground bunker with a robot that is programmed to raise her. The robot, with the voice of Rose Byrne, guides the teenage girl, Daughter (Clara Rugaard) through her education. As the daughter grows up, she starts to question the stories she was told as a child. She begins to question: Is there no one left above ground?
When a stranger (Hilary Swank) shows up at their door, everything changes for the young daughter and The Mother. Will the Daughter be able to escape from Mother's control?You'll have to watch I Am Mother to find out.
There are good movies, and then there are the best films.
Her, directed by Spike Jonze and starring Joaquin Phoenix, Amy Adams, Scarlett Johansson, and Rooney Mara.This was one of the best movies. There's something about the way it was shot that just made me feel like I was living in this world with Theodore Twombly (Phoenix). It's like I could smell his apartment. Or feel his shoes on my feet as he walked down the street.
All of the performances were amazing, but Phoenix stood out to me as someone who has reached his peak as an actor with this role. But what is it about? Well… that's a tricky one. It's hard to explain without spoiling it—but his character buys an artificial intelligence named Samantha (voiced by Johansson), who we only hear over speakers and on video chats through a device called an AI Guidebook (think Siri on steroids). They form a relationship, and things escalate from there.
If you're looking for a movie that's as much of a mind-trip as it is an adventure, you've come to the right place. Power of the Dog is a Netflix original movie based on the novel by Thomas Savage.
Starring Benedict Cumberbatch and Kirsten Dunst as two wealthy brothers who fight for control of their family's massive ranch in Montana, this film will have you on the edge of your seat from start to finish—and wondering how it all ends long after the credits roll.
Directed by Jane Campion (The Piano), this feature film is everything a drama should be: smartly written, beautifully acted, and expertly filmed. If you're looking for a movie that will keep you guessing until its final scene, look no further than The Power Of The Dog.
Silver Linings Playbook is a movie of many moods.Bradley Cooper, Jennifer Lawrence, Robert De Niro, Jacki Weaver, Chris Tucker, and Julia Stiles star in this comedy about a man who struggles to get his life together after a stint in a mental institution.
Though the movie can be funny at times—and it should be applauded for its memorable performances and use of humour to deal with mental illness—it ultimately falls short when it comes to telling a story about people living with bipolar disorder.
The Writer-Director David O. Russell's Movie received eight Oscar nominations including Best Picture and Best Director. It won the Directing Award at the National Board of Review Awards.
The moody and unsettling Phantom Thread is a film that will leave you feeling downright uncomfortable but in the best possible way. We've seen Daniel Day-Lewis do a lot of things.
Vicky Krieps delivers a surprisingly nuanced performance as Reynold's muse and Daniel Day-Lewis brings his usual brand of perfection to the role of Reynolds. Lesley Manville steals the show, as she often does, with a masterful portrayal of Reynolds' sister and business partner.
Phantom Thread is not for everyone—it's slow at times and some may find the ending unsatisfying. But if you want to be intellectually challenged by the most gorgeous costume design you've ever seen (and who doesn't?), then this is the movie for you!
Marriage Story is a lesson in heartbreak.The film follows a New York City theater director and his soon-to-be-ex-wife, an actress, as they come to terms with their divorce. The movie is gut-wrenching and painfully real but in the best way.Noah Baumbach's direction is masterful and his writing is both funny and profound.
The cast, led by Adam Driver and Scarlett Johansson, gives incredible performances that will deeply affect you. We recommend watching with a box of tissues nearby—you'll need them!
Jim Henson's Creature Shop
In the newest release from the show, we watch as Jake Corrick's character, a puppeteer, falls in love with Melissa Doss' character, a costumer. The two help Chaz Vance's character prepare for the opening of his new puppet theatre.
The initial attraction between the two main characters is endearing and sweet. Though we know it will be difficult to keep their relationship going as they're working on opposite sides of the production, we can't help but cheer them on.
The movie also features some delightfully strange puppets and costumes that will appeal to a broad audience. We see all of them in action at the end of the film during an elaborate puppet show that showcases all of our main characters' skills.
Though a bit predictable and slightly long, this movie is well worth your time if you're a fan of this kind of thing—whether that means Jim Henson's Creature Shop or just puppets in general.
When it comes to a powerful movie experience, "Full Metal Jacket" is the total package. Set during the Vietnam War, It focuses on the experiences of a group of Marine Corps recruits under the training of the unforgiving Gunnery Sergeant Hartman.
Employing a complex narrative structure that moves between boot camp training back in America and the full-blown Vietnam War, it explores how the U.S. military culture changed and dehumanized its recruits while also laying bare how war itself changes people into something they never could have imagined.
Though this was Kubrick's first attempt at making a film about war, he does not shy away from the horrifying realities of combat but instead presents them unflinchingly for the audience to witness. This movie on Netflix right is a must-watch for those who want to understand and know more about the Vietnam War.
What do you get when you combine a masterful director, a talented cast, and the backdrop of a tumultuous war?You get Da 5 Bloods, One of the best Netflix original movies directed by Spike Lee.Da 5 Bloods is the story of four Vietnam War veterans who return to Vietnam to retrieve the remains and gold of their fallen squad leader, Stormin' Norman (Chadwick Boseman).
Upon their return, they learn that a former South Vietnamese officer, Vinh (Johnny Trí Nguyễn), has been looking for them. He has information about where treasure from the war might be hidden. The group of men set out to find it, but what they discover on their journey—about each other, the war, and their country—is far more valuable than gold.
The film features an ensemble cast that includes Delroy Lindo as Paul, Jonathan Majors as David, Clarke Peters as Otis, Isiah Whitlock Jr. as Eddie, Norm Lewis as Melvin, Mélanie Thierry as Hedy and Paul Walter Hauser as David's son.
Saving Private Ryan, one of the feature films released in 1998 and directed by Steven Spielberg and produced by Paramount Pictures, is a story about the quest to find one soldier during World War II. The film follows a group of soldiers who risk their lives to locate a soldier named James Ryan, whose brothers were all killed in combat.
The soldiers are led by Captain John H. Miller (Tom Hanks).One of the Netflix movies for a gripping and emotional experience that shows exactly what our men and women in uniform go through for us every day. It will leave you breathless and heartbroken but also feeling incredibly grateful for the sacrifices that our military members make. There's a reason why this movie won five Academy Awards—it's truly outstanding. It's a must-watch!
When it comes to war movies, Apocalypse Now is the gold standard.After premiering at the Cannes Film Festival, this movie took on a life of its own and quickly became one of the most influential films in American cinema and history. Apocalypse Now was directed by Francis Ford Coppola and stars Martin Sheen, Marlon Brando, Robert Duvall, and many other notable figures.
It follows Captain Willard (played by Martin Sheen) as he travels up the Nung river with his crew on a mission to take out Colonel Kurtz (Marlon Brando), who has been corrupted by war.In this timeless classic, you'll find everything you could want from a war movie: action, self-discovery, fiery battles—and more. Don't miss out; watch Apocalypse Now today!
The Mitchells Vs The Machines
The Mitchells Vs The Machines produced by Sony Pictures, one of the best movies on Netflix is a movie that re-establishes the importance of embracing your weirdness. Directed by Mike Rianda and Jeff Rowe, the film stars Abbi Jacobson, Danny McBride, Maya Rudolph, Eric Andre, Fred Armisen, Beck Bennett and Olivia Colman.
Usually, a movie about a couple who are obsessed with being weird would be pretty boring or silly, but this one had an incredible story with a bunch of little details (like painting your nails blue to show loyalty to your favorite band) that made it feel "real." And then all of these other little details (like the part when they're at the diner in the middle of nowhere) made it feel crazy, which is so cool! It's like… sometimes embracing your weirdness is a superpower very few use.
The Lego Movie produced by Sony Pictures is fun for the whole family, complete with a great cast and a great story.The movie was directed by Chris Miller and Phil Lord. The film stars Chris Pratt, Will Ferrell, and Elizabeth Banks.
It will take you on an adventure through the Lego world. This movie has a great message of teamwork that everyone can enjoy. It has everything you need in a modern-day animated film: laughs, tears, and catchy songs. This is one movie that will have you dancing along to the music!
Stardust is one of the few films that's bewitching and whimsical, but also gorgeously shot and well-acted.The film's protagonist is Tristan (Charlie Cox), a young man who lives in a town at the edge of a mysterious world full of magic and adventure.
When Tristan goes off to find a fallen star to bring back to his crush, Victoria (Sienna Miller), he finds himself on an amazing journey with an incredible cast of characters led by Captain Shakespeare.Stardust is an epic tale that will have you hooked from start to finish. With an outstanding cast and breathtaking special effects, it's a must-see for any lover of fantasy films.
The Disaster Artist is a true story about the making of The Room—the so-called Citizen Kane of bad movies.We follow the journey of aspiring filmmaker and infamous Hollywood outsider Tommy Wiseau (played by James Franco) as he struggles to make ends meet, find true love, and achieve his dream of becoming a famous actor and director.
It is a beautiful movie, it is a fun, light movie that gives us a behind-the-scenes look at one creative man's struggle to bring his aspirations come true. A modern comedy classic in the making, The Disaster Artist also stars Dave Franco, Seth Rogen, and Zac Efron as they band together to pull off the movie of their lives.
tick, tick....BOOM! is a 2020 American musical drama film directed by Lin-Manuel Miranda, based on the autobiographical musical by Jonathan Larson. It stars Andrew Garfield as a composer who struggles to find success and fulfilment in New York City.The film is based on Jonathan Larson's autobiographical one-man show, which he performed off-Broadway the year before his death.
Larson never finished the show before his death in 1996, but it was later completed by playwright David Auburn and received productions both off-Broadway in 2001, starring Raul Esparza, and on Broadway in 2014, starring Lin-Manuel Miranda. Both versions have been re-titled tick, tick... BOOM!.One of the Netflix movies that will fill you with a ton of inspiration to pursue your dreams!
HOLY MOLY, this movie is good.The director, Martin Scorsese received the Oscar nomination several times starring Al Pacino, Robert De Niro, and Joe Pesci. He's directed some of the greatest movies in history, including his previous film Goodfellas and Raging Bull.
The Irishman tells the story of Frank Sheeran (played by Robert De Niro) and his involvement with the mafia during its heyday in America. The movie is set in New York City during Prohibition-era America and offers a glimpse into a time when gangsters were glamorous figures rather than violent thugs.
If you're looking for a film that focuses on the world of crime but also pulls back the curtain and reveals just how dangerous it really can be, then this movie is for you!
Promote: support and profit
Support Vivek with a promotion and this post reaches a lot more people. You profit from it by earning 50% of everything this post earns!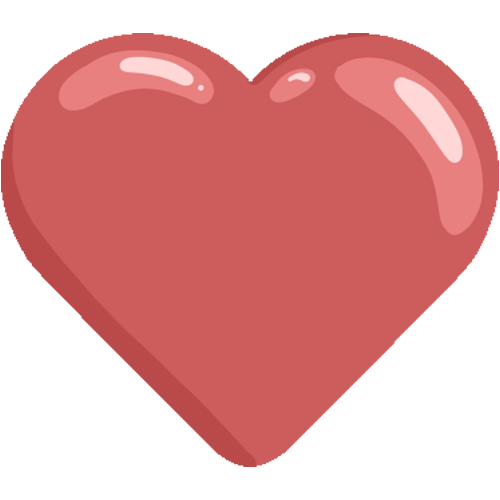 Like it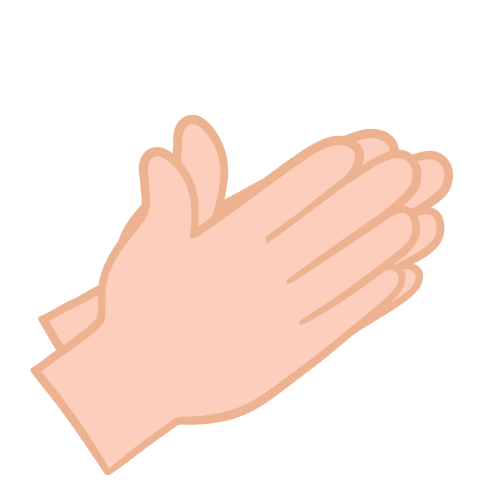 Applause