Best Horror Movies on Netflix
Who doesn't like scary movies? Everyone, right? So, If you are someone looking for the best horror movies on Netflix, then welcome! You are at the right place. With other binge-worthy content, Netflix has incorporated hundreds of spine-chilling horror films into its collection. But not all of them are worth watching.
You have to weed out other not-so-good content to find the hidden gems. But what if you don't have enough time for that? Well, don't worry horror fans! Here in this post, we will be covering all the Netflix best horror movies that you should consider watching if you want to have a blood-curdling experience. So, without further ado, let's jump into the main content.
If you are a fan of the horror genre, you might have heard about this horror series. Produced by Sherlin Entertainment, The Fear Street Trilogy is one of the scariest series on Netflix. This series follows the story of a group of teenagers who vow to break the evil curse that has been over their town for years. It has three parts:
Fear Street 1994 (Part 1)
Part 1 named Fear Street 1994 is based in a town called Shadytown which has been occupied by maniac killers. They were on a mission to search for a person who disturbed The Witches' grave and kill him. But, the group of teenage friends promises to save that person from the killers and save the town.
Throughout the whole story, you'll get to experience breathtaking thrilling moments with amazing sound effects, visuals, and plotlines. Not only that, the story is packed with a number of unpredictable twists that'll leave you amazed till the end. That's why this part is considered an incredulous beginning of Netflix's Fear Sreet Trilogy.
Fear Street 1978 (Part 2)
In this part, the viewers will witness how the summer fun and activities at Camp Nightwing turn into ghastly fighting for survival when another citizen of Shadytown gets possessed and changes into a maniac killer. This part has been successfully set up with a shocking and gruesome climax. The whole story is full of motion drama and scary moments.
So, if you are ready to feel the real thrill of the horror genre, then don't miss this part.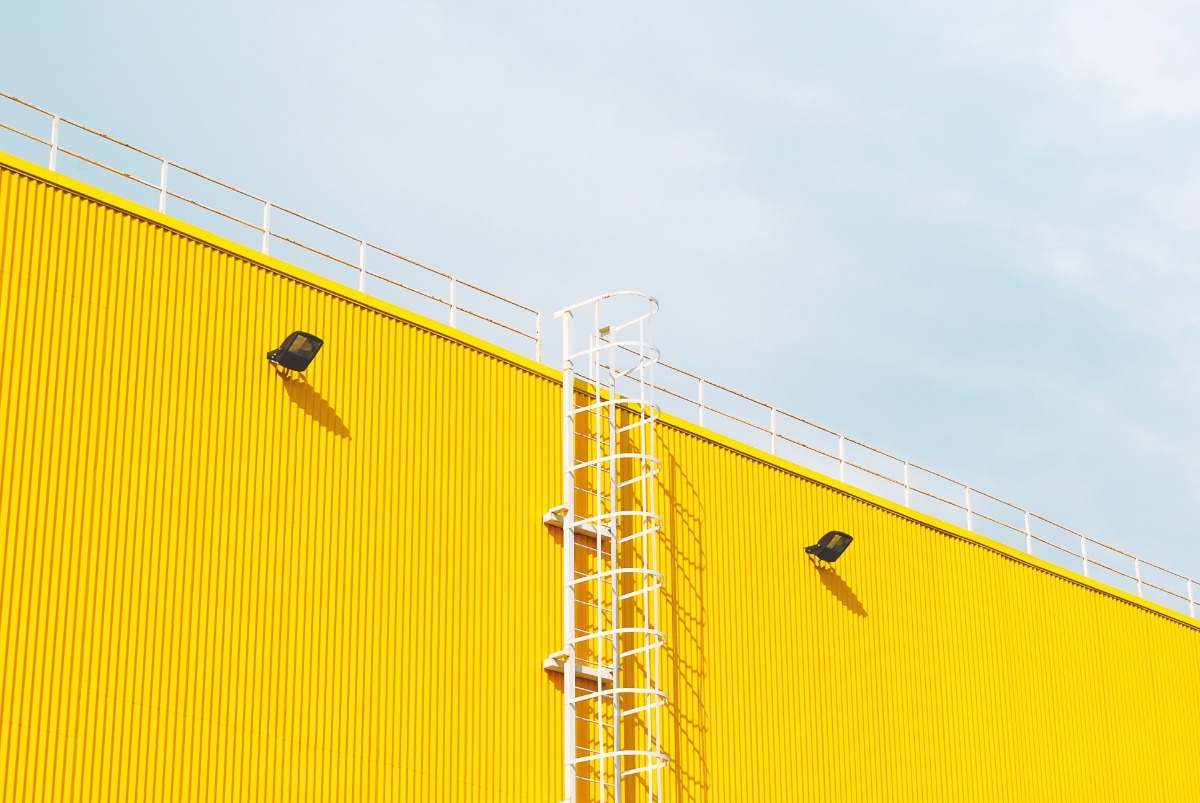 This is the final part of the Fear Street Trilogy that binds up all the events in one thread. Here you'll get to know the actual reason for the curse of Shadyside by going back to 1666. The story also reveals the origin of the Witch, Sarah Fier, and finally, in this part the town Shadyside will get rid of the years-old curse.
So, this was all about the three parts of Netflix's Fear Street Trilogy. Don't forget to give it a go if you are looking for a spine-chilling horror film on Netflix.
Are you a fan of the zombie genre? then this horror movie is for you. Alive has been released in 2020, the famous year of the pandemic. This horror film revolves around the struggle of Joon-woo, a video game live streamer who ultimately succeeds to keep himself safe from this deadly zombie apocalypse.
This horror film is full of twists and unexpected turning points that will hold your breath for the whole movie. Alive falls under the category of " best horror movies" that have hit the box office. It's now available on Netflix, So, don't forget to give it a go.
The name itself has successfully portrayed the aura of dread put forward by this horror movie. Moreover, you'll get goosebumps by knowing that the story of this horror film is based on a true event. The movie starts when Young Regan starts behaving oddly and her mother takes her to the doctor for medical help. 
But nothing comes in use to them. Finally, a local priest notices Regan's bizarre activities and tells her mom that she is under the control of an evil spirit. He also advises her to perform an exorcism with the assistance of an expert sent by the church.
The Exorcist has been categorized on the list of the scariest horror movies in the world because of its ambiance of suspenseful terror that provokes human fear in various forms. So, if you are looking for the best horror movie, then catch it right now on Netflix.
A Nightmare on Elm Street
Directed by Wes Craven, this horror movie is a classic slasher film. The movie begins when several midwestern teenagers get seized by Freddy Krueger, a disfigured evil force. Freddy horrifies them in their dreams and kills them in reality.
By investing all of these situations, Nancy and her boyfriend urge to reveal the mystery hidden behind these horrifying incidents. Will they be able to unveil it? Will they get rid of this evil force? To know more about their lives, catch this scary movie on Netflix.
Next comes on this list is another breathtaking ghost story called His house. There're a few horror movies that horrify the audiences from within. His house is one of them. The story opens with a tragedy but gradually turns into a spine-chilling horror movie. His House revolves around the struggle of a refugee couple who escape from war-torn South Sudan and takes shelter in an evil-seized English Town.
This is one of the best horror films premiering on Netflix. So, if you are in search of deadly horror movies, His house will be a perfect option for you.
If you are a fan of modern horror classic films, then this movie is for you. The story shows how a 16 years old girl Justin turns out to be a merciless and dangerous woman as she tastes the raw meat for the first time at veterinary school. After having the taste of raw meat, her hidden self emerges and she desperately urges for raw flesh.
Though you can't consider it a ghost story, still it will give you blood-curdling feelings with its extreme gore and violent visuals ( body-part eating). NOt only that, it was the first horror film that made the mainstream audiences faint and vomit at film festivals. So, do you want to have the same feelings? Then you should definitely give it a go.
If a horror movie has found footage cinematography, then it increases the anxiety level. Right? Creep does the same. It is a found-footage horror film.The movie has been directed by Patrick Brice. The story of this horror film begins when a freelance videographer Aaron answers an online ad in a remote town to record the odd behavior of a dying eccentric man.
In the recording, Joseph confesses that he raped his wife. Being disturbed by the annoying behavior of Joseph, Aaron insists to depart him but Joseph hinders him from doing that. Finally, Aaron gets rid of Joseph. But it's not the end. After coming back, Aaron continuously gets threatening mail from Joseph. 
One fine day, he insists Aaron meet him in a park and Aaron agrees. But Joseph ditches him and kills him with an axe. Here the audiences come to know that Joseph is none other than a serial killer. But why did Joseph kill him? To know the reason for Aaron's tragic death and unveil the mystery, give it a watch on Netflix.
The Haunting of the Hill House
If you are a fan of Cult classic line cinema, then this horror movie is your go-to option. The story of this film has been adapted from Shirley Jackson's classic novel. The story follows four strangers who come to Hill House under the supervision of Dr. Montague. He wants to prove the scientific existence of the paranormal.
But over the course of time, this hill house turns out to be extremely haunted. So, if you want to taste both the thrilling and horror experiences in one movie, don't forget to give it a go.
Who doesn't like mysterious horror films? More or less everyone likes that. Midnight Mass is the same kind of horror miniseries that revolves around the troublesome life of a man, who comes to Crockett Island with the hope of rebuilding his life once again. But when he arrives, he sees that a mysterious young priest has already captured this island and is trying to revitalize the town's flagging faith with his inexplicable deeds.
The nighttime scenes with barely distinguishable figures coupled with religious scenes are enough to get goosebumps watching Midnight Mass. So, what are you waiting for horror fans? This movie is now successfully streaming on Netflix? So, go and give it a watch!
When the topic comes to the "best horror movies on Netflix", then how can we skip The Blair Witch Project? This is one of the Scariest films ever. Not only that but this film has also earned its popularity for being a found footage horror movie.
The story starts when three film students (Heather Donahue, Joshua Leonard, and Michael C. William) visit a small town to accumulate the footage of a serial killer known as the Blair Witch. But the project takes a horrible turn when these students lose their direction and get stuck in a dark forest. And, here they encounter various scary incidents.
The Blair Witch Project is a feature film that starts with a normal story but ends with an unexpected climax creating a spine-chilling horror atmosphere for the mainstream audiences.
The story of this horror movie has been taken from a 1992 horror suspense novel written by Stephen King. The story is all about a woman whose husband dies during the foreplay leaving her handcuffed on the bed with the little hope of survival.
The whole plot of this movie revolves around the suffocating trauma of sexual abuse that many men and women will be able to relate to while watching Gerald's Game. The movie is considered the best adaptation of Stephen King. The lead cast of Gerald's Game was Carla Gugino. Moreover, the supporting cast of this film has played brilliantly to make it as realistic as possible.
The Conjuring is a signature film in the horror genre. Directed by James Wan, this movie follows a family seized by the satanic and evil spirits in their new home. Not only that, as the movie drive3s further, the audiences get to watch their favorite paranormal investigators Patrick Wilson and Vera Farmiga who face one of the most horrifying cases in their life in that abandoned house.
Introducing lots of scary creatures and incidents, The conjuring has become one of the best horror movies on Netflix. So, if you haven't watched it yet, then what are you waiting for? Catch this movie now on Netflix.
When we are talking about the best horror movies on Netflix, then we must include Annabelle, one of the scariest movies on Netflix right now. This movie is directed by James Wan. But do you know what makes it scarier? Well, the main plot of this horror story is based on a real-life incident.
The story of this movie revolves around a couple facing horrifying occurrences involving a doll and their home gets captured by a supernatural entity.all the horrific visuals, blood, terror, and deadly soundtracks make it even more horrific than other horror films available on Netflix. So, don't forget to give it a go.
The movie "It Follows" is a modern classic that revolves around the story of a young woman named Jay who gets possessed after having sex with her partner. Later he reveals that he passes the satanic cult to her body through intercourse. Now Jay has to pass this supernatural figure to another man. 
Otherwise, she will have a tragic death and that paranormal entity will again capture his partner who gave her that entity. What will be Jay's next step? Will she get rid of this? Well, the movie is now successfully streaming on Netflix. Then what are you waiting for? Do watch this movie and clear your anxiety.
If you are a horror fan and looking for jump scares movies on Netflix, then you must watch Sinister. The movie opens with a writer who hasn't had a best seller for more than 10 years and desperately works for a hit.
In the meantime, he comes across the horrible death of a family and decides to go there to solve the mystery. That's why he along with his family move to that haunted house. But over the course of time, he realizes that living one extra moment in that house might be fatal for them.
After the tremendous success of Conjuring part 1, the audiences were eagerly waiting for part 2 and their wait finally comes to an end when Warner Bros releases The Conjuring 2. In this horror film, the horror fans will get to see their favorite Patrick Wilson.
The story starts when this couple visits Enfield by being called a grieving family( a single mother and four sons) to investigate the satanic entity that has seized their house. To be very honest, Conjuring 2 isn't as horrifying as the first season. But still, its visuals and sound effects are enough to leave you amazed. So, do watch this film on Netflix.
I'm Thinking of Ending Things
I'm Thinking of Ending Things is a psychological thriller film that follows a young woman who wants to end her relationship with her boyfriend out of extreme fear. One fine day she goes out with her boyfriend to visit his parents' farm. But the scare factor comes into the scene when she gets trapped with them and starts questioning whatever she knew about his partner.
And, out of an exploration of regret she wants to end everything. So, if you are a fan of the psychological horror genre, then this movie is your go-to option.
The babysitter is a most spooky, goofy, and horrifying movie on Netflix. It's the story of a 12 years-old- guy named Cole who comes to know that his crush belongs to a murderous satanic cult. But will he be able to get rid of him?
Many violent death visuals like blood, stabbing, and hanging have been shown in this movie which makes it one of the deadliest feature films premiering on Netflix. So, go and give it a watch.
As we are talking about the best horror movies on Netflix right now, we must include a vampire movie that freezes the audience from Within. In such a situation, what can be more appropriate than Vampire Vs The Bronx?
The story revolves around a group of kids including young boys and girls who discovers that the real estate company is run by a few blood-sucking vampires. And from this moment the gruesome fight starts between both of them. This movie is undoubtedly a charming and genuine movie that might be included in the list of the best movie on Netflix.
The movie Unfriended is one of the first screen life movies that leaves the audiences amazed and frozen after watching this movie. The main story starts on a fine night when a group of high school students joins an online meeting for a chatting session. In the meantime, a user named Bille227 joins their session.
The friends start enjoying their online session until a dead girl named Laura Barns messages Blaire(one of the friends). But when Blaire wants to expose the real identity of Bille227, other friends start confronting their own mysteries and lies. What was the main reason behind this? To unveil it, do watch this movie on Netflix.
There are only a few horror movies that make the audiences glued to the TV screen. all of Us are Dead is undoubtedly one of them. This is a "new line cinema" that is now successfully streaming on Netflix.
The main plot of the story revolves around the struggle for survival of a group of school students who get stuck while the zombie plague seizes the whole city. Ultimately few of them remain protected till the end, but most of them get plagued by zombies.
This is indeed a horror movie. But more than that there are some heart-touching moments (losing father and own mother, losing best friends, ditching, cheating, sexual abuse, and so on) that will make you emotional over the course of time. Overall All of Us are dead is a complete package of horror and emotional moments. So, there is no shortage of drama for the audiences.
The List of horror films will remain incomplete if we don't add any Dracula movies to it. And when it comes to the best movie of Dracula, what can be more appropriate than Bram Stoker's Dracula. The story starts when a young lawyer Jonathan Harker visits Count Dracula to finalize a land deal. 
But somehow he sees Harker's fiancee's picture and coincidentally it resembles his dead wife. Count Dracula imprisons Harker and sets off for London to track Mina. The atmospheric descriptions, characterizations, and numerous death scenes make this one of the best creations of Francis Ford Coppola.
It feels great when a horror story gets combined with animation. Right? Paranorman has the same. The story of this slow-motion film revolves around a teenage boy Norman who has the power to see the dead people. Over the course of time, his power comes in handy when his small town gets plagued by evil spirits.
This film can't be considered just a horror film because, at the climax, it portrays a beautiful message of bullying, anger, and various emotions of kids who can't share them with anyone. Though Paranorman was released in 2012, still it's successfully streaming on Netflix making the audience glued to this film.
If you are searching for a creature feature film, then go for Sweetheart. It is a 2019 survival horror film directed by J.D. Dillard. The story starts with the tragic event of a shipwreck. A girl named Jenn completely finds herself alone on a barren island after this deadly event. Now she has to keep herself safe not only from the natural adversities but also from the dangerous sea monsters that arrive on the island every night.
This film is full of drama, and horror scenes that are more than enough to make you hooked till the end. The more the story unfolds, the more the hope of survival decreases for Jenn. In addition to that, the supernatural presence in this movie makes it more creepy and spooky.
Netflix's In the Tall Grass is an engrossing supernatural film Based on a novella by Stephen King and Joe Hill. The main plot of the story goes like this - A brother and a sister named Cal and Becky hear a startling voice of a kid amidst a maze while driving across the country. 
After some trade-off, they come out of the car and enter the huge field of long grass. But instead of finding the boy, they lost themselves in that deceitful field. While finding the way out, they face numerous weird events i.e. though nothing is moving, still, the kid's voice sometimes seems closer and sometimes it goes far away, etc.
Horror stories feel less interesting when they become less relatable. But "In the Long Grass" is at its best when it combines both the imaginary and real world. This film has been crafted so beautifully and realistically that the audience will find themselves within the horror world of long grass praying for the way out. So, if you want to have the same feelings, then don't forget to give it a watch.
Hitting 2.41 crores in USD, the movie Let Me In is one of the best additions to the list of Netflix's best horror movies. It tells the story of a young boy named Owen who is bullied every day in school by Kenny and his other classmates. Owen thinks of taking revenge on them but it is more or less like daydreaming for him. Eventually, he meets a mysterious girl named Abby and befriends her.
But Abby comes only at night in the playground of their building. Abby's father is a dangerous serial -killer who drains the blood of the victims to revitalize Abby. When Owen encounters the reality of Abby( A vampire), he feels both fear and love for her. In the meantime, the police investigate these murders and come to the conclusion that these events are caused by none other than a satanic cult.
What will be Owen's destiny? What will be Abby's further moves? To get the answers to these questions catch this film on Netflix.
Crimson Peak is a horror mystery film that blows the audiences' minds with its amazing storylines and plot. The story revolves around the life of a woman whose heart gets stolen by a seductive person. Consequently, she moves to a house on the top of the mountain- a place full of dread, mystery, and deadly secrets that haunts her for the rest of her life.
It's a perfect film for those who love to predict events beforehand. But as the story unfolds further, the viewers get more puzzled about the plot. So, it's better to call it a psychological horror film than just a horror film.
Directed by John Carpenter, Christine is an American supernatural thriller-horror film that features the supporting performances of Kelly Preston and Roberts Blossom. The story starts when Arnie buys a 1958 Plymouth Fury which he later names Christine. 
As Arnie's parents are super-strict, Arnie has to keep Christine in a garage. Gradually Arnie starts developing a weird obsession with Christie and he turns into an arrogant, prude man. If anyone comes between Christie and Arnie, his death is inevitable.
To stop this game of death Dennis ( Arnie's friend ) and Arnie's girlfriend, Leigh Cabot decide to destroy this dangerous car. During the whole movie, the viewers will get to watch a number of horrifying scenes. 
The film was overall a hit at the box office grossing nearly 21 million dollars. Christine gathers mostly positive criticism making it one of the best cult classics in the horror genre.
Next comes on this list, is another horror film named 1 BR. Directed by David Marmor, this film has received a tremendous hit among the horror-lovers. The story begins when Sarah, a twenty years old girl moves to Los Angeles after her mom's death with the urge to live a new life. 
After having a look at her new apartment and talking with her new neighbors, Sarah loves to be there as if she has found her dream life. Over the course of time, she realizes that she hates her job and wants to become a costume designer.
As the film unfolds further, it has been shown that Sarah starts enjoying with her neighbors having parties and barbeques. Not only that, but she also finds a real-life partner in that apartment named Brian. Everything was like a dream for Sarah until someone comes to know that she has a cat with her which is against the apartment rules.
From this moment, Sarah starts getting threatening notes and her whole life turns into a curse. She faces various weird situations and she later discovers the mystery of a spooky person who used to stock her.
We Summon the Darkness is a psychological horror film directed by Marc Meyers. The story of this film revolves around three best friends whose lives completely change when they perform a fake demonic ritual after their concerts. There is no shortage of drama, plot twists, and horrific incidents in this film. 
So, go and catch it now on Netflix.
Directed and edited by Mike Flanagan, Hush is a supernatural slasher film that has earned its popularity for its unique direction, proper management, and extraordinary performance. And the most unique part of "Hush" is it has a 15 minutes long dialogue and the rest has just scenes without dialogue.
Well, the story revolves around an author named Maddie who loses both her voice and listening ability at the age of 13. She crime novel writer. Over the course of time, she leaves NYC and shifts to a cottage amidst a forest to come up with better ideas. in the meantime, Maddie meets Sarah who enjoys her company. 
But the story takes an unexpected horrible turn when someone murders Sarah and targets Maddie as her next prey. But he realizes that she can't hear and speak. So, he takes this opportunity and starts playing with her to make the murder more exciting.
There are some gruesome murders, killings, and stabbings that make this film more enjoyable for the viewers. This movie is now easily available on Netflix. So, give it a watch.
If you love to watch movies related to urban legend, this film is for you. The story puts forward the time of 80's war between Islamic post-revolutionary -Iraq and Iran. A medical student named Shideh tries to return to the university but somehow gets stuck and comes back to her home. 
Incidentally, her husband Dr. Iraj has to go to the war zone leaving Shideh and Dorsa (their daughter) alone in the apartment. But their lives get shattered when Dorsa starts suffering from fever. She is afraid of Djinns and when Shideh asks her about how she knows the legend. 
Dorsa simply answers her neighbor lived downstairs. But the events get more shocking when Shideh comes to know that Dorsa's friend is mute- he can't speak. Gradually, Shideh understands that their apartment is haunted by a satanic force. Now Shideh must protect her daughter from that evil force, otherwise, Dorsa will be in danger.
Directed by David Bruckner, The Ritual is a British/horror mystery film. The main plot of the story is all about the struggle for survival of a group of college friends ( Luke, Phil, Dutch, Dom, and Rob) against a demonic monster. They go out on a trip to Sweden. In the meantime, a thief chases Luke and Rob in the forest. But Luke somehow manages to escape but Rob can't.
Consequently, Rob sacrifices his life in exchange for his marriage ring. No, it's the end. While they are in the deadly forest, they encounter a lethal demonic entity. One by one they all are killed by it except Luke. In the end, the viewers will enjoy a ghastly fight between Luke and that demonic force.
Veronica will be another best addition to this list. The story pivots around a teenage girl named veronica. After her father's death, she has to take care of her three siblings - twin girls Irene and Lucia and the youngest Antonito. Still, Veronica doesn't fully come out of the grief of her father's death. 
So, she decides to play ouija board with her friends ( Rosa and Diana) on a solar eclipse night. But while summoning her father, something goes wrong with Veronica. She hides the whole matter from her mother.
After that incident, Veronica starts feeling the presence of evil entities in her home and scares that they might cause harm to her siblings. in such a situation. Veronica connects with Sister Narcisa who advises her to break the chain with the ghost. Till then, everyone is unsafe in that horrible house.
Directed by Wisit Sasanatieng, The Whole Truth is a mysterious horror film premiering on Netflix. The story of this film starts when Pim and Putt are visited by an older adult. They have no clue who the person is. He then tells them that he is their grandfather and breaks the news that their mom has met an accident and is in a coma now.
He takes the children to her grandmother whose behavior is quite weird and the children can sense that.One day, Pim notices a small hole in one of the walls from where he was able to see their neighbors. What is that hole? Is it just an illusion of Pim's childish mind or is there something that their grandfather is hiding from them?To have all these answers, you have to catch this film on Netflix.
As we are talking about the best horror movies on Netflix, we must include The Unholy. The story revolves around Alice, a young girl who receives the power to heal the sick after a supposed visitation from Virgin Mary. And, this incident starts spreading all over the world and people visit Alice to experience her miracle. 
Eventually, a disgraced journalist also visits Alice with the hope of revitalizing his career. But when multiple weird occurrences start happening, he doubts Alice and Virgin Mary for these events.
The 8 th NIght is a recent addition to the horror lists on Netflix. The story revolves around evil energy that comes to earth to destroy it fully. Jin-soo is the only person who knows about its existence and tries to unveil the truth/ reasons behind the murders caused by Aeran.
In this film, the viewers will be able to experience hundreds of horror events, mysteries, and amazing storylines that will make them hooked till the end.
The Old Ways is another scariest movie that you might consider watching on Netflix. To be very honest, for the first 10 minutes, you'll get no hook on this movie. But once you keep watching it further, it will make you glued to the screen with its alluring story plot and twists.
It begins with a terrible past incident that happened in Christina Lopez's life. During her childhood, she saw her mother possessed by a demon. Incidentally, after a few years, she again goes to the same village to explore the tribe's lifestyle. Meanwhile, Miranda Flores her cousin forbids her not to explore La Boca. But who can resist the curiosity of a journalist?
But she doesn't know that this curiosity will harm her badly. One among the tribe declares that Christina is seized by a demon and they start perming exorcism on her. The ritual was not only painful but also gruesome. 
Now, the question comes, Is Christina really possessed? If not, then how will she get rid of this dangerous ritual? To clear all these doubts, you have to this movie on Netflix.
Directed by Camiel Goldhaber, Cam is a psychological thriller. The story revolves around a cam girl named Alice. She is one of the top 50 stripper girls and is supposed to earn a good deal of money every day. One day she decides to make a duo with her friend. But the problems start the next day when she finds her account taken over by a clone.
At the first, she thinks it's a technical glitch but over the course of time she realizes that the clone is actually live. Alice tricks him by adopting various ways and finally deletes her account. Cam was released in 2018 and is now successfully streaming on Netflix. So, don't forget to give it a watch.
The plot of Don't Listen shows how the peace and bliss of a family turn into dread, fear, and horror within just a few days. The story starts when a family(Daniel, Sara, and their only son Eric0 moves to an old abandoned house in the country. After a few days, Daniel and Sara plan to change the house once Daniel's job shifts to another country.
But an unexpected ghastly occurrence takes place in between when their only son Eric dies mystically.Almost broken and shattered by the grief, Sara decides to move to her mom leaving Daniel alone in that house. On that very night, Daniel hears Eric's voice while sending an audio note to Sara.
To demystify this event, Daniel asks for help from German Redondo, a writer, and a supernatural investigator. when Sara also hears Eric's voice, she is compelled to come back to that haunted house again.That's not enough. Sara becomes the new victim of those evil entities.
Later they come to know that 300 years ago, the Spanish Inquisition used this house for a witchcraft trial and since then this house is seized by them. And, the only way to stop this bloodbath is to destroy it completely.
The Possession of Hannah Grace
The movie The Possession of Hannah Grace is inspired by an article published in LA. the story revolves around the life of Hannah grace, a young woman who is seized by demons. The demon is so powerful that it has already killed a priest. Finding no other way out, Hannah's father decides to chock her.
After a few months, Megan, an ex-cop recovers from her breakdown and joins a job in the graveyard. One night she sees a man carrying out a dead body(Hannah). From that very moment, various weird things start happening- death, killing, murders, etc. The more people die, the more Hannah's body starts recovering rapidly.
Consequently, Megan and her ex-boyfriend begin their investigation to unveil the mystery hidden behind Hannah.
Nightbooks follows the story of a young boy named Alex, who loves to read and write spooky stories. He likes everything related to horror and crafts his own story likewise. One day, he hears his parents arguing with each other in a separate room and decides to leave the house with his stories to burn them.
But after punching the button of the elevator, he reaches a spooky floor where the delicious smell of pumpkin pie tempts him. But after taking a bite of that pie, he faints and gets encountered by a witch. She threatens Alex to tell her new stories for the whole night, otherwise, she'll kill him.
Hope you liked our list. Let us know if we missed your favorite movies.
Promote: support and profit
Support Vivek with a promotion and this post reaches a lot more people. You profit from it by earning 50% of everything this post earns!

Applause