Movies to Watch in 2022
Movies in theaters are an emotional roller coaster! No matter how many good subscriptions you have at home, watching a movie in the theater gives you a pleasure that cannot be compared to movies being watched at home. Thankfully, now we can go out and watch out favorite characters on screen and enjoy a great time at the theater.
Whether you are looking out for a film that has adventure and thriller, I'd suggest you look at this film. The movie makes you feel complete after you come out of the movie theater. The director of this Marvel movie is Daniel Espinosa and the other characters are Adria Arjona, Jared Leto, Matt Smith and many more.
Jared Leto
Dr. Michael Morbius
Matt Smith
Milo
Adria Arjona
Martine Bancroft
The plot of the movie surrounds where the character soon turns himself into a vampire to cure his rare blood disease. If you want to watch this movie with your child, make sure he/she is above 13. Also, to get a glimpse before you visit the theater, have a look at the trailers available. The release date of Morbius is April 1, 2022. 

If you want to watch a film and come out of the movie hall getting the right kind of feel, this movie might be the sort of film you are thinking of watching. The movie is full-packed action and thriller which is delivered in the most appropriate manner.
Jake Gyllenhaal
Danny Sharp
Yahya Abdul
Will Sharp
Eiza Gonzalez
Cam Thompson
Michael Bay is the director of the film and some of the famous names you'll watch on the screen are Jake Gyllenhaal, Eiza Gonzalez, Yahya Abdul-Mateen II, and Garret Dillahunt. Even though this is a remake of the Danish film, the location, plot, and sequence are worth binge-watching. Take your family out for this movie and you're sure to come back hearing praises. However, this might not be the ideal choice for very young kids. The release date of the Ambulance is April 8, 2022.
If you are looking to watch good movies in theaters let me tell you, this one is going to be a great choice. Within a week of release The Bad Guys is a movie people are really talking about and leave no doubt in your mind that the movie is not bad at all! It's great watch for children and an adult too.

Sam Rockwell
Mac Maron
Awkwafina
One can categorize this movie as a comedy and adventurous and is surely there to bring about a smile in every viewers eyes. The journey depicted in this movie shows a clear sign of goodness in the world, where you will see reformed villains. That's all we'll reveal for the movie here, the rest is on you to watch the movie online. The bad guys has already been released on April 22, 2022.
The Unbearable Weight of Massive Talent
If you are looking out for more movies to watch in 2022 that is doing quite well in the box office, let me tell you The Unbearable Weight of Massive Talent is quite a famous one. With Nicolas Cage starring as the lead this one sure to sweep people off their feet at any age.
Nicolas Cage

Pedro Pascal
Shoran Horgan
The movie is a comedy based drama that involves several turmoils and possesses a bit of action as well. The director of the film is Tom Gormican. Apart from Nic Cage, we have Pedro Pascal, Tiffany Haddish, Sharon Horgan and many more giving this film a great star cast.
If you are looking out for genres that have a classic look, then let me tell you this year is sure to give you some surprises. People have previously watched the Jurassic series and hoped that more of the stories should be revealed. But with time, it didn't happen.
Cast of Jurassic World Dominion
Dewanda Wise

Mamoudou Athie
Dichen Lachman
However, 2022 is indeed going to be the year where the Dominion is going to releasing marking this as the end of the Jurassic series. And the best news about this film is that the movie will have your favorite characters - Sam Neill and Laura Dern. Apart from that the trailers and other information say the movie also starrs Chris Pratt, Bryce Dallas Howard and Goldblu. The film is directed by Colin Trevorrow. 
The opening of this movie is one of the most anticipated movies in 2022 and is sure to give your weekend excitement that rarely comes. So, lovers of classics, this is the movie to look out for! The release date of the Jurassic World Dominion is on June 10, 2022.
We've all known who Elvis Presley is and if have a keen interest towards sonic movies, this one might be you favorite to watch. Thankfully the movie will release during June, when most people will be enjoying a holiday.
Austin Butler
Tom Hanks
Olivia Dejonge
The movie is particularly a biopic of Elvis Presley and highlights on the relationship he had with his manager. In the movie, you are sure to see the very famous face Tom Hanks and of course, another renowned name in the film fraternity - Austin Butler. 
It was during this time that our favorite actor Toma Hanks was infected by the dreadful coronavirus, but nevertheless, the movie is a superhit and we're awaiting the spectacular performance these actors are sure to deliver.

Watch Movie Trailer
Another one for all Marvel fans, this July we have some good news coming to you! When director - Taika Waititi released the movie Thor: Ragnarok, people eagerly looked around to know whether or not the second sequence is going to release.
Chris Hemsworth
Christian Bale
Natalie Portman
And to everyone's surprise, you have something great to watch during the July weekend, where you will see Chris Hemsworth, Tessa Thompson, Christian Bale, and many more famous names act in the film. However, if you are a Marvel lover, you know very well about the use of a hammer, but we are not sure about the storyline this time.
So, we can conclude that it's indeed a surprise for us to see! And the release date of this film is July 8, 2022.
big shout out to all Brad Pitt lovers! The Bullet Train is a release in that you are due to see your favorite actor in the lead role. Even though the movie is based on a novel, but we are still anticipating the release of this movie.
Brad Pitt

Joey King
Brian Tyree
The director of the film is David Leitch. And some of the actors that you are due to see in the movie are Aaron Taylor-Johnson, Brad Pitt, Joey King, Zazie Beetz and many more. From the disclosed storyline, it's estimated that the movie is an action thriller.
And of course, the bullet train plays an important part in the assassin of the movie. And the release date of this film is July 29, 2022.
We all are lovers of animated series. And this is irrespective of what your age is! That's exactly what this movie is all about! The series is a directed by Jared Stern, and the actors of the film are Dwayne Johnson, Kevin Hart, Natasha Lyonne, Vanessa Bayer, and more.
Dwayne Johnson
Keanu Reeves
Kevin Hart
The movie centers around the series about the superhero Batman and his dog. The film goes through several turmoils. However, that's what we can conclude from what the information sources have given us.
But we are sure there is much more to it and any child or adult is sure to be on the same page as us. We are eagerly anticipating the release of this movie on July 29, 2022.
Black Panther: Wakanda Forever
Sadly that's lost one of our very favourite actors - Chadwick Boseman in 2020. However, the Marvel release is still due to come out on November 11, 2022. Even though we would not see the Boseman, bhe other characters of the film remain intact. Letitia Wright is playing the role of King T'Challa's spunky sister Shuri, which is going to turn out to be the main focus of this storyline.
Letitia Wright
Daniel Kaluuya
Winston Duke
But Boseman's death is going to play an important part and we're not sure how director Ryan Coogler plans to makeup for makeup posts. But being a Marvel series fan, I'm sure you are waiting to watch this movies in theaters with your family.
We are yet to know more about this film as there is no release of poster or any other details. However, sources say that the film may come out at 2022 end of the year or in the early part of 2023. But from our trusted resources it is found out that Mario's original maker - Shigeru Miyamoto and Chris Meledandri are going to be the producers of this chapter. 
Chris Pratt
Anya Taylor Joy
Charlie Day
The film is directed by Michael Jelenic and Aaron Horvath. The actorsof in theinhe film are Chris Pratt, Anya Taylor-Joy, Jack Black, Seand th Rogen. But we are yet to know more about the story of this movie. 
However, we can surmise that the movie is due to be one of the most awaited movies of the director's career.
This is due to be the last series of the triology of Halloween that releases used in 2018. The director of this movie is David Gordon Green. And the actors in the film are Jamie Lee Curtis, Judy Greer, Andi Matichak, and Nick Castle.
Star Cast of Halloween Ends
Jamie Lee Curtis
Andi Matichak
Judy Greer
We are sure the end will be just as we are estimating it to be. However, one needs to watch the film to understand the what the directors and movie writers have in store for us. The release date of this film is on October 14, 2022.
Director Jordan Peele did provide us with some fantastic content in the movie - Get Out and Us. Soon after that success, he'd managed to put up work for himself and started working for this movie. The movie is due to release on July 22, 2022.
Keke Palmer
Daniel Kaluuya
Jennifer Clarke
Even though we are not much aware of what the director has in store for us but we can surmise that he has based the plot in a South American setup, which is surely going to be something interesting to watch.
In one of the trailers, it seems that there is some kind of supernatural and exciting stuff above their home roof. But as expected we don't know much about the story and its star. The cast that are starring are Keke Palmer, Daniel Kaluuya, and Steven Yeun.
The name Dwayne Johnson is associated with Black Adam since the year 2014. And ever since his inception people have been relating him. But 2022 is indeed special as we will get to see this man on the big screen and he'll be doing the role of a antihero who possesses a umpteef powers.
Dwayne Johnson
Noah Centineo
Sarah Shahi
The director of the film is Jaume Collet-Serra and we are really for the man to make a magnificent release on October 21, 2022.
Finally, to end our list, what better than having Minions. The highest money-making franchise globally is the Minions and there is hardly anyone who hasn't fallen in love with this superbly talented character.
Steve Carell
David Anderson
Julie Andrews
The director Kyle Balda and Brad Abelson are releasing this July and we can't hold ourselves to watch the superbly interesting series where we see the rise of GRU. The first Minion movie made a whopping 1.5$ billion globally at the box office and there is no doubt that this one too is going to be a wonderful release. So, we are definitely wanting to see the spectacular work of animation and the wonderful voice of Pierre Coffin.
2022 is indeed blessed with the variety of films it's offering us. As we slowly come to the end of our blog today, I hope you have quite a number of films sorted out to watch this year. So, go ahead and plan your movie day! Also don't forget to let us know in the comment section below how you liked the specially curated list that I've come up with above.
Promote: support and profit
Support Vivek with a promotion and this post reaches a lot more people. You profit from it by earning 50% of everything this post earns!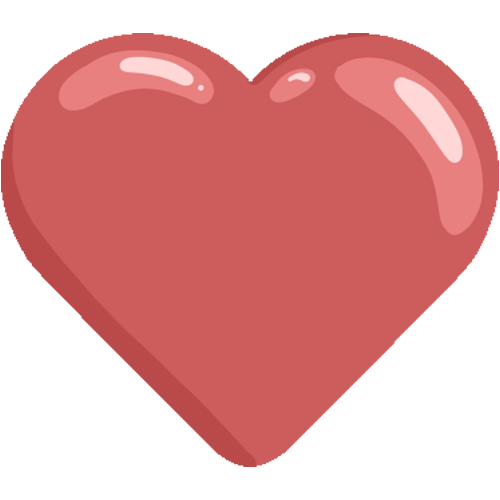 Like it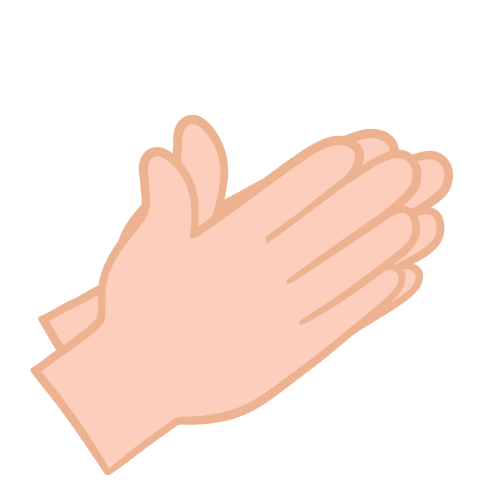 Applause