Updated; 19 May 2022 by Sameer bedar
Teens are great lovers of Instagram and Facebook. They like them very much. With the onset of Snapchat teens (Boys&girls) began to live and die for the snap streaks. To me, they take an oath and pledge will shall only and only live for the Snapstreak.

Snapchat streaks are when you directly send and receive snaps from friends for some consecutive days. Your streaks largely depend upon how much time you are sending and receiving snaps without breaking the chain of communication.
What is a streak Explained 2022?
The term streak is very much fun for Snapchat users. Once you enter into a streak, you will never wish to stop! If you are sending snaps to your friends on daily basis for ten days. Ans they also reply with snaps each one of those 10 days. Therefore your snapstreak will be at a count of 10. Snapchat always rewards you with special emojis "100" for streaks lasting for 100 days. Therefore sometimes Snapchat rewards you with a "mountain emoji" for extremely longer Snapstreak. This indicates you have to be punctual while using Snapchat.
Many boys and girls (Adolescence) spent a large amount of time, in order to keep their streaks alive. Teens never bear to lose a streak that has put months of work into. So they always remain focused and energetic for enhancing the length of a Snapstreak.

The unit for measuring success on Snapchat is Snapstreak. To me, this is the prime reason for decreasing follower count. While using Snapchat you need to know it always focuses on qualification rather than quantification.

Being a researcher and a great lover of social media. I am personally analyzing teens about what snap streaks mean to them. I came to know streaks are residing factors and an important matric in their life.

How to see your Snapstreaks
Being a snap user you should know streaks appear beside your friend's name in your conversation tab. Snapstreaks are commonly identified by the flame emoji. Sometimes it may or may not be accompanied by additional Snapchat emoji. Make sure sometimes they depict other meanings about your friendship.
As your streak gets going on, you will see a bundle of flame emojis. This only represents the number of days you have to keep your Snapstreak going. For instance, if you keep your streak going for 50 days, the red 50 points emoji will appear beside the flame emoji.
Being a Snapchat user you should know it is an app that is highly popular among teens. This app allows or equips users to send photos, stickers, videos, and so on to their contacts. Therefore later this develops your streak.
Streaks are proof of friendship
The Snapchat users believe if you lose streak so you lose the friendship. Mr. Aamir, 20 years old in J&K India joked "Some people I don't live next to, so if I didn't have the snapstreak going. To me, I would love to talk to them. It ultimately depends on how much you like them.
Abid another guy from the Kashmir valley agreed "that streaks are the basics to keep your friendship alive." To abid friendship ultimately relies on Snapchat streaks. The longer your snapstreak is the better your friendship is.
The number of long streaks you have is a great proof of long friendships. It also signifies how meaningful people you are interacting with. Therefore these streaks also depict how much an individual is aware of social dynamics. A guy from Mumbai admits "your popularity directly depends upon your streaks."
He added: " streaks show how many people you talk with. Streaks are always compared with scores. Whoa, that guy knows a lot of people. He also believes social status can be predicted by snap streaks. Therefore he himself admitted that some people do not care for streaks.
During your high school and college days, you remain very much anxious. So you need social media in order to release some anxiety. So to me, all these guys have to make use of Snapchat.
It is a cool way to remain in touch with your friends every day. It is just like a commitment from both sides to keep the streak going.
Once you send a snap to your friend if you miss a single day. You could be labeled as careless.
Should I be worried about snapstreaks?
No, you no need to be worried about snapstreak. They are designed for your interactions with your loved ones. A degree of skepticism should be applied to the "skinner box" perspective of social media. This prepares our brand to hammer a button for reward. I never admit that Snapstreaks can speak about the mindset of a person.
Snapstreaks are illustrated how much your family members or loved ones are using Snapchat. who they are using it with. In some families, children are using Snapchat under their parental control. Sometimes if you are not a big fan of this platform or you need to know the friend list of your child. Therefore this is useful for discussions about Snapchat. You will come to know is this a suitable place for your kids.
This will also let you know how trivial your kids are on Snapchat. Especially if there is the involvement of emotions like sticking it to a nemesis on Snapchat by breaking their record for longest snapstreak, obsession, and anxiety shall be on cards.
How do I deal with snapstreaks?
To me Snapstreaks keeping a sense of perspective you are taking it. Make sure there is no reward for maintaining a streak. So it is not necessary to put effort into that. Sometimes if your young ones love to snap at their friends. In that case, it is quite natural to send or receive snaps but not a marker of importance or symbol of how enduring it is. So in a natural way these streaks end, sometimes you could go for a vacation or break your phone or lost your phone, and so on.
In some cases, parents are vigil for their wards. They are constantly looking at how their wards are using social media, especially Snapchat. They have created a schedule for their children for how much time they can use social media and other sites. If they feel this is the necessary solution to the problem that is good.
To me being a parent you need to set a stage to talk with your children, about how to make responsible use of social media.
If you are concerned about your children using Snapchat. So you need to check the screen time. To learn more try it for free.
Snapchat Streak lost?
If you lost your Snapstreak either by a bug in your Snapchat or by any other technical reason. You no need to worry I will guide you on how to get back your streaks:
Open Snapchat and sign in to your account.
Tap "Settings."
Towards the bottom, go to the "Supports" section.
Tap "I Need Help," then "Snapstreaks."
From the "What if my Snapstreak has gone?" option, choose "Let us know."
Select "My Snapstreaks disappeared."
Fill in the form, including as much information as possible.
Hit "Send" to submit your form.
If the hourglass emoji was displayed in your streak ended, it's natural that Snapchat won't be able to help. However, you have an option to strengthen your case to recover it in the "What information should we know" section of the form.
The only two interactions that count toward your snapstreaks
While using Snapchat you come in contact with two things to whom you need to know. So you need to do to keep your Snapstreaks going for as long as possible. These two things include:
Sending photo snaps to any individual friend.
Sending video snaps to any individual friend.
So that is it if you can remember to send a photo or video snap to a friend–not in a group snap and within that 24-hour window of your last snap interaction–then you should have no problem keeping up with your snapstreaks!
How to share your snapstreaks with your friends using filters and stickers
Snapchat has a couple of amazing fun features which help you to remind and encourage your snap friends. Here you can reply on a photo or video snap quickly for the reason to keep your Snapstreaks going which includes:
Snapstreak filter: you need to Double-tap on friend's name in your conversation tab. You need to take a video snap or photo snap then start swiping left or right through the available filters.
How to use filters
Filters are design overlays that you add on top of your Snaps. After you take a Snap, swipe to see what's available. (Filters are different from lenses.
Filters can add color effects, show venue info, feature your Bitmoji, show what you're doing, and more 🖼️
How to Add a Filter to your Snap
You can add Filters to photo and video Snaps.
To add a Filter to a Snap…
Swipe left or right to choose a Filter
Tap to layer multiple Filters
Pro-Tip
💡 if you don't see a certain Filter, like the temperature or time, then check the
sticker drawer
How to Enable Filters
If Filters aren't working right, make sure to enable them in your Snapchat Settings, and enable location services on your device.
To enable Filters in Snapchat…
Tap ⚙️ in My Profile to open Settings
Tap 'Manage' under 'Additional Services'
Toggle 'Filters' on
To enable location services for Snapchat on your device…For iOS devices
Open your device's Settings
Tap 'Privacy'
Tap 'Location Services' and turn them on for Snapchat
For Android devices
:
Open your device's Settings
Tap 'Location'
Tap 'Turn on'
Learn more about location settings.
Report a Filter
Let us know if you see a Filter that features something explicit, offensive, or copyrighted, or if it violates Snapchat's
guidelines
 report a Filter you see in a Snap…
Press and hold on the Snap you want to report
Tap 🏳 at the bottom
Select an option to report it
We appreciate you taking the time to help make Snapchat a safer place and a stronger community 🤗
Snapstreak Bitmoji stickers: If you are using or connected with Snapchat from your Bitmoji account, you need to double-tap on friends' names in your conversation tab. Then you need to tab the sticker icon to see Snapstreak stickers that feature your Bitmoji and your friends if they have a single.
Bitmoji in Snapchat
Make sure to firstly enable Bitmoji in Snapchat or if you go through the Snapchat app to download Bitmoji you need to do this.
Firstly open Snapchat
Then tap the ghost icon at the top of your camera screen.
Click the gear icon to open settings.
Then tap Bitmoji > link Bitmoji
Frequently asked questions
What Do Snapchat Streak Emojis Mean
know here what emojis mean Snapchat makes it mandatory for users to know if they possess an active Snapstreak. Therefore, the meaning of emojis next to a Snapstreak can get confusing for a just user. For Snapstreaks, there are primarily 3-emojis – Fire (🔥) emoji, 100 (💯) emoji, and Hourglass (⌛) emoji.
What does the streaks 🔥 mean?
Streaks on Snapchat means you and your friend have snapped to one another (not chated) within the last 24 hours for more than 3 consecutive days.
How do I keep a Snapstreak going?
So to keep your snapstreak going, both snap chatters must send snaps to and fro within a 24-hours window.
How do I know if my Snapstreak is going to end soon?
You'll see a ⌛️ next to a friend's name if your Snapstreak with them is about to expire or exhaust.
Can I have a Snapstreak in a Group Chat?
Remember Snaps sent to a group don't count for Snapstreaks you have with individual Snapchatters.
what are fake streaks Snapchat
When a girl either sends
"streaks"
to a selected girl or boy for attention from them. Either to make them jealous or for someone to notice them.
What do Snapchat streaks look like?
A streak is symbolized
by a little picture of a flame and the number of days, the streaks have gone on. Only the two people involved in the streak can see this.
Snapchat streak benefits?
streaks give users a sense of competition and friendship. A lot of young people want to get streaks to rivals or opponents their friends or to show that they have a very close friendship with a particular contact.
What are Snapchat streaks and how do they work?
streaks are how many times two people have been sending snaps to each other on a regular basis. If you send a snap daily, your streak will get longer. If you have a streak, it is shown next to your name in the Snapchat app.
how to do streaks on Snapchat for beginners?
In order to start a streak with someone, you need to send to and fro a photo and video snap for 3 consecutive days. Next, you need to wait for them to send you a snapback. A streak can only work when both users send a photo/video snap to one another for 3 consecutive days.
Snapchat streak ideas?
Here are some Snapchat streak ideas that'll get your new streak off to a flying start:
Find Willing Participants. …
The First Day Matters. …
Focus on People With Whom You Frequently Interact. …
Use Blank Photos. …
Stick to a Particular Time of Day. …
Reorganize Your Friends List. …
Check Your Filters.
5 Simple Tips to Increase Snapstreak
The most renowned way to maximize Snapstreak is to send photo Snaps to the other person. If you are shot out of ideas to send pictures of, you could just send a blank Snap to keep the streak going. Therefore the long-term Snapstreaks are usually blank unless both participants are socially active and outgoing.
Videos are always known for relaxing boredom than images. If you find sending static images redundant or boring, you can choose to send video Snaps too. Record a video every day and send it to the person. Video Snaps also feel more personal, and it helps strengthen the bond with your friend.
Here on Snapchat, you should be consistent in order to keep the snaps going on and forget the snaps going on. You can make use of reminders to be regular in sending snaps.
Troubleshoot Snapchat if the app isn't working
Be attentive here if you are facing issues on your Snapchat. In such cases, you will have to act quickly to fix your Snapchat app. There are
multiple ways to fix the Snapchat app not working issue
, and you can check our in-depth guide linked here for detailed instructions to help you with that.
Request to restore lost Snapstreak
While facing any glitch or technical issue related to your server. never wasting your time contact immediately to your Snapchat support they would restore your Snapchat streak.
#whataresnapchatstreaks
#streaks
#snapchatstreaks
#Snapchatflames
#bitmoji
#stickers
#filters
#Emojis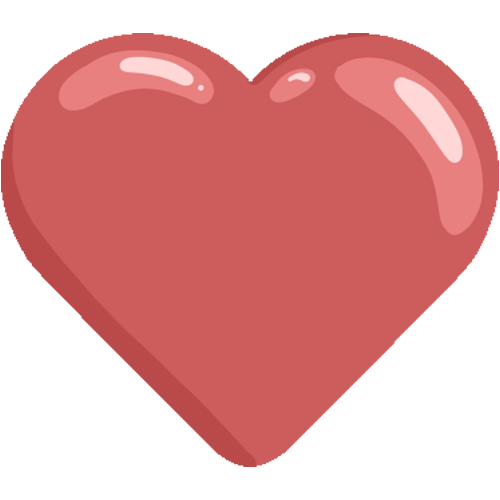 Like it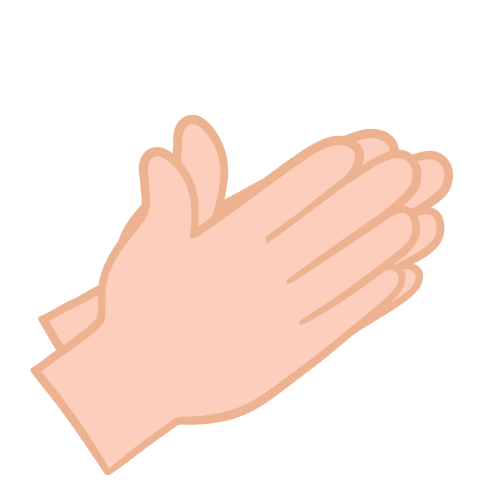 Applause