In elk Italiaans restaurant staat het op de kaart. Bijna iedereen vindt het lekker en het is er in vele variaties; Tiramisu. Maar welke ingrediënten maken Tiramisu nu zo lekker. En heb je echt eieren nodig voor die specifieke smaak? Lees gauw verder en verras iedereen met dit superlekkere recept..
Tiramisu betekent letterlijk; trek mij omhoog. Hiermee wordt bedoeld; beur me op, of maak me blij. Omdat in de meeste Tiramisu recepten veel eieren worden verwerkt, heeft het dessert een hoge energiewaarde. Vroeger werd het ook vaak aan zieken gegeven om het herstel te versnellen.
Waar komt Tiramisu vandaan?
Er doen verschillende verhalen/legendes de ronde over het ontstaan van dit calorierijke dessert. Eén daarvan is dat de tiramisu aan het eind van de zestiende eeuw uitgevonden zou zijn voor het bezoek van de graaf van Toscane aan Wenen zodat hij een mooie herinnering aan de stad zou hebben. Volgens een andere legende zou de tiramisu tijdens de Renaissance gezien worden als een krachtig afrodisiacum (een middel om de zintuigen te prikkelen) en werd het dus 's avonds door Venetiaanse vrouwen gemaakt voor hun minnaars). De Britten houden vol dat Tiramisu van oorsprong uit Engeland komt en afgeleid is van "Zuppa Inglese". Dit gerecht was eveneens een nagerecht met laagjes (vanille en chocoladecreme) en was zeer populair onder de Engelse inwoners van Italië.
Wat zijn de traditionele ingrediënten van Tiramisu?
Van oorsprong zit de authentieke tiramisusmaak in de combinatie van biscuit, cacao, mascarpone, koffie en ei. Omdat rauwe eieren tegenwoordig niet veel meer in desserts worden gebruikt in verband met mogelijke salmonella besmetting, zijn er tal van variaties op het oorspronkelijke recept gemaakt.
Het recept voor de allerlekkerste Tiramisu zonder eieren:
Benodigdheden:
•1 pak (175 gram) lange vingers
•3 dl. sterke (afgekoelde) koffie (bijvoorbeeld oploskoffie)
• 3 eetlepels likeur (amaretto,marsalawijn, cognac, sinaasappellikeur etc.)
• 250 gr. creme fraiche
• 2,5 dl. vanillevla
• 1,5 eetlepel suiker
•1 zakje slagroomversteviger
• cacao
•slagroom voor de garnering
Hoe te bereiden?
Leg de lange vingers in een platte schaal (of bijv. een bakplaat). Besprenkel ze met de afgekoelde koffie en eventueel de likeur.
Klop de crème fraiche met de suiker, de vanillevla en de slagroomversteviger bijna stijf. Zorg dat er een tweede schaal klaar staat waar de lange vingers in lagen in kunnen worden gelegd.
Verspreid vervolgens een deel van de stijfgeklopte crème over de lange vingers en stooi er een laagje cacao overheen. Vervolgens weer een laag lange vingers en weer een laag crème.
Zorg ervoor dat de laatste laag crème is en bestrooi deze ook weer met een laag cacao.
Zet de Tiramisu vervolgens een half uur of langer in de koelkast. Garneer de Tiramisu met slagroom en smullen maar!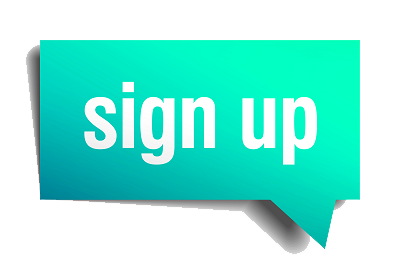 Word lid en beloon de maker en jezelf!