In het woonzorg centrum waar ik werk wonen veel bijzondere mensen.
Ze hebben een eigen appartement en kunnen gebruik maken van huiskamers beneden waar allerlei activiteiten op het programma staan.
Wij, het personeel, bieden zorg en begeleiding aan voor mensen met een dementie.


Vandaag probeer ik die zorg aan Lien te leveren, Lien komt van een Indonesisch eiland en slijt haar oude dag tussen de Blanda's, zoals ze ons noemt.
Lien is altijd bezig, liefst nuttig, want, zoveel tijd heb je niet op aarde, die moet je goed besteden.
Ik klop en loop naar binnen, in de huiskamer, geen Lien.
Ze heeft een Indonesische inrichting, kleurige meubelen met overal tafelkleedjes, kleedjes over de bank en stapeltjes met spullen.
Voor mij is dat Indonesisch, ik heb ook een Indonesische vriendin en zij heeft ook zo'n inrichting.
Ach daar is ze, ze staat op het balkon, vroeger rookte ze daar, maar dat is ergens in het verleden blijven hangen.
Voorover gebogen staat ze te vegen, ik zie dat ze blaadjes en lucifers (hoe komt ze daar nou aan?) onder de mat veegt.
Dan ziet ze me en ik krijg een stralende tandeloze glimlach.
" ik wil u graag helpen met wassen" leg ik uit.
" Tassen? Maar kind, ik ga helemaal niet naar de winkel"
Dit is onze bekende conversatie, ze is doof, en waar het gehoorapparaat ligt?
In ieder geval niet bij haar gebit, ik pak het gebit alvast maar en poets het, met groene zeep in plaats van tandpasta. Dat hoort zo tegenwoordig.
Goed afspoelen en Lien stopt ze in haar mond. Nu een stralende glimlach, met tanden.
Voorzichtig begin ik weer over wassen, badkamer, handdoek?
Ik gebaar daarbij in de richting van de badkamer.
"ik verwacht helemaal geen bezoek" "nee handdoek" ik houd de handdoek omhoog.
Daarna krijg ik het verhaal te horen dat ze het al zelf heeft gedaan, het zelf kan en waarom kom ik?
Mijn uitleg zou geen zin hebben, ze blijft doof, en ergens in haar geheugen komt vast een andere wasbeurt naar boven die ze zich wel herinnert.
Hele stukken lijken met een schaar uit haar geheugen geknipt.
Straks begint ze over haar broers, of over de hond.
Ik heb het nog niet bedacht of ze opent haar koelkast en terwijl ze yoghurt pakt vraagt ze: Bobby, heb jij die gezien, hij wil eten en ik zoek hem al de halve nacht"
In een huiskamer is een robot hondje dat op goede dagen door kan gaan voor Bobby dus mijn antwoord is
"Bobby is beneden, zullen we daarheen gaan na het wassen en aankleden?"
Dit heeft ze gehoord, haar ogen schieten vuur.
" jij lelijke blanda, laat mij de hele nacht zoeken naar mijn hond en nu moet ik me eerst ook nog wassen? Ik ben schoon"
Zonder pardon wordt ik naar buiten gestuurd.

Collega Jannie loopt voorbij, ze lacht.
"wil jij naar kamer 611? Ik probeer het zo. Ik haal Bobby even op"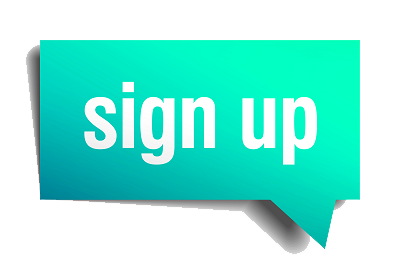 Houd je ook van schrijven? Doe mee met schrijfuitdagingen en  word lid van Yoors. Beloon de maker en jezelf!