It's a crazy chicken.. a species of bird of paradise among the chickens. But nevertheless, every chicken has a party and likes to go out. Easter is a nice party to unpack. It's a fun way to make your own crazy chicken. Make with each other all your own chicken and you will see that no one is equal! . That's what makes the challenge so much fun. Read how to make a crazy chicken like this?
What do you need?
- Styropor cone (use the code CREAKIDS and receive a small gift with your order)
- Collall Styrocol glue
- Collall flash glitter mother-of-pearl white
- Yellow chalk (pastel chalk or pastel chalk)
- Assortment of buttons mix (Action) You can also use pompons, crepe paper, fake jewelry, sequins, beads etc. utilizing
- Piece of pasta for beak
- Yellow marabou feathers (use the code: CREAKIDS and get a small gift with your order)
- Orange wings: reuse bouquet material (you can also use orange feathers, foam rubber)
- Yellow wiggle eyes with eyelashes (use the code CREAKIDS and receive a small gift with your order)
How to make it?
1. Stick the cone with buttons and glue and build it on
2. Make eyes of 2 equal buttons and glue wobbly eyelets on them
3. Fill the gap of the buttons with a mixture of mother-of-pearl white glitter and yellow chalk powder (crayons rub together)
3. Fold orange decoration into a wing shape and glue it
4. Paste feathers on the head and back of the chicken
5. Cut a piece of pasta to size and color it orange with a marker
6. Glue the beak to the spot

Some more fun inspiration with styropor and Easter!
Below you will find decorative material that you can also use for your crazy chicken.
Click on the photo of your choice and order it in the webshop!
Affiliate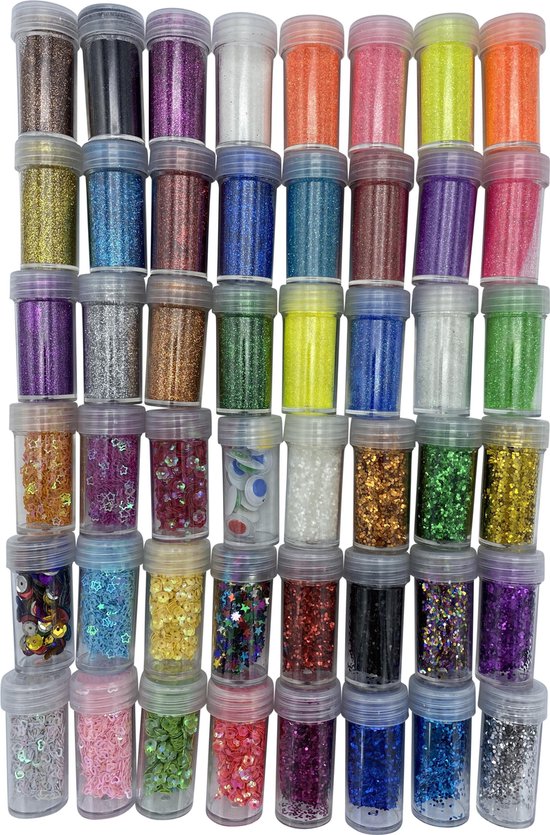 4artz® set with 48 types of glitter bottles and eyelets a ca. 10 grams
No less than 48 jars of glitter and eyelets are in this set! Glitter is familiar to everyone. It is versatile to use, because it is nice to process during scrapbooking, or tinkering in general. The vast majority of the set is a multitude of glitter colors, but we also put a few eyes in the set, because you can never have enough. We've put together a beautiful varied color set, so you can let the creativity take its course. Fun for children, but certainly also adults who are skilled scrapbooking, card making, or crafting. So a nice set of glitter that will make your craft work a little more sparkling.
The vans with glitter have scattered covers, so you can easily sprinkle the surface you want to work. The figurines such as stars, hearts, eyelets and flowers have only a screw cap. In the pictures you can see the multiple of the set.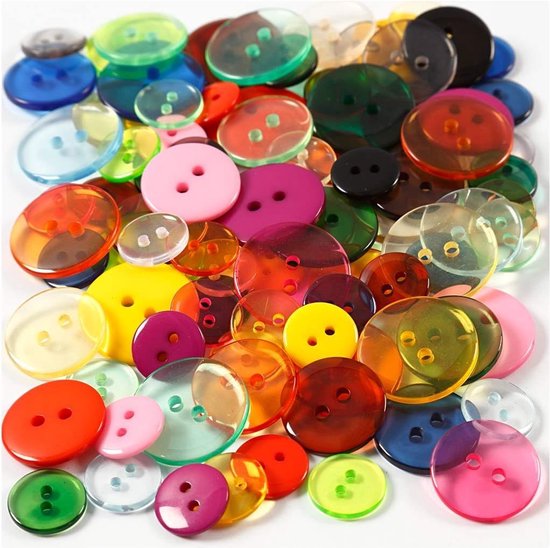 Creotime Buttons Multicolor 100 Pieces
Creotime knots
These buttons are made of plastic and have various colors and different sizes.
Specifications:
Gender: junior
Material: plastic
Color: multicolor
Dimension: 12, 18, 20 mm