Met sokken kan je allerlei leuke sneeuwpopjes maken. Vul de sok met rijst of met grint, het is heel eenvoudig! Hier onderaan zie je de werkwijze in een handig filmpje. Angela stuurde mij een foto van haar gemaakte sneeuwpoppetjes, ook gemaakt van sokken. Superleuk!

14/01/18: Op Facebook sprak ik een lid van een leuke knutselgroep Knutselen/Freubelen/Binnen/Buiten, over het maken van sokpoppetjes. Zij vertelde me dat zeer vele popjes had gemaakt en stuurde me meteen allerlei foto's.  Ik wil ze hier wel even laten zien, want het zijn leuke sneeuwpopjes.  
Hierbij Wendy dus, in het zonnetje gezet, met haar sokpoppetjes!  
"Hallo, ik ben Wendy Reijenga. Ik ben geboren in 1988 te Harderwijk en ik  woon in Ermelo.  Nu werd mij door De Knutseljuf Ede gevraagd of ik het leuk vond om een kort verhaal te vertellen. Hoe ben ik  er op  gekomen om sokpoppetjes te maken?  Ik ben heel creatief.  Eigenlijk ben ik altijd wel bezig met iets. Naast het maken van sokpopjes doe ik ook Diamond paint en kleur ik graag. 
In de winter van 2017 ben ik begonnen met sok sneeuwpoppetjes. Ik wilde graag wat leuks knutselen maar wist niet zo goed wat ik dan zou doen.  Mijn vriend begon mee te denken en we hebben samen filmpjes zitten kijken op YouTube. Toen kwamen we op de sneeuwpoppetjes uit, meteen reuze zin in! Dus  de volgende dag ben ik meteen op pad gegaan om alle benodigdheden  te zoeken. Sokken, lintjes, oogjes, glitters enzovoort! Daarmee maakte ik de sneeuwpoppen, zo leuk mogelijk. 
In totaal heb ik er ongeveer 25 gemaakt. En.. ik heb ze allemaal verkocht! Tja,  ik dacht wie niet waagt wie niet wint, proberen kan altijd.  En ja hoor, de ene sneeuwpop na de andere ging de deur uit..
Toen was de kerst voorbij. Ik vond het tijd voor iets anders. De oma van een vriend kwam op het idee om sokkonijntjes te maken. Zo ben ik dus weer begonnen met de haasjes. In de winkel van alles gekocht in de paaskleurtjes, zoals lintje enzo.  Inmiddels ben ik ook begonnen aan een kuikentje. 
En wat denk je, mijn paashaasjes zijn ook al populair, ik heb er al een paar verkocht.
Leuk toch?
 Veel liefs, Wendy Reijenga"

Lees meer van De Knutseljuf Ede: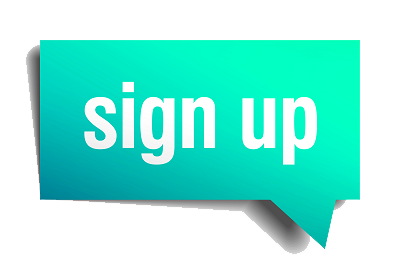 Word lid en beloon de maker en jezelf!