Hierbij vertel ik jullie mijn verhaal .. met de hoop dat jullie hier inspiratie uit halen .
Ik ben een jonge vrouw van ondertussen 25 jaar . Getrouwd met een fantastische man en een pracht van een dochter van 1,5 jaar .
Alles begon 9 jaar geleden , ik had iemand leren kennen die 6 jaar ouder was als ik. We hadden elkaar ontmoet op een fuif waar een vriendin van mij , mij voor had uitgenodigd . Toen ik wist dat hij dus met ons ook nog mee naar huis ging rijden was ik super blij .
Ik voelde me direct aangetrokken tot deze man hij straalde iets uit .. sterkte ... zekerheid... volwassenheid ... met andere woorden was ik al zo goed als verkocht :)
Na onze GSM nummer uit te wisselen en een paar keer een smsje te sturen, gingen we praten via MSN ... na lange gesprekken, fijne gesprekken hadden we beslist dat we eens gingen afspreken.
Nu toevallig was hij die avond alleen thuis en vroeg hij of ik bij hem thuis geen film kwam kijken . Natuurlijk in alles enthousiatme zei ik direct ja :) . Alles liep geslaagd .
Na een 3 weken hadden we een relatie opgebouwd .. alles ging zo zijn gangetje ik leerde zijn vrienden kennen , zijn familie , maar ook zijn ex... ( die mij al eerder waarschuwde )
Na 4 maanden samen te zijn begon de miserie .... omdat zijn beste vriend mijn nummer gevraagd had voor het geval van dat hij niet zou opnemen hij mij teminste kon bereiken dacht mijn vriend dat ik hem aan het bedriegen was ... hij werd zo kwaad dat hij mij bang maakte op een of andere manier ... na een paar van deze uitbarstingen had ik beslist dat ik er een punt achter wou zetten .
Omdat ik zo al een paar keer schrik had gepakt had ik hier ook bang voor .. dus was ik laf en stuurde een berichtje ... na enkele minuten vroeg hij of we er eens rustig over konden babbelen.
Ik dacht nog hij vraagt het rustig dus waarom niet ... na een paar uur kwam hij me halen en reden we naar hem thuis om dit ' misverstand ' even op te klaren .
Eenmaal in zen kamer kwam het monster boven hij begon me te slaan, te schoppen . Hij zei dat iemand zo als ik niemand anders kon krijgen, ik was het lelijke eendje ... En ik mocht iemand zo als hem niet in schande brengen dus moest ik het maar bekopen met een paar rake klappen.
Nu hing ik vast aan hem kan ik niet meer weg ik had zo veel bang ... dat ik bij hem ben in gaan wonen ...
Na een jaar vernederd te worden en elke keer als hij dacht dat ik een berichtje kreeg van een man slaag te krijgen .. begon hij me te misbruiken ( seksueel ) . Ik moest maar , na de eerste 4 keren tegen te strippelen heb ik mij er gewoon bij neer gelegd dat dit mijn leven ging zijn .
Na 2 maanden misbruikt te zin geweest ben ik zwanger geraakt ... ik was 17 jaar . Ik voelde met niet goed ... en had gevraagd of hij voor de zekerheid een test wou gaan halen . Natuurlijk positief . Ik was aan 1 kant blij want ik ging mama worden maar aan de andere kant wie gaat nu de klappen krijgen ?
Zijn eerste reactie was iets waar ik niet op gehoopt had ... hij zei me je hebt 2 optie's ... ik zei aahjaa welke dan ? zijn antwoord daarop was 1 of te wel laat je abortus plegen of 2 ik stamp dieje kleine uit uwe buik . Ik moet geen kind hebben van een slet ! Dus heb ik op mijn 17 jaar maar beslist voor mijn goed en het goede van het kindje om het weg te laten halen ...
Toen ging de vernederingen en het misbruiking maar verder.. ;
Op een avond besliste de beste vriend om eens een avond te komen kaarten .. na een tijd zei ik dat ik heel moe was en dat ik ging slapen . Dit was geen probleem ..; tot zijn beste vriend weg was ... hij vroeg me of ik een berichtje had gehad ... ik zei nee natuurlijk nie want ik lig te slapen waarom ? Mijne maat stuurde een bericht en uwe gsm ging af hoe dom denk je dat ik wel niet ben ... ik zei mijn GSM is niet afgegaan want hij staat op stil en zo als jullie wel kunnen raden is het noodlot nogmaals toegeslagen .
Hij nam een gsmkabel en probeerde mij er mee te wurgen .. omdat ik bleef stampen liet hij na een tijdje los ... juist optijd want mijn krachten waren op ... toen pakte hij mijn haar vast ... ( ik lag bloot in bed enkel een onderboek aan ) sleurde me van de trap af en zette mij putteke winter buiten . Van voor aan het straat .. na enkele sec. haalde hij mij terug binnen .. mijn keel deed pijn ... ik had het ijskoud ...
Toen heb ik beslist dat dit echt moet stoppen of 1 van de dagen is mijn leven voorbij ... Dus had ik mijn moeder opgebeld om te vragen of mijn papa mij kwam halen en al mijn spullen .
Toen mijn vader na enkele minuten aan kwam gereden was hij in alles staten . Hij pakte mijn spullen en zei me in de auto te gaan zitte.
We zijn dan direct vertrokken , ik natuurlijk met de schrik wat nu ....
Hij heeft me nog 6 maanden gestalkt en heeft het dan opgegeven .
De gevolgen van nu ..; ik vertrouw niemand, mijn man moet oppassen met hoe hij me benaderd , mijn dochter betekent meer voor mij dan wat dan ook, en mentaal ben ik al jaren gebroken ... valt niets meer aan te doen ..;
Dus aub als je zo ook iets meemaakt of meegemaakt hebt ga dan naar de politie leg bewijzen voor .... ik was te laf en nu loopt de dader nog steeds vrij rond ..;
Ps : ik heb natuurlijk niet het hele verhaal er op gezet er zijn zo veel dingen gebeurd ... dat ik dit niet allemaal kan intype... gewoon omdat het te lang is maar ook omdat ik het me dan terug moet herrineren ... heel dit verhaal ... heel deze tijd bij deze man heeft 2 jaar geduurd .
Daarom dat ik weet dat voor mensen die ongeveer het zelfde meemaken , het ook wel eens fijn vinden om dit kwijt te spelen ... kan soms een beetje rust geven . Dus aub praat met mij als je zo ook iets ervaart . Ik geef je graag mijn persoonlijke gegevens ... ik kan je niet helpen maar dat je je verhaal eens kwijt kunt kan vele mensen toch rust geven.
Bedankt om dit te lezen ...
Promote: support and profit
Support Femma with a promotion and this post reaches a lot more people. You profit from it by earning 50% of everything this post earns!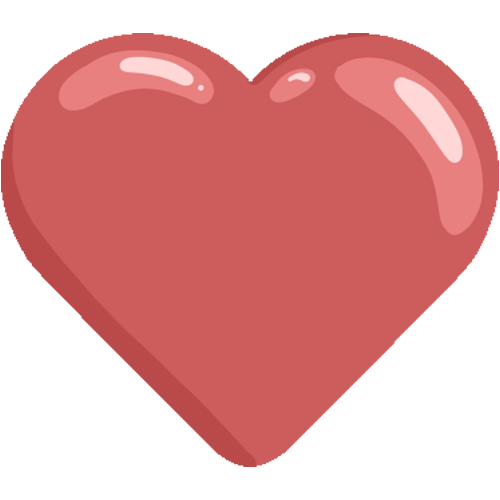 Like it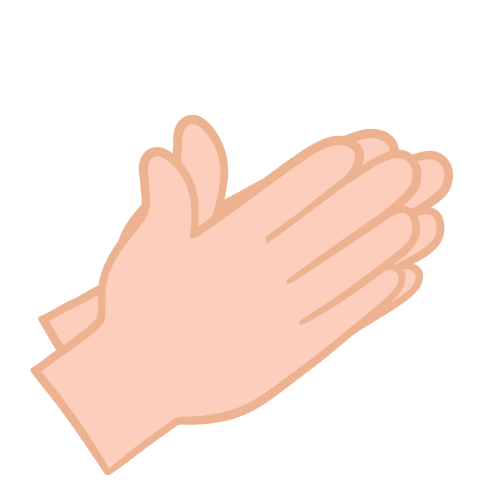 Applause