Zie ginds komt de stoomboot
Hoe vaak hebben we het er nu al niet over gehad? Als de stoomboot weer in ons land aankomt, is het altijd weer raak. Het hele land is in rep en roer. En dat allemaal door leugen en bedrog.
De boot meert aan en Sint-Nicolaas - jawel, hij leeft nog steeds en wordt er ogenschijnlijk niet veel ouder op - wordt door zijn knecht - vroeger was dat de Zwarte Hoofdpiet, tegenwoordig zijn alle kleuren goed, behalve zwart - geholpen om de kade op te komen. Daar staat het paard dan al klaar, terwijl alle kinderen in de buurt hun best doen om hem zo hard en zo vrolijk mogelijk toe te zingen met vaak al vele decennia lang bekende liedjes.
Alles wijst erop, dat deze kinderen werkelijk geloven, dat deze oud uitziende heer met zijn lange witte baard, zijn rode mijter en zijn fraaie staf er weer een lange bootreis vanuit de Spaanse hoofdstad Madrid op heeft zitten. Zijn knechten - want zo wordt het leger Zwarte Pieten nu eenmaal genoemd - vervullen hun diverse taken naar behoren.
Het moet mij van het hart, dat al vele jaren - ja, eeuwen zelfs - in deze periode van het jaar de leugen regeert. Een leugen, die alles met Sinterklaas en zijn jaarlijkse verschijning te maken heeft. Niet alleen de kinderen, maar ook de volwassenen doen hier aan mee. Sterker nog, de kinderen lijken eerder een willoos slachtoffer. Ik vind het tijd worden dat de waarheid nu eindelijk eens boven water komt. De stoomboot mag blijven drijven, maar de waarheid zal wellicht vele mensen vrijzetten.
Wie zoet is krijgt lekkers, wie stout is de roe
Een zin uit een van de hoogliederen in dit jaargetijde geeft aan, dat je iets lekkers krijgt als je zoet bent. Zoet in de zin van gehoorzaam, eerlijk en getrouw. Je inzet in de loop van het jaar zal worden beloond op Pakjesavond.
Als dit zo zou zijn, was het een mooie stok - of moet ik zeggen: roe - achter de deur geweest. Maar helaas... Als ik door de jaren heen om mij heen kijk, dan zie ik altijd heel veel zoete lekkernijen de winkels en etalages uitpuilen. Zouden er dan echt zoveel mensen zoet zijn? Zouden zoveel mensen een beloning verdienen voor hun gedrag in het afgelopen jaar?
Zelf herinner ik mij nog, dat ik ooit de verhalen las over de roe en de zak. Er was vaak een serieuze dreiging. Maar ik heb eerlijk gezegd nog nooit gehoord, dat iemand op 6 december plotseling verdwenen was, omdat hij of zij in de zak was meegenomen naar Spanje. Maar ik kan het natuurlijk ook gewoon gemist hebben. Daarom zeg ik:
Opsporing verzocht: waarheid over zak van Sinterklaas
Wie is er als kind door Sinterklaas meegenomen naar Spanje
en is bereid om zijn of haar verhaal hier te delen?
Dat zou immers een volgens mij uniek verhaal opleveren.
Maar misschien is er niemand, die dit heeft meegemaakt (of het van directe naasten weet).  Iemand die werkelijk in de zak van Sinterklaas is meegenomen.
En dan kunnen wij ons afvragen of hier geen sprake is van listige leugens en bedrog.
Zwarte Piet en de zak van Sinterklaas
In mijn jeugd had Zwarte Piet een roe bij zich en een zak. In die zak had hij stiekem zijn pepernoten verstopt, maar die was - zo werd erbij verteld - zo geleegd om de stoute kinderen erin te stoppen en mee te nemen, te ontvoeren naar Spanje.
De roe was er om van tijd tot tijd dreigend - maar wel vaak met een lieve, olijke lach - de kinderen onder de duim te houden.
Toen Zwarte Piet zijn zak - en vooral natuurlijk zijn roe - moest inleveren, ging het al snel bergafwaarts met de belangrijke opvoedkundige rol van deze knecht van de goedheiligman. 
Nu de discussie over zijn huidskleur in een regenboogvorm gestalte heeft gekregen, dreigt er een zondvloed. Wie kan er immers op enig moment ontzag hebben voor een ander, als deze zich volstrekt tegennatuurlijk in allerhande kleurencombinaties hult?
Kortom: 
deel je verhaal,
als je ooit door Zwarte Piet in de zak gestopt bent!
Andere verhalen van Flying Eagle
Andere verhalen van de hand van Flying Eagle zijn: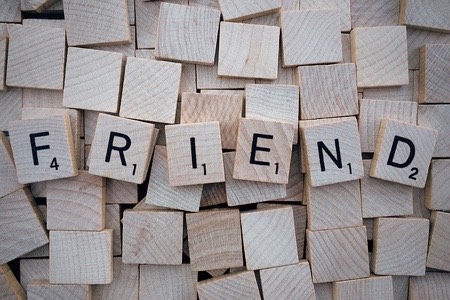 Beloon de maker en jezelf
Word gratis lid.