Below here I will quoting an article from our local newspaper, which refers to behavior after a hurricane when the urgent life threatening phase has passed. What in general is said that after the initial 4-6 weeks of basic life necessities have passed, people start to have excessive aggressive behavior. To be honest this was something I was just think about earlier in the week, since I work in the local hospital here, and seeing the consequences of all this drama. Of course because of my job I can not go into details, but bottom line is I see a lot of shit at the moment.
Also while being on the road you feel a sense of hostility, while normally we are called 'the friendly island' for a reason. Especially in traffic you would never need longer than 5 seconds before parking out, because somebody will stop and give you a chance. I almost just got  ran over on my way home today. We have road works in front of my house, with traffic lights because there is only one lane available. A truck went through red, and really wanted to pass, and when I was shouting at him that the hell he was doing, and the guy stopped and opened his door to shout a lot back at me. Okay, so my behavior was also more aggressive than I usually would be, which surprised me. This is just traffic, but people shooting each other in the face is just not good at all.
PHILIPSBURG--The Police Force has noticed a trend toward unnecessary violent and/or aggressive behaviour among persons within the community in the aftermath of Hurricanes Irma and Maria.

  In a statement to the media on Sunday, police said this behaviour, which is unlike that under other circumstances, has the fullest attention of the police and will be dealt with according to the law.

  Health Care Psychologist Miranda Veltman, who has been working for the Police Force since the passing of these hurricanes, believes violent and aggressive behaviour are psychological symptoms that can be experienced by anyone after major natural disasters.

 www.dailyherald.sx
I also see a lot of people being distracted from nothing. They just gaze in the distance, and stuff they would normally never forget, is totally being forgotten now. Is this because our brain is still too full with emotions? That there is not much space for our normal thoughts.
Also here in our house we all still need a ridiculous amount of sleep still. Is this because of all the physical work that is being done? Or is it because we are still processing what happened and everything we went through.
If I look at myself I feel more emotional than I usually am. If I refer to some things from the storm (not even my own, but from friends) I hear my voice breaking a bit. Also work stories are hitting me harder in the face than they would usually do, which is not very convenient when you work in surgery. I wouldnt call it PSTD, that is way too much. But also I would call my own behavior different, compared to before the storm. Or would I call it gaining more life experience?
What I do hope is that the violence part stops very fast. I understand it because so many people are unemployed and sleeping in houses with leaking roofs. If you didnt sleep all night because rain was pouring on your ass, I wouldnt be to jolly either. Lets hope for the best!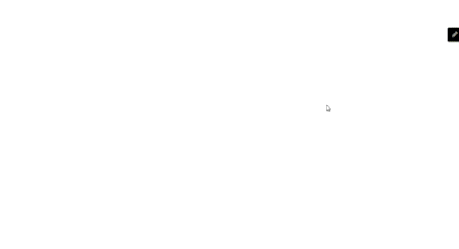 "A stressful experience of that magnitude can cause an increase of violence by adults as well as youth. In the last few weeks and days the criminal offences have become more violent by the youth as well as by adults," Veltman said.

  Police referred to recent crimes such as violent armed robberies, a group of students ill-treating another student with a baseball bat, a shooting incident in Middle Region and a fatal stabbing in St. Peters, just to name a few.

  "During a disaster your mind is so focused on surviving that it tends to function on 'automatic pilot.' After things calm down in four to six weeks, your mind gets the chance to realise what happened.

  "At this point some people can go into shock. Some people can experience numbness and/or denial at first. After this initial shock, other stress reactions can be experienced. These could be having flashbacks, negative mood changes, dissociative symptoms (not aware of your surroundings), avoiding situations and getting easily irritated or becoming aggressive," stated Veltman

www.dailyherald.sx