Non profit organisation, Cairo Egypt
We are a small group of people working to help horses, donkeys and camels by the pyramids in Cairo, Egypt. 
 The "pyramid horses" and camels are being used to take tourists and local Egyptians on rides around the pyramids and the surrounding desert. Horses and donkeys are also used as transport for locals and to pull carts selling various produce. Stables here are small and narrow and often filled with sand, so donkeys are used for both cleaning out manure and to bring clean sand inside.
 Most of the owners we work with have low incomes and many are illiterate. They don't have money to pay a good vet and they don't have access to updated knowledge about horses. Hence, they rely on old methods used by their fathers and grandfathers. The main goal for PFK is to educate owners to better understand their animals' needs. A horse with joint injuries needs rest, not linefiring. A horse that doesn't eat needs a health check and maybe having its teeth rasped, not strings through its belly. A horse with fever needs anti-pyretic medication, not to have its ears or neck cut with a razor blade "to let dirty blood out".
​We offer free medical treatment including vet assessment, x-rays, blood tests, farrier work, teeth rasping and deworming. The horses that are in need of daily care become inpatients, meaning they stay with us, with all feed and medical care free of charge. 
Saddle pads

Many horses here are underweight, both because of lack of food and illnesses.
​Together with our tailor we make extra thick saddle pads to both prevent saddle sores and to bring attention to the problem.
The pads are given out free of charge and although they are just homemade, they are so popular that people have actually physically fought over them!
Wound care
Horses that need daily wound care, as well as anti-inflammatories and antibiotics (and a tetanus shot!) are taken in for fostering so we can supervise their treatment. Horses with minor wounds can drop in every day for cleaning and topical treatment, or we give the owner antibiotic ointments or wound powder to apply at home.
Retirement
Horses that are too injured to work but that can live happily as pets, are purchased by us so they can be retired.
​Firefoot used to live on a pile of trash with holes in his foot, now he is retired and spends his days eating and playing.with his friends!
How to donate
We are a small charity and apart from our workers on the ground, we are only three admins to run the Facebook-page, website and reply to messages and emails. We don't receive any grants and fundraising is done whenever we have time for it. The only reason we are able to operate is due to the financial help we get from our supporters, which pays for rent, feed, medication, salaries for the workers, vet fees, farrier… among many other costs that come with sick animals.
 For donations please go to the website www.princefluffykareem.co.uk 
Payment possible by giftaid, banktransfer or paypal.

Yoors members can make a gift in YP :-)
Thank you for the first donations of extra points with the gift button by several Yoors members.
Also for the members who commented.
You can follow Prince Fluffy Kareem on facebook and Instagram

This Yoorspage is maintained by Milliefluffy from the Netherlands
**Please note: All photos & videos on this page are the property of UK Registered Charity 1156400 Prince Fluffy Kareem. © All rights reserved. This means you cannot use them without our approval. If you would like to make a usage request please message the page.**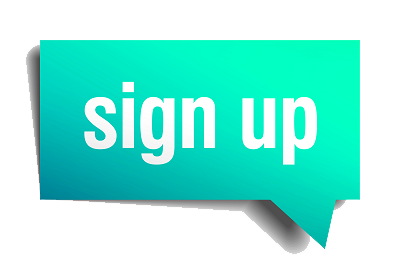 Become a Yoors member for free! Make your own free blogs and be able to give comments.

Follow this link and the extra points are for Prince Fluffy Kareem (Non profit organisation in Egypt helping horses and donkeys in the pyramid area)
Become a Yoors member for free! Make your own free blogs and be able to give comments.
Promote: support and profit
Support Prince Fluffy Kareem with a promotion and this post reaches a lot more people. You profit from it by earning 50% of everything this post earns!
Jolly
Decorated
Glowing
Valuable