Stel je eens voor! Dat je een liefhebbende moeder bent van twee lieve vrolijke kinderen...Je zorgt 24 u per dag voor je kinderen. Doet alles met ze, je hebt een liefdevolle band met beide kinderen en staat wat betreft de opvoeding er alleen voor. Gaat alleen naar de 10 min gesprekken op school, zorgt alleen voor verjaardagsfeestjes, knutselt met de kinderen, bent vrijwilliger op school, brengt en haalt ze naar de sportclub en activiteiten, staat voor ze klaar wanneer ze ziek zijn. Hebt veel sociale contacten.Toen kwam de zwarte dag! Op een dag ga je als ouders uit elkaar! Vader is in zijn eer aangetast en waar al een jeugdtrauma zat, wordt deze naar boven gehaald. Uit wraak, vanwege boosheid gaat je ex  jouw volledig frustreren. Hij zal er alles aan doen om jouw licht te doven! Hij zet jou als moeder neer als iemand die het nooit goed doet en zelfs roept dat je gestoord bent en je kinderen verwaarloosd dan wel mishandeld! Het ergste van alles..hij belast de kinderen met zijn boosheid gericht naar hun moeder en weet ze zo te brainwashen dat ze psychisch totaal in de knoop raken! De kinderen raken verward, vragen zich ook constant af of het waar is wat de ene ouder over de andere ouder roept! Maar op een gegeven moment kunnen ze de positie om er tussenin te zitten niet meer hanteren! Het psychische gevolg is, wat je veelal ziet binnen intermenselijke relaties en contacten...waar het veilig (juiste hechting, gezonde ouder) is en waar de liefde onvoorwaardelijk is kan je jezelf zijn en ook je boosheid en verdriet uiten. Waar het niet veilig is...en waar het gaat om voorwaardelijke liefde (voor wat hoort wat) ga je je best doen om bij die ouder in een positief daglicht te komen en hoopt wel de liefde te vinden bij die persoon. Wat nooit zal lukken, aangezien deze ouder zelf een verkeerde hechting heeft gehad of door andere omstandigheden een trauma op heeft gelopen en weinig tot geen echte liefde kan geven. De kinderen veranderen van vrolijke in depressieve kinderen en uiten zelfs dat ze het leven zo niet meer willen! En dat op 8 jarige leeftijd!)-:Wie wil als kind horen dat door de ene ouder de andere ouder totaal afgekraakt/gepest wordt? Niemand toch! Het raakt jouw persoon natuurlijk ook! De helft van jou wordt immers ook gelijk afgekraakt! En toch gaat dit spel jaren door! Dit manipulatieve machtsspel stopt namelijk nooit! Dit is een ernstige vorm van kindermishandeling en heet ouderverstoting/oudervervreemding.Dit zou strafbaar moeten worden! Waar moeder staat kan ook vader staan. Zo kan hij ook vervangen worden door zij en andersom.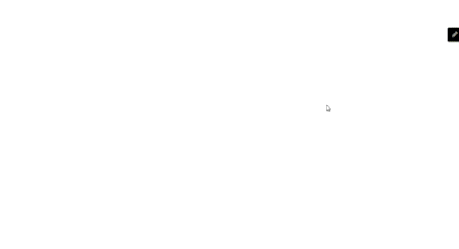 Hieronder kunnen je vrienden zich aanmelden. Jullie krijgen beiden gelijk een beloning van 125 Yp. Je kunt het helemaal bewerken en op maat maken.Weghalen is ook heel eenvoudig met het rode kruisje als je er met je muis op gaat staan.
Word lid en beloon de maker en jezelf!