We love spending outdoors during our free time and camping is one of our family's favorite outdoor activities. The idea of camping overnight with kids can be overwhelming at first.However, with a little bit of courage, some preparation, and the right gear, camping with kids can be easy and enjoyable .This amazing outdoor activity will be so much more fun than you can imagine.At the end of your trip, the stories and experience will pull on you and you'll be compelled to take your kids out almost every weekend for a fun camping trip.

WHAT DO  YOU LEARN FROM CAMPING

Time spent camping is an investment.Here are a few life lessons from camping.
You needed a necessary unplug.
We are  adaptable creatures and technology has given us so many tools, but we simply aren't made to be tuned into tech all day.When you extricate yourself from the digital web and get back to the simplest and most fundamental of things ,fire, starlight, rivers, trees, mountains,you'll find your body and spirit were craving the remedy that is nature.
If you are camping close to city, you may still have cell reception from your campsite,  Turn off your phone. You don't know the next time you'll get to experience this feeling. 
 Camping builds and strengthens bonds
 When we camp with friends or family, we rely on each other in many ways. Simple things become a team exercise .Working together to make camp, cook, stoke the fire, make music;you may discover new dimensions of bonding. 
Cooking with fire is primal and awesome
At camps,cuisine is often simplified to what can be heated with fire.Cooking over the open flame feels good and smells good. It warms our skin and paints the night in orange and yellow light. The taste of charred meat  is soul food.
 You will be tempted to bring too much stuff
Remember, "simplicity is happiness." Bring what you need with room for some musical instruments or board games.You don't need to drain the camping supply store of every possible piece of gear. Be prepared, pack light, and enjoy the lack of stuff you don't really need.What you do need is fresh air, the quiet of the wild, the brightness of stars, a blanket, a book, the murmur of a brook, and the smell of wood smoke .
Nature does not have to be  scary
 Without electricity and access to all of life's comforts and commodities, one can't be blamed for fearing for one's safety.Although nature is an awesome and mysterious entity, we should question the  fear of all things wild. Yes, there are dangers.  But the more time we spend in nature, the less we'll fear and the more we'll grow to love and cherish nature.

Sleeping under the stars is everything
  A return to nature can mean a return to the night sky as it truly is  a wondrous, inspiring, and beauty filled experience . If the weather is fair, spread your sleeping bag on the ground and peer into the glimmering lanterns of the galaxy. Fall asleep searching for shooting stars and satellites.
 Being a little  uncomfortable is good for you
Camping shouldn't be an uncomfortable experience, but you may have to face life without padded walls for a few hours.  The point isn't to suffer, but your sleeping arrangements don't need to include a memory-foam mattress. Your shoulders and back may ache from the hike,you may feel chilly, so step closer to the fire. You may not have your favorite snack on hand, so you'll appreciate what you do have. Go into the tiny discomforts with gratitude, and they'll melt away by the light of the campfire.
You are out of touch with your circadian rhythm
    Spend a few consecutive nights in nature, away from artificial sources of illumination, and you'll find yourself reverting to the natural cycles of light. You'll wake when the sun rises instead of when the alarm clock chimes. You'll grow tired when the stars shine.Without the artificial input of a thousand devices and the glare of a thousand light bulbs, you'll find your circadian rhythm kicking in.The sun, moon, and stars ,our original time keepers,are the only light we really need.
 The best conversations happen around that campfire
The conversations and interactions while camping often have a deeper, more playful, and more soulful timbre. You're not distracted with the million banalities of life; you can focus on this night, this fire, this small group of good people.
HOW CAMPING AFFECTS YOUR KID'S BRAIN
Camping, especially with kids, comes with a lot of practice and trial and error. Don't expect to get everything right the first time. And don't be afraid to get things wrong. There is no denying that kids love the outdoors and spending time in nature makes everyone feel better. Happiness doubles when they are able to be outdoors all day and night. The fresh air, sunshine, Vitamin D and lots of unstructured free time to play and explore are all great for kids.

Camping gives them amazing  life long memories
 The biggest benefit to camping is breaking the monotony of daily life.The camping memories with the family and friends last a lifetime and allow kids to decide what's important to them. Maybe the child will develop a deep appreciation for nature or maybe they decide that they enjoy other activities more. Either way, the child will learn more about themselves.  Camping  increased focus and memory recall.

Increases independence and self confidence

Camping requires kids to learn to do things for themselves. Learning survival and life skills like pitching a tent, starting a fire, and cooking a meal are all activities to help increase one's self-confidence. It is a great time to introduce lifestyle changes and distribute responsibilities by giving simple chores for everyone to do at the campsite.

Helps Kids Learn To Be Resilient

Learning problem solving skills are important for resiliency, and when your child runs into a problem during their camping experience, the self confidence they're building will help them persevere when things don't go according to plan. This sets them up to learn how to be resilient. Camping is a survival tactic and every kid deserves to get exposed at a young age.

Teaches Kids To Be In Control

Participating in the camping experience is all about learning how to survive outside the comfort of your own home and out in the elements. It teaches kids to be in control of their outcomes, and requires them to learn to take care of themselves, problem solve, and take responsibility for their choices. Camping has mental health and behavioral benefits too. Spending time outdoors can reduce the effects of Attention deficit hyper kinetic disorder(ADHD) and depression .

Being outside improves a person's physical and mental health. Instead of spending their summers in front of the TV, they can go to a camp where they are forced to be technology-free and embrace the outdoors.

Gives Children A Sense Of Community

 If you want to bond with your children, then camping is a great way to do it. You can foster their love for the outdoors and spark their curiosity.You can play fun game for the whole family by creating a nature scavenger hunt. It's easy to write up a list of things commonly found in nature and have the kids compete to see who can find all the items first.  Games of every kind are a great way to involve your kids and connect to them.Camping will result in improved social engagement and teamwork.
HOW TO PLAN CAMPING WITH KIDS
Start by thinking about or writing down the things you want to accomplish with the trip. Do research on the best location for achieving your goals.

Choose the location based on the purpose of camping/that caters to your hobbies like a wooded site for campfire, near streams for fishing and swimming and parks for group plays.
 Read up on the local wildlife  of the location and know whether it's mosquito/tick season, rattlesnake season, what poisonous plants are nearby, etc., so that you can take necessary precautions.

Choose a location close to home if you are camping for the first time.


Camping areas should not disturb wildlife and should avoid wildlife encounters.


Find a spot close to other people camping in a dispersed fashion.
Choose the type of campsite and set up that suits you best.This may include

Dispersed camping:It is free because there are usually no facilities are associated with it. You just have a land all to yourselves to enjoy with your family. This is our favorite camping style .You are usually not dealing with any other campers nearby, so you don't have to keep the kids quiet.


Camping on private land :Similar to dispersed camping, you'll probably have the entire area to yourselves. There may not be cleared locations for a fire and/or tent, so be mindful of your surroundings and make sure you have permission to clear spaces or make a fire.
Reserved campground: Reserved camp spots are  set up for you beforehand and offer a site to pitch your tent and park your camper. They often provide you with picnic tables, grill,campfire pit, trash cans, clean toilets.

Prepare ahead of time by checking the weather forecast for the area to help you avoid forecast-ed rain, strong winds or storms.Rain is a common thing when overnight camping in the woods. Be prepared with a few indoor tent activities or rain gear, so that you can continue to enjoy your camping experience despite the surprise weather.You may want to check forest fires and flash flood warning in your area. Interstate openings/closing info to avoid waiting in long traffic and your local weather-related forecast.
Choose a camping style that suits you best.This may include

Tent camping :This is the cheapest and lightweight option when camping with kids.Tent camping is our most preferred option because we love sleeping under the stars This is the simplest style of camping.
Roof top tent camping :Rooftop tents are an upgraded version of  on-the-ground tent camping. It is practically already set up,come with a thick mattress pad.You have a lower risk of bugs and critters bothering you.
Vehicle camping: Vehicle camping means that you can camp even if you do not have a tent and all you really need is a car with room enough for all of you to lay down and a mattress pad for comfort.

HOW TO ORGANISE CAMPING ESSENTIALS

When leaving for a camping trip, make sure you have everything organized and ready to load. Separate things into categories and pack accordingly. Getting your older kids to help you organize for the camping trip, helps them build skills they can use their whole life.
Making separate crates for separate supplies like dry food,camp gear,perishable foods and miscellaneous,label and make sure they are closed securely.One labeling trick is to take a piece of paper, write the contents of the totes, and seal it with clear tape.
Pack perishable food in a ice box.
Organize kid items  separately.Do not forget to bring pediatric medicines,extra diapers, wipes, rash creams, or their favorite toys.
HOW TO SET UP A CAMP
When you arrive at your destination, well equipped with all the essential items, the first thing is to find your campsite. If you have reserved your camping location, you just have to unload and pitch your tent .
In unreserved campsites,
Explore the area thoroughly before you begin to unload your stuff.
Pitch the tent on the suitable spot before you unload.Spread a plastic tarp under your tent before you pitch your tent, this will keep all the dirt and dust out of the tent and you will have a clean tent to step into. Check out for bugs and do necessary precautions as kids if bitten by bugs may have allergic reactions.
If you have a lot of daylight time, explore or do some fun activities with kids before the campfire or you can just let your kids play around and spend this time settling down and unload rest of the stuff.
During night set up the campfire.Gather the wood or use the dry wood for campfire.



This is a great time to teach your kids fire safety and caution. This is also a great time  for music, discussions, or just fun with kids. The campfire is also perfect for cooking or reheating your meals. 

5.When camping, you can take prepared meals or raw produce to cook at the campsite.


6.At the end of the day, switch on your tent lights for everyone to find their space to sleep. If you have a baby you may place a travel bed inside or co-sleep, whichever you are more comfortable with. Change your kids to warm clothes. Generally, nights are colder and tents are not insulated .Wear an additional layer to keep yourselves toasty throughout the night.

QUICK MEAL IDEAS FOR CAMPING
Coffee ,hot chocolate or tea
Oat meals ,pancakes,waffles,instant noodles

Fruits like apples, bananas, oranges and grapes

Chips and dips,packed juice
Snacks & protein bars
Grilled chicken with toasted buns
Chicken cheese sandwich
Burgers
Toasted marshmallows
Sauteed veggies and mashed potatoes
POINTS TO NOTE WHILE CAMPING
 Plan and prepare your trip ahead of time. If you leave it for the last minute, important things may get missed.
 When camping at campgrounds with other people, make sure you are not disturbing their peace or encroaching their space.

 Respect the wildlife in your camp area and do not disturb their lifestyle.
Use campfire wood in small chunks to avoid creating a big fire. Once you are ready for bed, calm down the fire and put the fire out before going to bed.

Keep the safety tools out of kids reach.

Use zip lock bags to store leftovers.Do not put food anywhere close to the tent or even inside,it will attract wildlife. To be safe, lock the food in the car.

 Leave anything you find at the campsite as it is.

Always pick up trash and leave the campsite looking better than you found it.
Go into a camping trip knowing that you probably won't sleep as well as you do at home ,you may be extra tired in the morning, but that's a small price to pay for the memories you'll have of this adventure. Knowing this before going into your trip will prepare you.

ESSENTIAL CAMPING TOOLS LIST

GPS-device and map of the location

Tent with rain cover roof top tent

Mattress pad or air mattress and mattress pump
Sleeping bags, pillows, blankets
Clothing-jackets,boots
Lighting -headlamp, flashlights, fairy lights

Water containers
Prepared meals or raw produce to cook

Plates, utensils
Zip lock bags
Ice box

First aid kit
Stove or grill
Dry wood
Lighter or matches
Toilet paper and towels
Soaps
Safety tools - air horn,bug spray,tool kit,rope ,duct tape
Musical instruments,speakers,tripods and selfie sticks(optional)

Trash bag

I hope you will be excited to go for an overnight camping trip with kids and would love to hear how it went for you as a first-time camper.Here I share glimpses of the nature with its fauna and flora from our camping sites.
Promote: support and profit
Support the_doctormom with a promotion and this post reaches a lot more people. You profit from it by earning 50% of everything this post earns!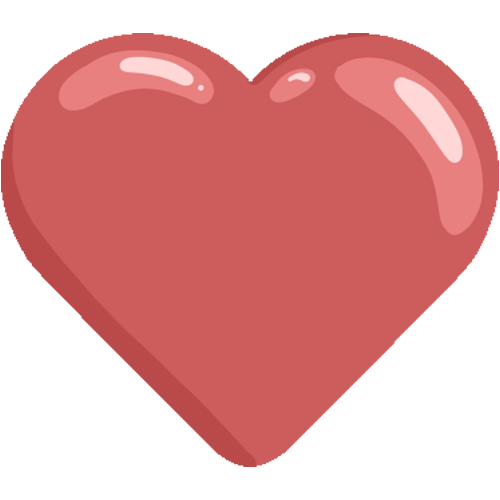 Like it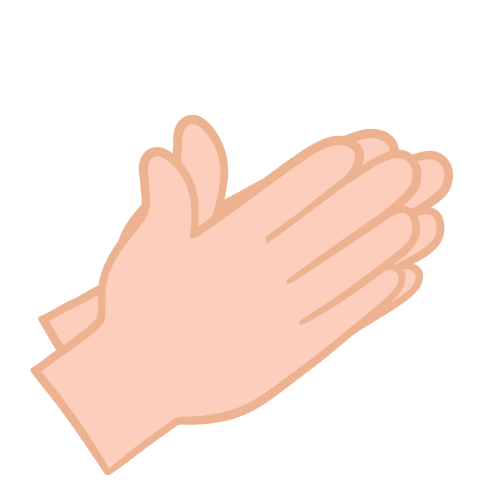 Applause