A nice Leprechaun diy game is on the menu today! That's what this creative fatherPatrick Bosmans today in store with the children. They made some kind of throwing game with gnomes. Which are launched with a teaspoon! But first, of course, there is tinkering for the game. They got the idea from the book below:The big Crafts - and playbook. Written bySabine Lohfand the publishing house is:The Four Winds.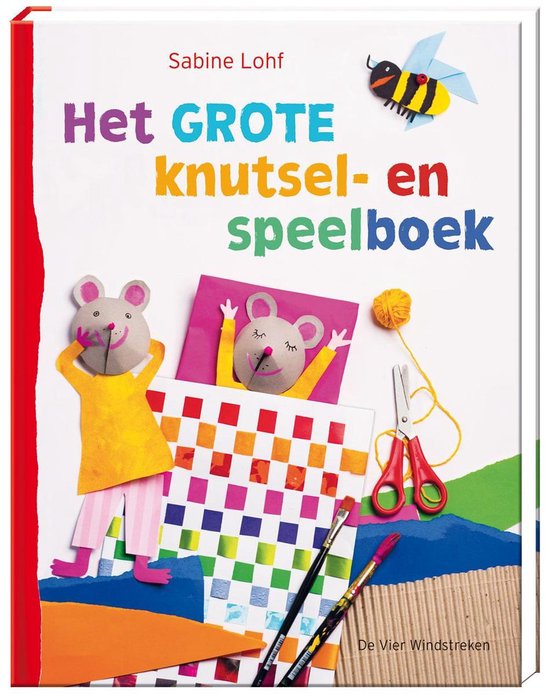 Click on this book to view it in the webshop!
Folding pirate ships, weaving flying carpets, making hugs and stamping with cork and leaves - crafting is great fun! Are the craft work done? Then you can play with it, make up stories, make music with it and...
The possibilities of this book are endless!
* More than 100 craft ideas written down in clear step-by-step instructions
* Classified by base material: paper, wood, cardboard, clay, fabric, cork and things from nature

Shared this photoPatrick, from here they have made the game and tinkered it!
What do you need?
- eggbox bottom
- 16 corks
- patches of fabric or crepe paper
- 4 colors of paint
- brushes
- Glue
- fineliners
How do you make it?
1. Paint the egg box without a lid
2. Make 4 in different colors
3. Paint corks: 4 in the same color as the egg box (total 16)
4. Give the gnomes a hat: cut pieces of fabric or crepe paper and form a hat around the cork. And glue it
5. Give each leprechaun a face! (fineliners)
6. Play the game now: see the game rules below!
Game rules diy gnomes game:
- Each player chooses a color and gets a spoon.
- The first leprechaun puts you on the handle of the spoon
- Now you tap the front of the spoon so that the leprechaun flies through the air
- He's supposed to land on his own color
- Whoever does this the most has won
Watch the first video of the game here..
Watch the second video of the game here..

Creative diy games inspiration!
Need creative inspiration?
Click on the photo of your choice and read more about it in the webshop!
Affiliate

Welcome to Crea with Kids. You can find me on various social media where I share all kinds of fun creative things that you can do with children. Are you following me, too?