This Nature Photography Color Challenge I came across on Instagram and is held on both Instagram and Facebook. The idea is related to a book about: Colors in nature. The book approaches everything from the colours, the experience and the experience.
For this Challenge you can take part in your own photo for 12 weeks. Even if you are an amateur, hobbyist, or professional. Everyone can and can participate. Read below the information of the publishing house: De Vier Windstreken and join. By the way, this week the color is yellow.. take advantage of it, just a few days left to hand in a photo (s) with that color .
P.s. there are already a few yoorsies, but there are so many beautiful pictures here, that I see more participating in this! I don't have any shares in here, haha. But just like the idea now that we are mostly outside and walking. Success for those who want to join!!
The Four Windstrokes tells:
On April 5, our 12-week-long photo challenge starts! Every week a color from the beautiful book Colors in nature will be central.
We challenge everyone to make a nature photo in the color of the week. Professional and amateur, children and adults, everyone is allowed to participate!
In coronatijd, everyone is more outside. Enjoy nature even more with the photo challenge!
The action will run through our Instagram and Facebook pages. Every Monday we will announce the colour of the week. After each week, one winner will be announced on the following Thursday.
The 12 winning photos will be placed in the lifestyle magazine Noorderland! How special is that? The winners will also receive the book Colors in nature.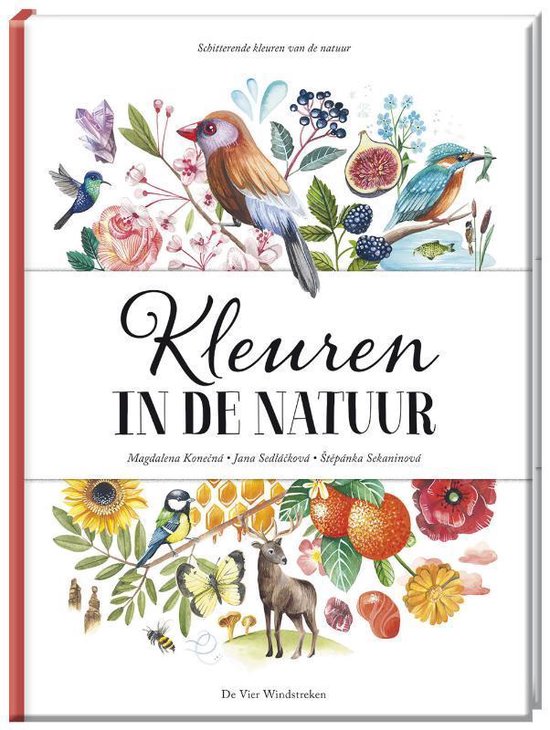 Nature is teeming with brilliant colours. Inspired by plants, animals and minerals, people came up with names. In this book you will find the twelve most famous colors and their shades. Often there is a direct line between their name and nature. Have you ever wondered what yellow smells like? How blue sounds? Or how pink would feel if you could touch it? You read about it in this book. Finally, are you an artist in the cap? Then quickly scroll to the color course in the back. Before you know it, you paint as beautifully as nature itself!
Author: Magdalena Konečná Jana Sedlackova
Co-author: Stepanka Sekaninova
Publishing house: De Vier Windstreken